eBooks vs Print –
The Reasons Why Digital is Better
If you ask any avid reader why they're in love with the world of written word, you can be sure that one of the answers will be – I love the smell of books. And while it's completely true that there isn't anything quite like holding a hard bound copy of your favorite book, times are a changing and so is the reading culture. Today there are many disputes on what is better, reading printed or digital books, and each front has very strong arguments on its side.
We will be delving into why eBooks present a better option to their printed ancestors and why you should give digital books a chance, even if you are a sworn print printed books reader.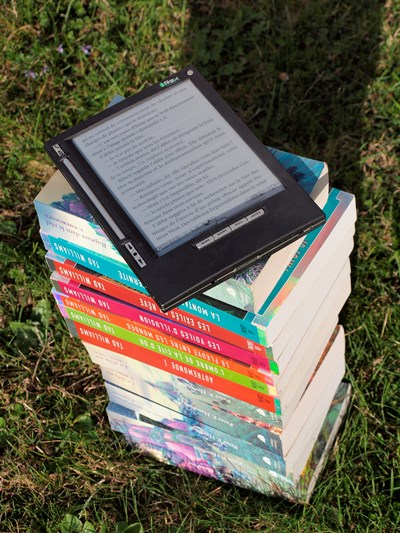 You Can Buy Books In A Heartbeat
We'll start with practical approach to digital books, seeing that buying books from wherever you are is one of the strongest suits of digital books. For all of us that have a strong sense of involvement with a certain author, universe or story, as soon as we finish one book, we want to know what happens next. eBooks allow us this commodity without ever leaving our home, even our bed.
Another useful perk is that you can preorder a certain book that hasn't been published yet and you will get it as soon as it gets to the bookstands, and you won't have to wait in lines for it. Why waste your time when you can preorder any book you want and have it conveniently on your device of choice.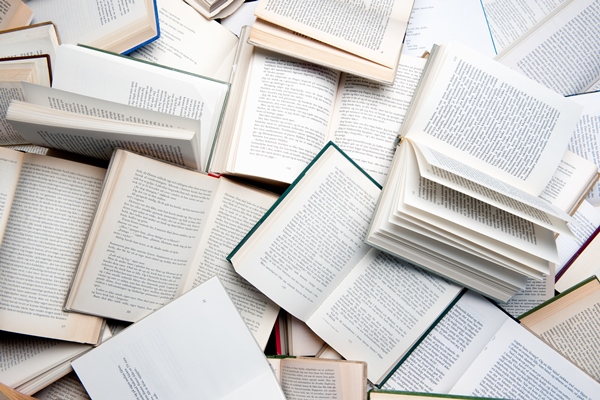 It's Much More Affordable
This is a game changer for many passionate readers. Though it's beautiful to have hardcover copies of your favorite books in your library, not all of them come cheap. In fact, printed books are more expensive than digital ones, and usually by more than 40%. This is no small difference and just imagine how much you can save by buying digital edition. All that saved up money can then naturally go to buying more books in digital form and from time to time investing into a printed book as well.
Practical And Easy To Use
There's so much to say on this account. As you know, printed books are a joy, but not necessarily easy to carry around, especially if you've got a classic on your hands, that's 1000+ pages long. eBooks are incredibly portable, you can have them on any device you carry around with you, be it your phone, tablet or Kindle.
But, what if you like reading several books simultaneously? Should you juggle all of those printed versions in your already oversized bag? Of course not, and this is again where digital print comes to play. You can have libraries a click away from you, thousands of books at your fingertips and all you have to do is choose. Not to mention some inside perks, like table of content, to which you can just click to take you to the page where you stopped reading. There are also various dictionaries you can use on the spot while reading, in case you're not familiar with a certain word, or if you're reading in a foreign language, then having a good translator is invaluable.
More Fonts To Choose From
In case you have vision problems, this perk is significantly separates digital from printed books. Once you get a printed book, there's nothing you can do to change its font to suit you better, while with digital you can do it in a heartbeat. Of course, these are books printed in larger font, but they are also pricy and often chunky to carry around. With digital books, you can choose both the style and the size of the font you're reading, so that you don't have to strain your eyes at all. You will usually have five or more fonts that you can choose from, and there are even apps like Kobo, which allow you to upload any font you'd like and read your book in it.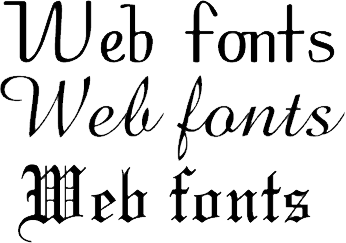 eBooks Help You Stay Anonymous
We all have our guilty pleasures, for some its sweets, for some it's reading romance novels of suspicious quality. Our taste is our private thing, and unless you want to, nobody has to know about what you're reading, and that is much more easily achieved by reading digital books.
Instead of saying to everyone on the subway that you're reading Twilight (for the seventh time), you can simply pull out your Kindle and read whatever your heart desires.
One other great things is that you can even buy books online anonymously if you choose to, by various means of privacy protection, be it paying by bitcoin or using a VPN to hide your sensitive details. There are many useful perks in using a virtual private network combined with downloading eBooks, but it suffices to say that you can save yourself from any form of scrutiny by buying digital books anonymously using tools given to you by internet gods.
Truth be told, there are many pros and cons both when it comes to reading printed and digital books, but it would seem that the scales are tipping more and more to the advantage of digital reading. You can always have a balancing act, and switch between reading printed and digital word, if nothing, to compare the way you feel about it and what feels more natural to you. – by Adam Ferraresi.
---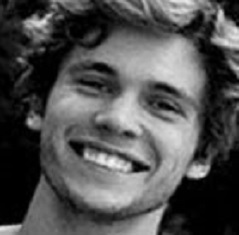 Web development has always been something Adam was passionate about, and it is from his passion that he's making his living. Thanks to the vast knowledge of internet trends and its constant changes, Adam often writes popular articles for wefollowtech.com. He's a born and raised Texan, with his residence in Dallas.