How to Get Free (or Cheap) EBooks
The eBook has massively influenced the way that many people read their books in the 21st century. The exact time of the eBook's invention remains disputed, although some say that it was way back in 1949. While this is really surprising, it's safe to say that they didn't really rise to prominence until kindles, smartphones and tablets became as widespread as they are today. The advantages of using eBooks are many; you can keep a practically infinite number of books on a single device, and you have access to all of them all the time, as long as you have the device with you. And since all the devices are backlit, you no longer have to worry about poor lighting or carry around a lamp with you anytime you want to read.
But one of the biggest advantages is definitely their sheer availability. Forget going to the library every time you need a new book; all you have to do is connect to the Internet and download or purchase an eBook of your choice, and seconds later it's on your device and ready to read. It's convenient, it's cheaper and it's eco-friendly, which is why many writers and publishers are now giving up paperback entirely, in favor of the eBook.
What's more, because eBooks cost much less to produce than regular books, you can get a lot of them for very little money, and a lot of them are even free. There are a lot of websites on the Internet where you can find free downloads of eBooks, and to make things easier for you, we've listed the most reliable ones with the best deals in this article. Here are some of them:
Scribd
Even if you're not an avid reader, chances are that you've probably heard of Scribd or at least stumbled upon their website a few times in the past. Scribd has existed since 2006 and today it's definitely one of the most popular eBook subscription services on the Internet. At just $8.99 a month you get access to all of the eBooks in their "Scribd Select" collection, in addition to three books and a single audiobook of your choice that are not included in the collection mentioned above.
Apart from eBooks, you also get access to a wide array of comics (Marvel and DC included), self-published books, scientific studies and the like. The mobile app is intuitive and practical, with features such as pinch to zoom, tapping to turn the page and everything else that you're probably already used to if you use eBooks on a regular basis. Scribd's library is massive, and the best part is that you can take a look at it before you actually subscribe, although we're pretty sure that the sheer number of titles will be more than satisfactory for you.
Amazon Kindle Unlimited
With a library of more than 1 million eBooks, Amazon Kindle is a great choice if you go through books rather quickly. The service has been around since 2014 and has achieved great popularity among eBook readers just two years of its existence. A lot of the eBooks that Amazon offers are also available as audiobooks, if that is the format that you prefer. It's rather obvious that the service was made for Kindle originally, although the iOS and Android apps are absolutely usable. Amazon gives you a 30-day trial of their subscription, which is more than enough time to decide whether you like the service or not. If you already have Amazon Prime, you'll be glad to hear that around a thousand eBooks are readily available for all Amazon Prime users at no additional price.
Bookmate
Like Amazon, Bookmate offers their users a 30-day free trial of their services, and if they're satisfactory you can continue to enjoy full access to over 500,000 titles at just $5 a month, which is definitely one of the cheapest subscriptions available for a service such as this. The exact price unfortunately depends on your location, so there's a chance that it'll cost you a little less or a little more, but it's not a difference significant enough for any immediate concern. The app is pretty easy to use, and the good news is that  you can save the titles that you're interested in and access them offline, so you don't need to have an Internet connection all the time (if you're on vacation and don't have access to Wi-Fi, for example).
Sadly, we've found that Bookmate's library isn't as extensive as Amazon's or Scribd's, which is why Bookmate is more for those who aren't actually browsing for any particular title, but it's pretty awesome if you're just looking for something new to read and discover some new and interesting titles.
OverDrive
You didn't think that we were going to leave you without a free alternative, did you? OverDrive is a really interesting concept that you should definitely look into. On this website you can actually borrow eBooks, audiobook and even video. It's basically an online library that you can use to temporarily download an eBook to your device (a Kindle, an Android phone or an iPhone), and after a few weeks have passed it automatically disappears from your device (as if you "returned it" to the library).
If you didn't manage to read the book in the time that you've had it on your device, don't worry – you can renew the title and download it again unless there are people waiting to download the same book. Truly an amazing idea that we're quite frankly surprised isn't way more popular than it is right now, so you should definitely check it out.
---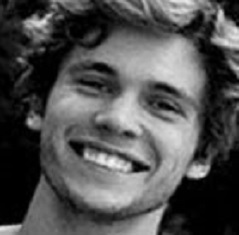 Adam Ferraresi started his career as a web developer and he loves his job from the day one. With time, as he progressed with his skill, he found his passion for writing about many different topics concerning web development. From that time, he has expanded his views and is now writing on all sorts of different subjects. Adam is also a trusted writer of wefollowtech.com. He's stationed in Dallas, where he spends his free time playing guitar and cooking for his friends.