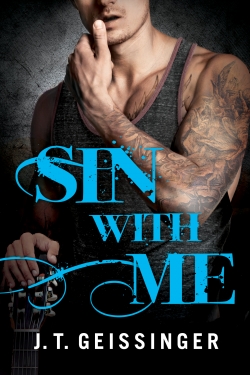 Genre: Contemporary Romance
Release Date: April 25th, 2017
Paperback ISBN: 9781477824047
Kindle ASIN: B01MQ5Y0LZ
Series: Bad Habit – Book #3
For the members Bad Habit, LA is filled with hard partying and rock 'n' roll. But the secret of their success isn't just their A-list good looks or raw talent. It's about the bonds of their band. Their brotherhood. And when it comes to love, these guys know how to make a gal's knees weak with lust―and turn her heart upside down. Now three women with serious attitudes and fires of their own are about to take on the hottest, baddest guys in LA and rock their worlds…completely.
---
Praise for J.T. Geissinger's Bad Habit Series "J. T. Geissinger writes a gritty tale of family and friends; heartbreak and betrayal; love and a happily ever after. The premise is engaging and suspenseful; the characters animated, charismatic and passionate; the romance intense and emotional." —The Reading Cafe on Sweet As Sin
"I laugh, I cried, I was even hot and bothered and, in the end, I was left a very satisfied reader." —Under the Covers Book Blog on Make Me Sin
---
About Sin With Me:
After a devastating car crash stole both her family and her memory, Grace Stanton was left with no past and an uncertain future. Now Grace likes to keep things simple. No sleepovers, never date a guy more than a month, and never, ever fall in love. Which is exactly why Grace avoids Bad Habit's lead guitarist, Brody Scott, at all costs. The green-eyed, sexy-as-hell musician has "trouble" tattooed all over him, and Grace isn't taking any chances with her heart.
Brody knows he doesn't deserve an amazing woman like Grace—her creamy skin, red hair, or that smart mouth that fuels his every fantasy—but there's something between them that's more than chemistry. Something real. He'll just have to convince Grace that he's worth the risk—and hide the secret that haunts his worst dreams.
But when fate plays a cruel hand, Brody's darkest sin suddenly threatens his last chance at redemption . . . and the life of the woman he loves.
---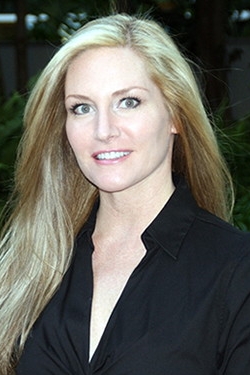 About the Author J.T. Geissinger is the bestselling and award-winning author of contemporary romance, paranormal romance, and romantic suspense. So far, she's received the Prism Award for Best First Book and the Golden Quill Award for Best Paranormal/Urban Fantasy and was a finalist for the prestigious RITA Award from the Romance Writers of America. J.T. has also been a finalist for the Booksellers' Best, National Readers' Choice, and Daphne du Maurier Awards. As both an admitted bookaholic and lover of wine, J.T.'s idea of heaven is reading undisturbed in the bathtub with a glass of Syrah. Check out her website, www.JTGeissinger.com, or join her Facebook reader's group, Geissinger's Gang, for the chance to take part in live chats, contests, and giveaways, and to get more information about her works in progress and advance reader copies.