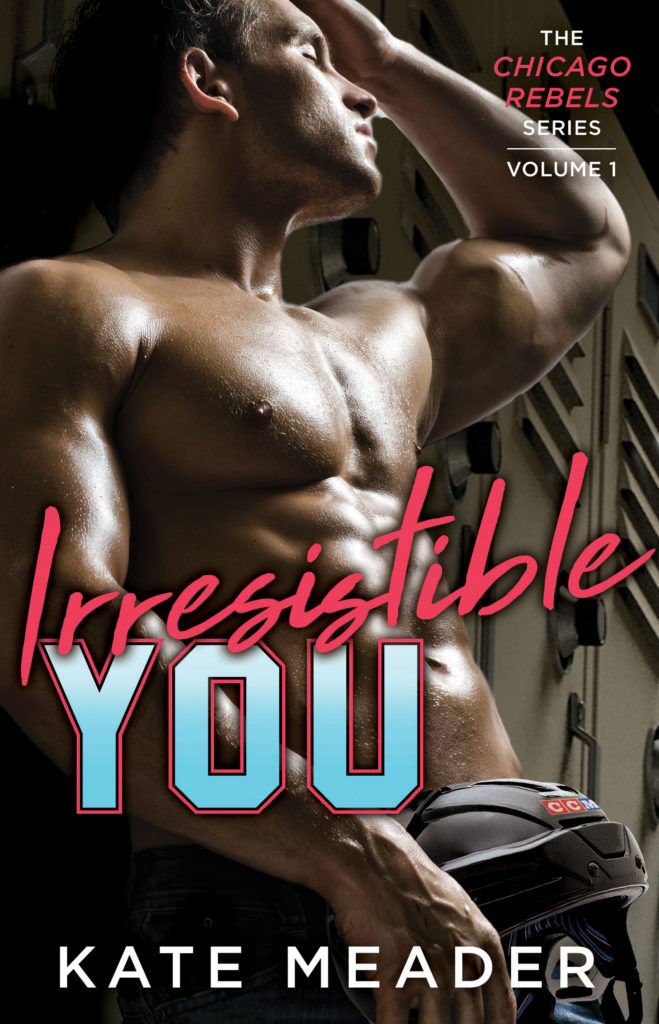 IRRESISTIBLE YOU
Chicago Rebels series, Book 1
Kate Meader
Pocket Star EBooks
August 14, 2017
$1.99 (August 14th – August 27th, 2017)
$5.99 (After August 27th, 2017)
ISBN 9781501168550
IRRESISTIBLE YOU kicks of the all new, scorching Chicago Rebels hockey series by Kate Meader, featuring her signature "steamy sex scenes, colorful characters, and riveting dialogue" (Romantic Times). Three estranged sisters inherit their late father's failing hockey franchise and are forced to confront a man's world, their family's demons, and the battle-hardened ice warriors skating into their hearts.
Harper Chase has just become the most powerful woman in the NHL after the death of her father Clifford Chase, maverick owner of the Chicago Rebels. But the team is a hot mess—underfunded, overweight, and close to tapping out of the league. Hell-bent on turning the luckless franchise around, Harper won't let anything stand in her way. Not her gender, not her sisters, and especially not a veteran player with an attitude problem and a smoldering gaze designed to melt her ice-compacted defenses.
Veteran center Remy "Jinx" DuPre is on the downside of a career that's seen him win big sponsorships, fans' hearts, and more than a few notches on his stick. Only one goal has eluded him: the Stanley Cup. Sure, he's been labeled as the unluckiest guy in the league, but with his recent streak of good play, he knows this is his year. So why the hell is he being shunted off to a failing hockey franchise run by a ball-buster in heels? And is she seriously expecting him to lead her band of misfit losers to a coveted spot in the playoffs?
He'd have a better chance of leading Harper on a merry skate to his bed…
"Meader's strength is creating characters who live, breathe, and jump off the page; Remy and Harper shine, and the supporting cast of characters, including Harper's half-sisters, is very strong. The mix of sexual tension and emotional decisions will lead Meader's series launch to many a keeper shelf." 
—Publishers Weekly STARRED REVIEW
"Meader takes her readers on a breathtaking, non-stop, glorious ride. The sex scenes are lyrically written with fresh, descriptive prose. Enough is included about hockey to add its fast rhythm to the book. Remy's family is multi-faceted and fills the pages with joy. Readers will love the relationship between Remy and Harper, and will be excited for the next story — Isobel's."
—RT Book Reviews Four and  a Half Star TOP PICK
Excerpt
Two things happened simultaneously: Harper's eyes went wide, and Remy realized he was cold. Both of these things were related.
He'd answered the door completely naked.
And his boner was back, urgent as ever, though he wondered how long that would last because it was pretty fucking chilly out here.
"I've interrupted something," she said, her gaze greedily roving his still-damp body.
"Only a pity party in my shower."
She swallowed audibly, and just that sliver of vulnerability had him ready to fall to his knees for her. She was here, yet he had the distinct feeling that rushing her would be bad. This woman was like a high-strung filly that needed gentling and every ounce of TLC he possessed.
"Minou, talk to me."
A shallow breath was followed by . . . another shallow breath. Before he could worry about which would happen first—Harper's panic attack or his dick dropping off like an icicle—she spoke, her voice scarcely above a whisper.
"I shouldn't be kissing you. I shouldn't be touching and licking and stroking your hard body. I shouldn't be begging you to take me all night long. I shouldn't be fantasizing about the player I signed to save my team and career because this could be the very thing that tanks my team and career."
His sexy little minou was hurting, and the only cure was the thing that might destroy them both.
---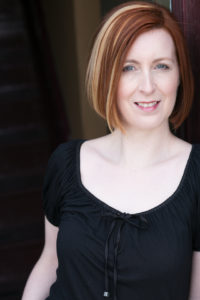 About the author:
Kate Meader was raised on romance. An Irish girl, she started with Catherine Cookson and Jilly Cooper novels, and spiced it up with some Mills & Boon. Now based in Chicago, she writes romances of her own, where sexy contemporary alpha heroes and strong heroines match each other quip for quip. When not immersed in tales of brooding mill owners, oversexed equestrians, and men who can rock an apron or a fire hose, Kate lives on the web at katemeader.com.