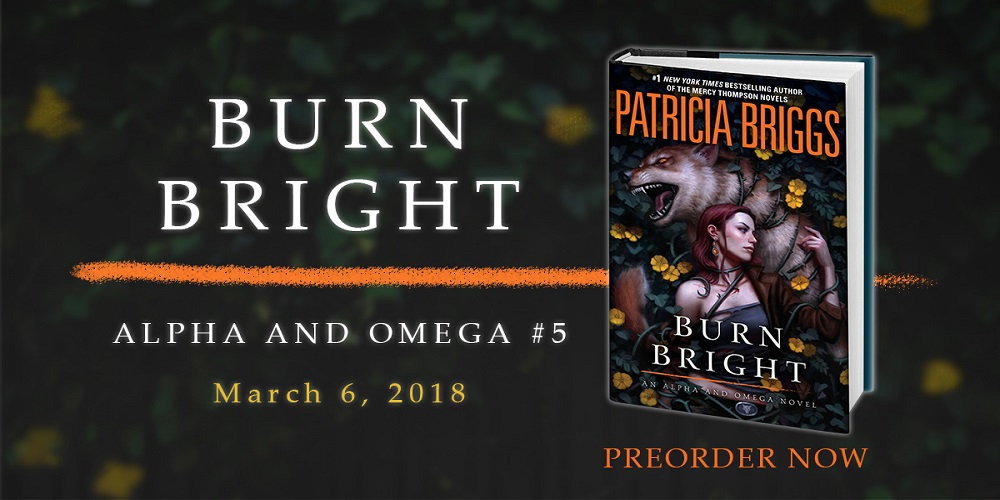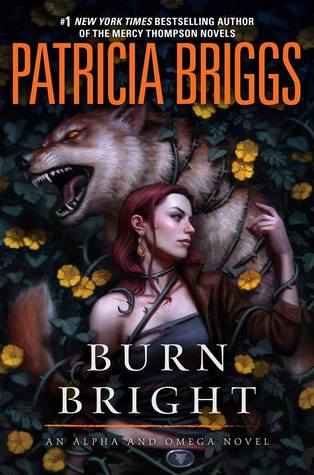 BURN BRIGHT
By Patricia Briggs
Ace Hardcover
$27.00 / 320 pages
March 6, 2018
In her bestselling Alpha and Omega series, Patricia Briggs "spins tales of werewolves, coyote shifters, and magic and, my, does she do it well" (USATODAY.com). Now mated werewolves Charles Cornick and Anna Latham face a threat like no other–one that lurks too close to home…
They are the wild and the broken. The werewolves too damaged to live safely among their own kind. For their own good, they have been exiled to the outskirts of Aspen Creek, Montana. Close enough to the Marrok's pack to have its support; far enough away to not cause any harm.
With their Alpha out of the country, Charles and Anna are on call when an SOS comes in from the fae mate of one such wildling. Heading into the mountainous wilderness, they interrupt the abduction of the wolf–but can't stop blood from being shed. Now Charles and Anna must use their skills–his as enforcer, hers as peacemaker–to track down the attackers, reopening a painful chapter in the past that springs from the darkest magic of the witchborn…
Excerpt
Instead, he relied on himself and Brother Wolf and reevaluated the clearing.  As he and Anna had seen earlier, there were three four-wheelers. Assuming one of them had been carrying the heavy cage that now contained Hester, each of the vehicles had only one person on it.
That meant that the two men in biking leathers–standing as far from the cage as they could get–were the only ones between Hester and safety.  Brother wolf slunk lower toward the ground and carefully began moving around the clearing with the intention of closing in and taking them by surprise.  Still flinching under Hester's reproof, Brother Wolf was utterly silent.
"You should call again," said the bigger of the two men.
They spoke in hushed whispers, as if they thought someone might be listening.  Charles thought of the trees growing through their four-wheelers, and Brother Wolf smiled.  That would give a person pause, wouldn't it?  To be stuck in the middle of a wilderness with someone who could do that would be pretty terrifying.  If he were one of them, he'd be wondering what else a person like that could do.
"Helicopter is coming," responded the other man in the soothing voice. "But this clearing isn't big enough now, and our second-choice landing zone is too far for us to carry the wolf all the way. Extraction team is coming to help."
"I heard all that, too," said the big man—he sounded thoroughly spooked. "But Boss will be crazy mad that we only have the one and not both.  Wanted both.  This one and her fairy mate.  Maybe Boss'll just leave us up here for the Marrok to take."
"Edison, just be cool, man," said the other man, his voice calm and authoritative.  "We got the female that's wanted. Not our fault that the male was more powerful than we were told. Information wasn't our task. Someone else's head will roll for that."
And the wind shifted directions just enough to slide past them, bringing their scent right to Charles. Brother Wolf pricked his ears in rage.  These were werewolves.
Werewolves attacking Bran's people in Bran's territory.
In the distance, Charles heard the distinctive thrum-thrum of a helicopter.  He was out of time.
If they had been humans, he would have handled them differently.  But there was only one answer for werewolf intruders.
Even so, it was hard.
He and Brother Wolf were built to make the submissive wolves safe, that was their purpose in this life, and the big man was clearly a submissive wolf.
Under any other circumstances, he would have killed the dominant and given a submissive wolf the benefit of the doubt.  A submissive wolf might feel he had no choice but to follow the orders he was given. But this one had become involved in a raid in the Marrok's territory.  For that there could be no forgiveness.
Tactically, he should have taken the other, more dominant and thus more dangerous, wolf first.  But Brother Wolf would have none of it.  They could not save the submissive wolf, but they could kill him as quickly and cleanly as possible—would see to it that he never had a chance to be afraid.
Silently he stalked them, using pack magic and his mother's magic and his own skill.  When he launched himself out of the trees and landed on the big man, that one's muscles didn't have a chance to tighten before Charles' fans tore through tendon and into bone that cracked beneath the pressure of his jaws.
While he was killing the man, the second raised his weapon—a gun that looked wrong somehow—with wolf-quick reactions.  Charles had considered the second werewolf in his plans but had calculated that the surprise of his attack would buy him the few seconds he needed to take care of the first wolf.
Someone had trained the surprise out of this soldier.  Charles hadn't counted on that, and that was going to get him killed.
Brother Wolf tried jumping aside but let Charles know what he already knew, there wasn't a werewolf on the planet fast enough to dodge a bullet.  They could only hope that it wasn't a silver bullet or something big enough to kill him anyway.
But these men had come into this land hunting werewolves, hunting Hester.  It seemed likely that whatever they carried would be able to take care of werewolves.
There was an instant of blazing pain so big it had a sound that vibrated his bones, followed by silence.
---
We are giving away a paperback copy of Book 1 of the series, Cry Wolf, courtesy of Ace Books.
This giveaway is open to U.S. residents, 18 years and older.
---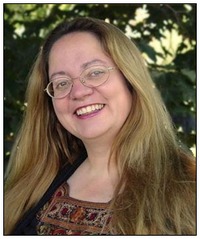 Patricia Briggs was born in Butte, Montana to a children's librarian who passed on to her kids a love of reading and books. Patricia grew up reading fairy tales and books about horses, and later developed an interest in folklore and history. When she decided to write a book of her own, a fantasy book seemed a natural choice. Patricia graduated from Montana State University with degrees in history and German and she worked for a while as a substitute teacher. Currently, she lives in Montana with her husband, children and six horses and writes full-time, much to the delight of her fans.