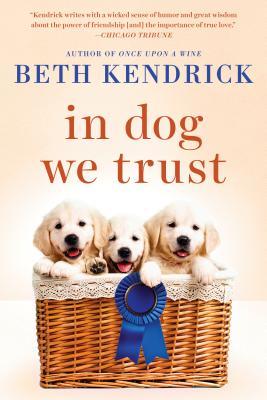 Twenty-seven-year-old Jocelyn Hilliard is one lucky dog – or at least, that's how it seems when a vast fortune lands in her lap. But there are strings – or rather, paw prints – attached to that cash…
Jocelyn has spent all of her days in quaint Black Dog Bay, running a laundry service with her mom. A simple life, led by modest means – until the day she saves a dog from the middle of the road and her whole life changes. Jocelyn's moment of heart-warming heroism suddenly lands her a brand new job caring for elite show dogs on the other, ritzier, side of town. The pampered pups live a life of luxury that Jocelyn could only dream about – until she doesn't have to keep dreaming anymore.
When Jocelyn's employer suddenly passes away, she finds herself named legal guardian for his pack of prized Labrador retrievers – and the custodian of his ample financial assets. Jocelyn's quiet life quickly becomes much more exciting – and much louder, with a bunch of barking pups to care for.
But when Liam, the estranged, entitled young son of her former employer, shows up at the door of Jocelyn's inherited beachfront mansion, she quickly learns that her money is on everyone's minds. Liam isn't the only jealous on-looker threatening her new fur-family and attempting to get his paws on her fortune – but he is the most attractive. Even though her newfound luck seems to be going to the dogs, she may just have to throw this guy a bone….
---
Praise for Beth Kendrick and her novels:
Witty, juicy, and lots of fun!"
―Susan Mallery, New York Times bestselling author of The Girls of Mischief Bay
"A smart, funny spin on happily-ever-after!"
―Beth Harbison, New York Times bestselling author of One Less Problem Without You
"Kendrick proves she is the leader of the pack when it comes to fashioning cheekily clever love stories."
―Booklist (starred review)
---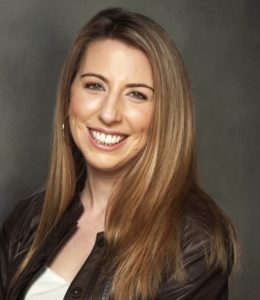 Author of twelve women's fiction novels, including the Black Dog Bay series and "Nearlyweds," which was turned into a Hallmark Channel original movie. Loves rescue dogs, red wine, and the Chicago Cubs.
Beth Kendrick will transport you to the delightful seaside town of Black Dog Bay, Delaware, where every dog has its day, in her latest light-hearted novel, IN DOG WE TRUST (Berkley Trade Paperback; January 8, 2019). This heart-warming tale is sure to give you the warm-and-fuzzies!
Kendrick, a long-time novelist and major dog-lover, will charm fans of Emily Giffin and Wendy Wax. Several of Kendrick's novels have been optioned for film, including Nearlyweds, which was turned into a Hallmark Channel original movie.
To find out more, please visit www.BethKendrick.com and Facebook