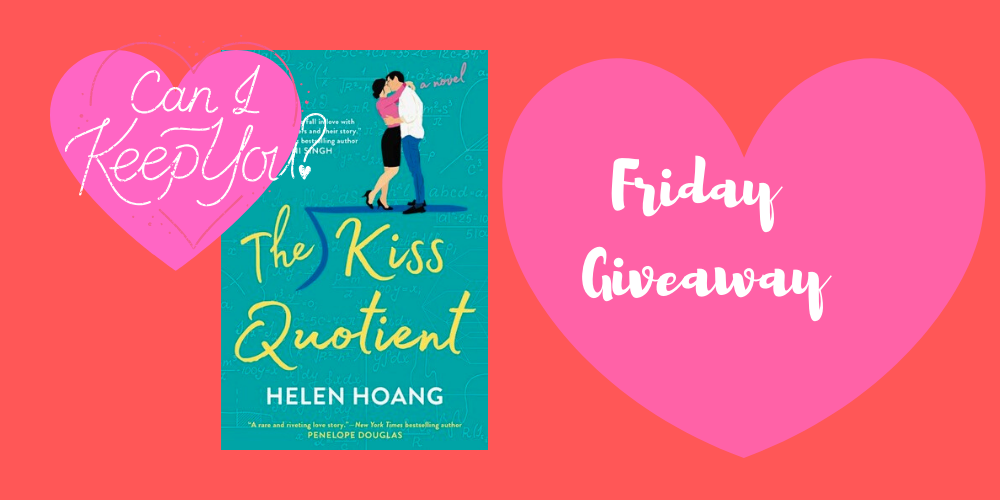 Our winner is…Alexisa. Congratulations!
Happy Friday and Happy Valentine's Day!
I couldn't think of a better Valentine's Day giveaway than one of my favorite romance books from 2018, A Kiss Quotient by Helen Hoang.
I am going to be very busy this weekend. You're thinking a romantic getaway weekend, right? Unfortunately, it will involve paint rather than romance. I am finally going to repaint the living room. Off I go now to start my pre-paint prep.
For everyone else, I wish you lots of sweet romance, books and some tasty chocolates to get your through the weekend.
Just leave a comment to be entered.
Giveaway extended until Thursday, March 5th
Giveaway ends Thursday, February 20th. Open to U.S. residents (as there is a problem with giving U.S. Kindle copies internationally. Tried it. Sorry 🙁 ).
Stella Lane thinks math is the only thing that unites the universe. She comes up with algorithms to predict customer purchases — a job that has given her more money than she knows what to do with, and way less experience in the dating department than the average thirty-year-old.
It doesn't help that Stella has Asperger's and French kissing reminds her of a shark getting its teeth cleaned by pilot fish. Her conclusion: she needs lots of practice — with a professional. Which is why she hires escort Michael Phan. The Vietnamese and Swedish stunner can't afford to turn down Stella's offer, and agrees to help her check off all the boxes on her lesson plan — from foreplay to more-than-missionary position…
Before long, Stella not only learns to appreciate his kisses, but to crave all the other things he's making her feel. Soon, their no-nonsense partnership starts making a strange kind of sense. And the pattern that emerges will convince Stella that love is the best kind of logic.