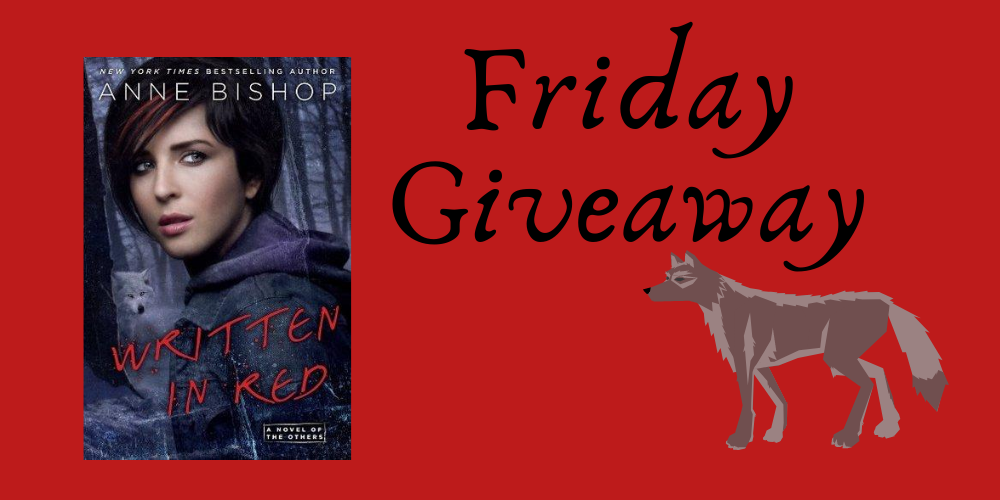 Happy Friday!!
We are all still suffering from puppy exhaustion over here. For anyone contemplating getting a pup for their kids, the only one still enjoying her is me. My kids are already done with the time and work necessary for a pup and have returned their faces to their tablet and phones.
Since I am always desperate to read when the day is done, but don't have the mental capacity to read something new, I have been re-enjoying The Others series by Anne Bishop. I started off with the ebook copies, which I finally picked up as they were on sale on Amazon and still were as of Thursday night, but then I returned to my audiobook copies so that I would do other fun things like dishes and entertaining the pup and still continue to enjoy the stories. The narrator, Alexandra Harris, did a very good job with this series.
Now that we have figured out her schedule and she (mostly) sleeps through the night, I finally picked up the next book on my list but it is slow going because I keep falling asleep. I think my plans for the weekend will include puppy-proofing my office so that I can at least take care of my backlog of reviews.
I know that I have done a giveaway on this book, but I can't stress enough how much I enjoy this series. I will even give you an option of the U.S. Kindle eBook copy or an audiobook version.
Simply leave a comment to be entered.
Giveaway ends Thursday, August 13th.
As a cassandra sangue, or blood prophet, Meg Corbyn can see the future when her skin is cut—a gift that feels more like a curse. Meg's Controller keeps her enslaved so he can have full access to her visions. But when she escapes, the only safe place Meg can hide is at the Lakeside Courtyard—a business district operated by the Others.

Shape-shifter Simon Wolfgard is reluctant to hire the stranger who inquires about the Human Liaison job. First, he senses she's keeping a secret, and second, she doesn't smell like human prey. Yet a stronger instinct propels him to give Meg the job. And when he learns the truth about Meg and that she's wanted by the government, he'll have to decide if she's worth the fight between humans and the Others that will surely follow.