Our winner is…Mandy. Congratulations.
Happy…um, pre-Friday? It's time for our last giveaway of 2020.   Since Christmas is Friday, I thought I would start it a little early before everyone is distracted.
Hopefully, (fingers-crossed) you received our brand new, slightly fancier mailchimp email. If you received more than one email from me today, so sorry.  I am not spamming you. It simply means I didn't get it right. Please drop me an email (ebookobsessed@gmail.com) or leave a comment below and I will try again to discontinue the automatic email from WordPress. It might require more Googling. Also know that if you get a pop-up to sign up for our emails, just X it closed and it should disappear for year before you see it again.
I would also like to point out our fancy new logo that you will see here or at the bottom of the website. My daughter made it for me, so college is was worth all the money, right? 🙂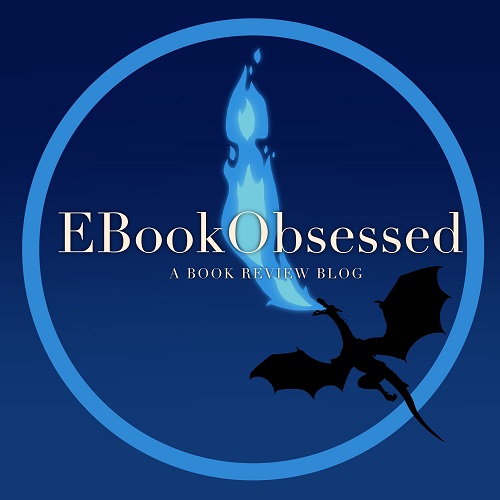 I have my limited baking done. Presents are wrapped. Now it is time to sit back with a glass of wine and wait for the Fat Man to show up and take his bow.  I am actually pulling out my own copy of One Hot Holiday because I love Cynthia Eden.  She is so good at getting you into the story.
As always, just leave a comment to be entered in this week's giveaway.  This giveaway is for a U.S. Kindle copy.
Everyone have a lovely Christmas and a much happier 2021!
Hiding out for the holiday season in the heart of the South? Not something that Haley Quick ever expected to have on her to-do list but then…she never expected her ex to want her dead, either. Turns out, life is full of surprises. Time to deal. Haley has ditched New York for a crazy little dot on the map known as Point Hope, Alabama. It's a town gone extra crazy for the holidays, and Haley is sticking out like a sore thumb with her very much Grinch-self.

But enter sexy sheriff Spencer Lane…Tall, muscled, and made with an extra dose of sex appeal, he is exactly the kind of man that Haley should be avoiding. He's charming, he looks way too good in a Santa hat, and, oh, yes, he's her new landlord. The hits just keep coming. She can't afford to let Spencer learn all of her secrets, a tough job since she is living with the man. No sex, though. It's purely a business relationship. Except…the holidays in the South sure do get HOT. Or maybe that's just sexy Spencer. Usually, Haley falls for the bad guy. It's the whole reason she's running for her life. She can't help but wonder…What would it be like to fall for a man like Spencer?

He just got his Christmas wish.

Sheriff Spencer Lane can't believe his luck. The most beautiful, fascinating woman he's ever seen has just dropped into his life like a gift from, well, the big guy in red. Only the problem is that Haley seems to think Spencer is some by-the-book, nice guy. Probably because of the badge. And if she wants him to be the hero, that's a role that he's happy to play for her. But the truth is, Spencer has plenty of darkness inside, too. An ex Navy SEAL, he knows how to get sh—um, stuff done. He also knows how to be very, very naughty.

When danger threatens his Haley, all bets are off. No one is going to hurt her. No one is going to threaten her. Not in his town. Not on his watch. The nice guy will show Haley just how bad he can be.