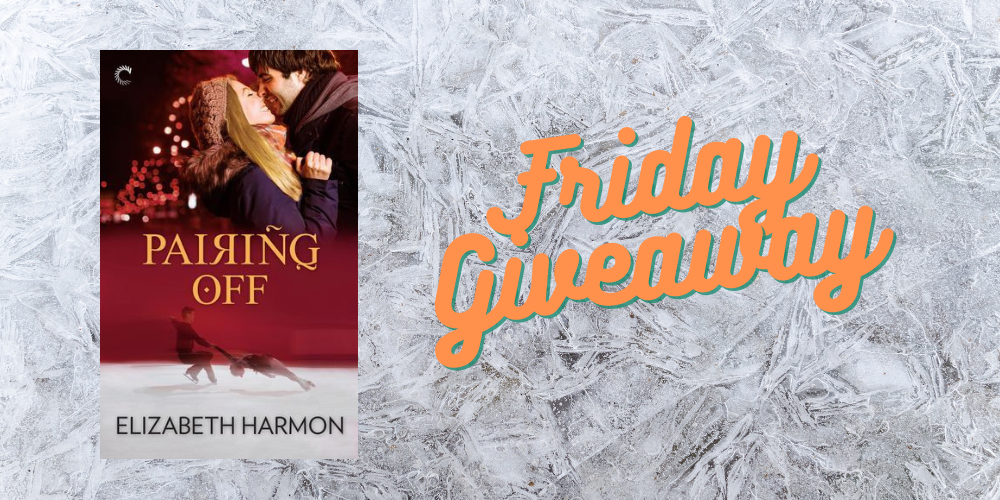 Our winner is…Elizabeth. Congratulations.
Happy Friday!
Such a busy week.  I received an email this week that posted a sale on this book by Elizabeth Harmon.  I remembered reading one of the other books in the series a few years ago, Shining Through, and I enjoyed the characters  and the ins and out of professional figure skating.   Really, who doesn't love watching figure skaters perform but there is so much that goes into become a top athlete and the pressures they go through.   I had wanted to read the other stories in the series but as usual I had gotten distracted by other books.   When I saw this one, I remembered the series and I thought I would pick up a copy for me and one to share with you.
This giveaway is for a U.S. Kindle copy.
Giveaway ends Thursday March 11th.
A scandal-plagued American figure skater's last chance at gold means pairing up with Russia's sexiest male skater…who happens to be the first man she ever loved.

"The Cutting Edge" with a Russian twist.

American pairs figure skater Carrie Parker's Winter Games dreams were dashed when her philandering partner caused one of the greatest scandals in skating history. Blacklisted from competing in America, her career is over…until she receives a mysterious invitation and is reunited with the most infuriating, talented—and handsome—skater she's ever met.

Russian champion Anton Belikov knows sacrifice. He gave up a normal life and any hope of a meaningful relationship to pursue his dream. And he's come close—with a silver medal already under his belt, the next stop is the gold. All he needs is a partner. While he's never forgotten the young American skater he seduced one long-ago night in Amsterdam, he never expected to see her again…never mind skate with her.

When what starts as a publicity stunt grows into something real between them, Carrie and Anton's partnership will test their loyalties to family, country, and each other. With only a few months to train for the competition of a lifetime, can they master technique and their emotions, or will they lose their footing and fall victim to the heartaches of their pasts?