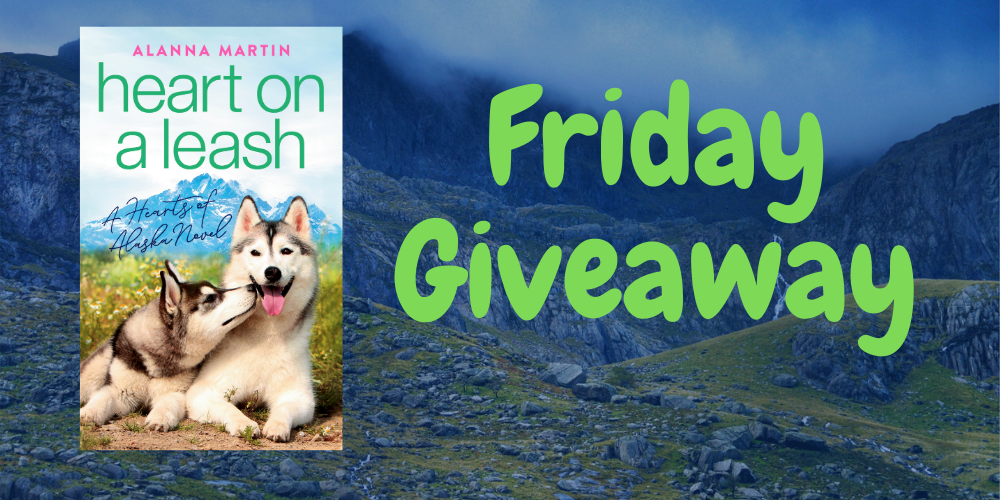 TGIF!  Happy Friday!
It is exciting to once again be receiving paperbacks from the publishers for our giveaways and our friends at Jove Books have come up with a new small town series based in Helen, Alaska and which also involves dogs.  Love it!
I am still trying to work through some new authors to me and have not been successful.    I really want to find an exciting new book to share with you. 🙁
My reading progress has also been hindered  because I received my second Covid vaccine this week and while I  haven't suffered too badly, it is kicking my butt a bit as I keep falling asleep.  I even tried to exercise after taking a nap since I have missed the gym all week and I just didn't have enough energy to finish.
That said I am going off to try to finish my current book before I…Zzzzzzz…
Just leave a comment to be entered in this week's giveaway.  Open to U.S. residents.  Giveaway ends Thursday, April 29th
A pack of rescue huskies inspires love and romance in a coastal Alaskan town fractured by feuding families—but can young pups really teach frozen hearts new tricks?

Taylor Lipin has made it her life's mission to leave her hometown and its ridiculous, century-old feud with the Porters behind. But when her sister needs help running the family inn, Taylor agrees to return to Helen, Alaska on a temporary, definitely not longer than two weeks, basis. Or so she thinks, until she's quite literally swept off her feet and into enemy territory by three happy huskies and their drool-worthy owner, Dr. Josh Krane.

Though Josh didn't grow up in Helen with the rest of his Porter cousins, he's heard the stories: Porters rescue huskies. The Lipins are cat people. Keep to your pack. But Taylor is too tempting to give up—plus, his dogs love her.

As Taylor and Josh grow closer, tensions in the town escalate and the need for secrecy starts taking a toll. Soon they'll need to decide whether their newfound love is just a summer fling or if they've found their forever home.