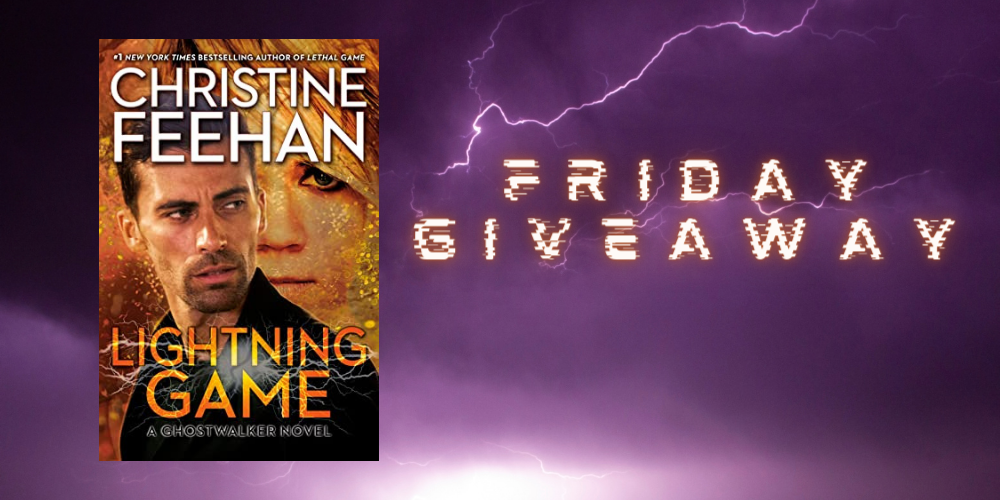 Happy Friday to us all!
I was so excited to receive a whole box full of books from my friends at Berkley. Let's make this week's giveaway for an actual hardcopy book. So exciting!
I am constantly looking new and more comfortable places to sit and read my books. I have given up all hope of every putting up that screened in porch that we planned over a decade ago and this year I finally just gave in and put up a gazebo. While a little smaller than my screened porch plans, we have been able to fill it with some nice comfy furniture and even added a bistro set if you want to go out and have your breakfast on a weekend morning (so far its still a little cool for that).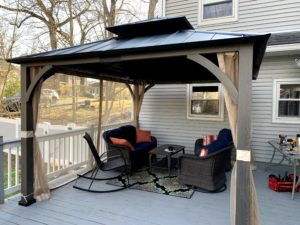 Now that I have a great place to read outside, my problem is picking my next book.  I know that there are several series and authors that I follow and I do spend a lot of time catching up on their next book.   As a reviewer, I tried to make a real effort to also choose a few books from authors that I haven't read before but so far I have not been excited about what I have read.  Grrr…
This past week I have actually avoided reading simply because I have to pick a new book and I don't want to be disappointed again.   I am thinking that it will come down to a game of eenie, meenie, miney, mo or simply taking a break and grabbing one of the ones from the series/authors that I am already excited about and then going back to the pile of newbies.
For this week's giveaway, let me know, How often do you take a chance on an unfamiliar author?
Giveaway ends Thursday, April 22nd. Open to U.S. residents, 18 yrs and older.
Danger and passion fuse in this electrifying GhostWalker novel from #1 New York Times bestselling author Christine Feehan.

GhostWalker Rubin Campo's rough upbringing made him into the man he is today: strong, steadfast and wary of outsiders. When he and his brother return to their family's homestead in the Appalachian Mountains, he can immediately sense that a stranger has taken up residence in their cabin—a woman who just happens to be a GhostWalker too.

Jonquille looks deceptively delicate but is clearly a fighter. She also doesn't seem to care that Rubin could kill her where she stands. She sought him out, wanting to connect on their shared interest in electrical charges. As one of the first failed GhostWalker experiments, Jonquille can produce lightning with her body—but she can't control it.

Their connection is magnetic, their abilities in sync. Rubin knows she's his match, the answer to a lifetime of pain and intense loneliness. But Jonquille came to him with hidden intentions, ones that threaten to destroy their bond before it can truly begin.…