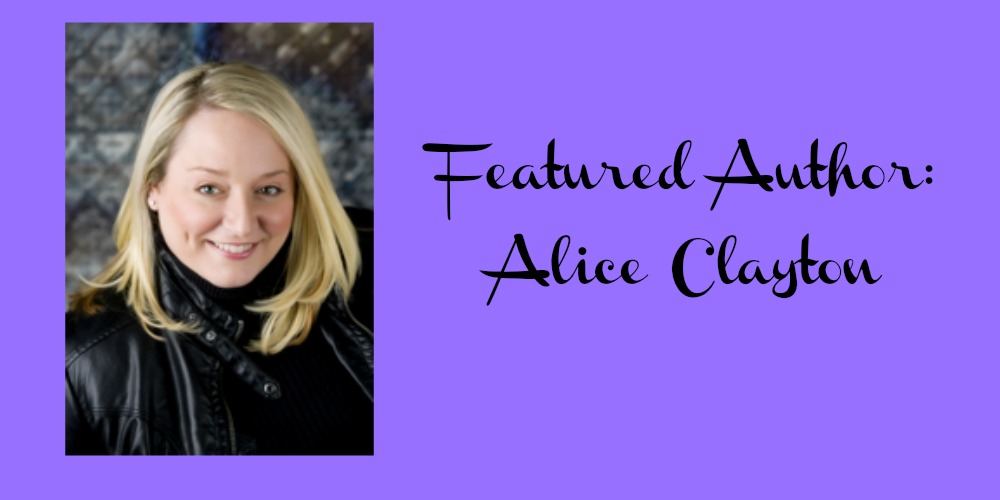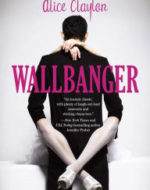 From the moment I started, Wallbanger, Alice Clayton converted me to a die-hard fan. Who knew that food could be so erotic and sexy as well as delicious. Every time you read an Alice Clayton novel it makes you want to jump up and bake…or simply jump someone…or maybe jump someone until the timer goes off. Wallbanger had me wanted to bake banana bread for my hot wallbanging neighbor.  Nut made me want to go out and buy bags of walnuts for Black Walnut cake so I could play a little Farmer in the Dell. And let's not forget how much you wanted a piece of cheese after starting Cream of the Crop, especially if it was being fed to you by a man as gruff and gorgeous as Oscar.
Alice Clayton is on the top of my must read recommendations for anyone looking for a new contemporary author.
---
Good morning, Alice. Thank you for stopping by to talk with us today. First of all, Congratulations on your wedding!!
After making us love Redheads and Wallbangers, you have now made farming sexy. I love your Hudson Valley series. I live in the Hudson Valley myself and have spent many hours driving around looking for Bailey Falls and I just can't find it. Do you have directions?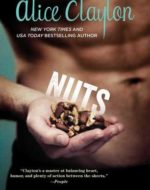 Thank you so much, I can't believe Mr. Alice and I are getting ready to celebrate our first anniversary, it's crazy to think about how fast time flies. As far as directions to Bailey Falls… I do have directions! But sadly, they exist only in my mind, and goodness knows there are no directions for that. But in reality, the town of Bailey Falls is kind of a cross between New Paltz NY and Pella IA. I picked up the town square from Pella and dropped it down in the Catskills, with a little touch of Bedford Falls from It's a Wonderful Life. And hell yes, farmers ARE sexy.
In Cream of the Crop, heroine Natalie Grayson is a successful, confident woman who has men dropping at her feet. She also happens to be curvy. Her acceptance of her body and love me or F-Off attitude should be an inspiration to us all. You also didn't make it all about her extra weight. Dress size just was part of her description, like hair and eye color. What made you decide that about her rather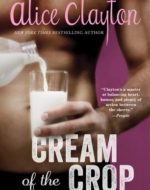 than simply a standard slim heroine or going with a plus-size heroine who has body-image issues?
I'm so glad you asked this question, and it's got a very simple answer. Because not at all plus size women have body-image issues. Or at least, no more than any other woman. There are women out there that are gorgeous women who just happen to be plus sized, and they are just as capable of taking home the hottest guy in the club as any thin woman is. To me, it was really important if Natalie was going to be a curvy girl, that she also be a badass. Because while they exist in real life, they're rarely depicted in books/tv/movies.
Can you tell us who's next in the Hudson Valley? Is there a local Christmas tree farmer or maple syrup farm?
I can! In fact, you've already met them. Book 3 will be the tale of Roxie and Natalie's best friend Clara…and the mysterious owner of Bryant Mountain House, Archie. Heeheehee…
Are you busy creating a crazy, fun new group of friends for us to meet after the Hudson Valley series?

It's funny, for the first time in a long time I'm not entirely sure what I'll be working on next. I've got about five different directions I'd like to go in, but haven't quite decided which step to take first. There's also a possibility some characters that we haven't heard from in awhile will be stopping by for a visit…
I loved the guest appearance of Grace and Jack in Nuts. Have we seen the last of our favorite Redhead?
*whistles*
Thank you so much for stopping by to speak with us. I keep working my TBR list around the next Alice Clayton release and am looking forward to many more.
You are the best, seriously. Thank you for always being such a cheerleader and making time for my crazy. XOXO
---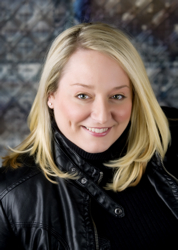 ALICE CLAYTON worked in the cosmetics industry for over a decade before picking up a pen (read laptop).
She enjoys gardening but not weeding, baking but not cleaning up, and finally convinced her long-time boyfriend to marry her.
Now, about that Bernese Mountain dog
Check out more Alice Clayton novels: