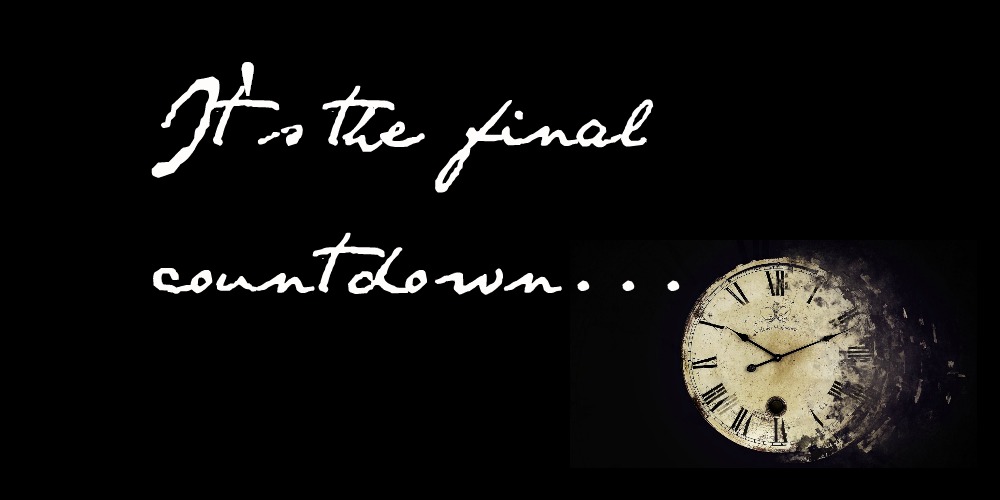 We will soon be ringing in the New Year and we will hope, as we do each year, that 2018 will bring fabulous new things into our lives.  But I am also dreading 2018 because it is going to force us to say goodbye to a few wonderful book series.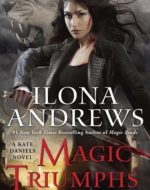 Ilona Andrews has announced that Magic Triumphs (Book 10) will the final chapter in the Kate Daniels series.  I love Kate and Curran and the rest of the characters introduced but I what attracted me most was the world building.  It was such an original concept to have magic waves ebb and flow like tides.  When tech is up, telephone and cars work, guns with shoot, and electric lights turn on.  When magic is up, all the tech shuts down.  If you don't have a horse, you are walking, and you should be like Kate and carry a sword or else the things that thrive in magic will creep out of the shadows to get you.   As Kate (former Merc) and Curran (former Beast Lord) welcome a baby into their lives, they are getting ready to battle Kate's father, Roland, for Atlanta, the world and for the safety of their little boy.   Kate and Curran will need all the help they can get but will it be enough to battle one of the most powerful magic wielders ever born.
Kevin Hearn is currently completing Scourged, the 9th book in the Iron Druid Chronicles (nine being a magical number).  The last remaining Druid Atticus O'Sullivan (a/k/a Siodhachan Ó Suileabháin) made the mistake in helping some friends bring a can of whoop-ass down on the Norse Pantheon.  
 Problem is that since he took part in, well let's just say…decimating the Norse contingent, Loki and Hella have escaped their imprisonment and are ready to bring a little Ragnarok down on the people of Earth, and I don't think there will be as many laughs going on in this war as the most recent Marvel release.   Odin and all of the other Gods…I mean ALL of the other Gods in ALL the other pantheons are looking at Atticus to step up and help defeat Loki and his daughter.   While this has all the making of an epic battle, as a recent convert to druidism and the happenings in with world of Atticus O'Sullivan, I am definitely not ready to say goodbye to this group of individuals.
Darynda Jones has also declared the Book 13 of the Charley Davidson series, will be our last opportunity for a mocha latte with Charley.  Charley Davidson is a PI and the grim reaper.  She herself is a portal to the otherworld for the dearly departed, but that isn't the most interesting thing about Charley.   Charley is definitely a character that marches to the beat of her own drummer.   She is quirky and a bit ADD and it is as much her noisy nature as her PI license that gets her into so much trouble.   Since she was a child, she helped her Police Officer father investigate homicides.  It is helpful when you can just ask the dead what happened.  After her father retired, Charley started helping out her Uncle Bob, also known as Det. Robert Davidson, solve his investigations.   After the birth of her daughter in Book 8, the series switched more from PI and investigations and focused more on the supernatural aspect of the seies.  When you are the grim reaper, married to the son of Satan, who was created from a god and  your daughter is destined to destroy Satan, well it is hard to focus on last dogs and cheating spouses.   In the final book will our favorite grim reaper/PI take on God? Satan?  Both?  And will she bring on the end of the world or world peace?
They say "All good things must come to an end" but really, why must we?  Sometimes it is just too hard to say goodbye.