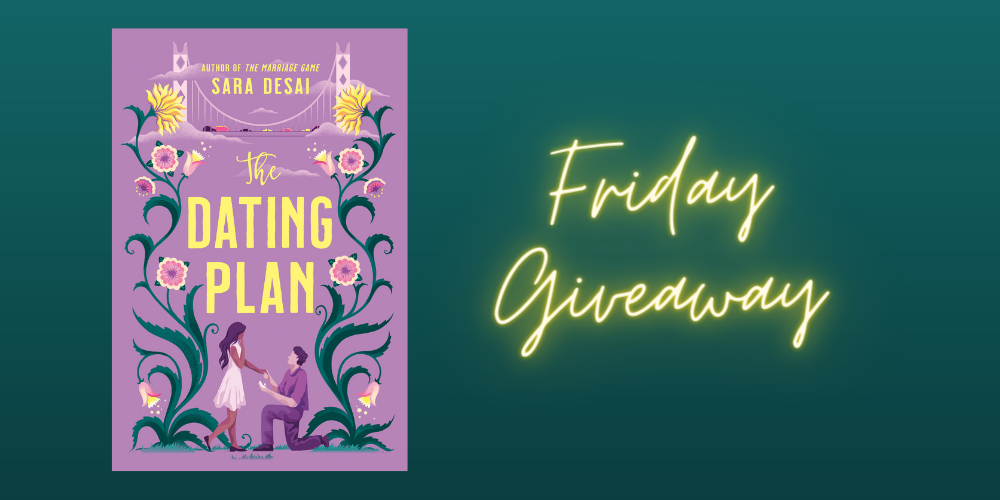 Our winner is…Mary Jo. Congratulations.
TGIF!
And it is Friday once again and finally May. Woo hoo!! I am so exciting about May because one thing I have missed terribly during quarantine is going to the movie theater. I have missed movies and watching them at home loses something. There has been an increase in trailers lately and new movies are hitting the theaters starting in May. Yeah, yeah, there have been some movies but nothing exciting. There is a cute little romance coming out called "Finding You" which means I will be going to the theater by myself which is fine by me.
Speaking of romances, I do have several good summer reads here to share with you over the next few weeks.
This week's giveaway is the latest book from Sara Desai in her Marriage Game series called The Dating Plan. This is a fake engagement novel.
Just leave a comment to be entered. U.S. residents only, 18 years and older. Giveaway ends Thursday, May 6th.
Daisy Patel is a software engineer who understands lists and logic better than bosses and boyfriends. With her life all planned out, and no interest in love, the one thing she can't give her family is the marriage they expect. Left with few options, she asks her childhood crush to be her decoy fiance.

Liam Murphy is a venture capitalist with something to prove. When he learns that his inheritance is contingent on being married, he realizes his best friend's little sister has the perfect solution to his problem. A marriage of convenience will get Daisy's matchmaking relatives off her back and fulfill the terms of his late grandfather's will. If only he hadn't broken her tender teenage heart nine years ago…

Sparks fly when Daisy and Liam go on a series of dates to legitimize their fake relationship. Too late, they realize that very little is convenient about their arrangement. History and chemistry aren't about to follow the rules of this engagement.