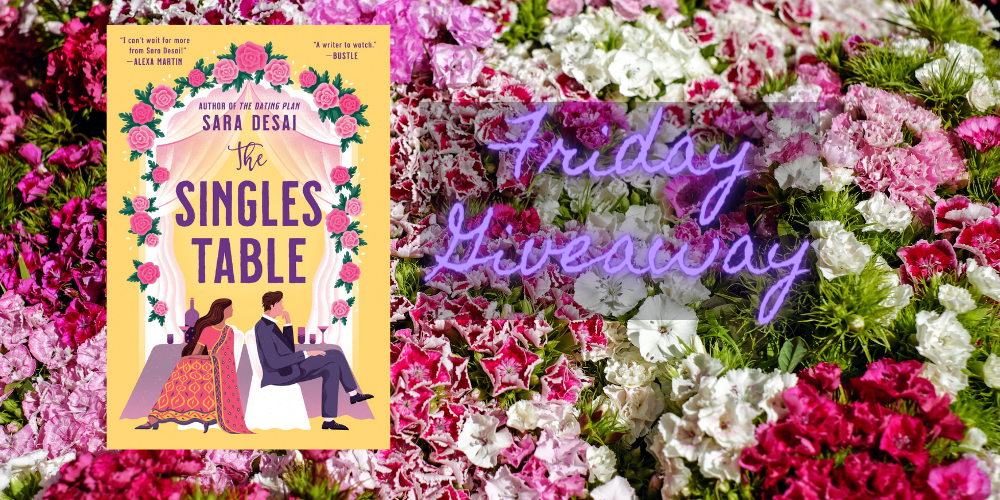 Our winner is…Mary C. Congratulations.
Happy Friday!
It is that time of year again. We are gearing up for Thanksgiving. Since you were all so nice as to share some book recommendations with me last week, I am going to share a recipe I tried and which, oh my God, was DELICIOUS, and is perfect for your contribution for Thanksgiving dinner since is looks as good as it tastes.
I wish I could say that I will be enjoying a long weekend of relaxing and reading, or better yet finishing about a dozen half-written reviews. But no, I promised my daughter we would paint her bedroom. Problem is we still haven't found a good paint color. You would think her choice of "cream" would be easy, but we have gone through several samples and nothing is quite right. I really wanted to start rolling paint on Friday morning so it look like we will be heading back to the paint store this weekend and hopefully find something that is perfect.
Everyone have a lovely Thanksgiving!
Just leave a comment to be entered. Open to U.S. residents. Giveaway ends Thursday, November 25th.
Opposites attract in this romantic comedy about a free-spirited lawyer who is determined to find the perfect match for the grumpy bachelor at her friend's wedding

After a devastating break-up, celebrity-obsessed lawyer Zara Patel is determined never to open her heart again. She puts her energy into building her career and helping her friends find romance through the wedding season. She's never faced a guest at the singles table she couldn't match, until she crosses paths with the sinfully sexy Jay Donovan.

Former military security specialist Jay has no time for love. His life is about working hard, staying focused, and winning at all costs. When charismatic Zara crashes into his life, he's thrown into close contact with exactly the kind of chaos he wants to avoid. Worse, they're stuck together for the entire wedding season.

So they make a deal. She'll find his special someone if he introduces her to his celebrity clients. But when their arrangement brings them together in ways they never expected, they realize that the perfect match might just be their own.