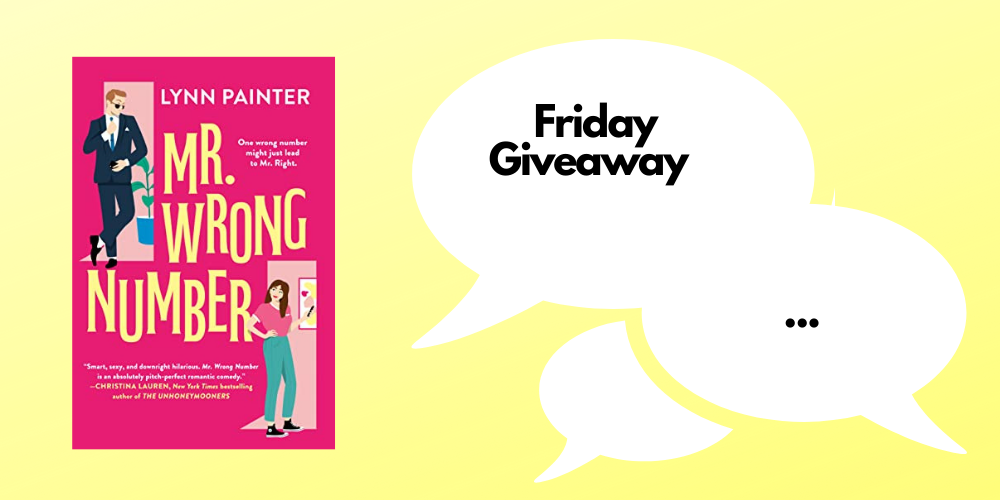 Our winner is…Texas Book Lover. Congratulations.
Happy Friday and Happy Spring!
Have you ever read a story and felt like you just don't get it?   Everyone else seems to enjoy it, but you can't understand why.  Well, I took my mom to a preview of The Lost City with Sandra Bullock since I though we would both enjoy a story of a romance novelist being dragged into her own story.   It already had high marks on Rotten Tomatoes and many professional reviews raved about it.   I expected to be truly entertained but it just didn't happen.  I won't give any plot away but if you don't want to know anything, just feel free to skip to the bottom and comment to enter (you know the drill by now).
For those of you who stay, I will tell you I was in a full theater which contained zero laughter so it wasn't just me.  I thought Sandra Bullock and Channing Tatum had no chemistry.    I like Sandra Bullock, but it felt like she was kidnapped and being forced to do this movie.   Channing Tatum was the cover model for all her romance novels.  I am guessing that he was supposed to be in love with her and that Sandra Bullock only saw him as an empty-headed model.  I presume we were supposed to learn that there was more depth to this simple model which would make Sandra's character see him in a new light and fall for him.  There was no moment of great depth.  If Channing Tatum is a great actor, you will not learn it from this movie, or maybe he is in incredible actor because I truly felt that empty-headed, one-dimensional cover model pouring off him.   Their lack of chemistry and the lack of depth of these main characters ruined the movie for some great secondary characters.    Brad Pitt was the best part of the movie and literary agent Beth (Da'Vine Joy Randolph) was a close second, and there was a small part but funny character played by Oscar Nuñez.
I simply don't get the rave reviews.  This just makes me want to find my copy of Romancing the Stone with Michael Douglas and Kathleen Turner.
Now, Mr. Wrong Number was an entertaining story with good characters.  This story just needed a little more padding,  something more to really flesh out our main characters.   Olivia was a fun character.  I would have liked less worry about the decisions she made and more of that fun side.     Colin was a nice guy but that is overshadowed by his past teenaged treatment of young Olivia so everything he does is still skewed by Olivia waiting for that verbal jab he used to give.  So it took a little longer than necessary for Olivia to see grown up Colin like he was seeing and appreciating grown up Olivia.  Thinking about it,  I do appreciate that idea of having a secret someone to just ramble to about life.   Interesting concept.  Maybe we should all just text a number a random and see who responds.
Okay.  I am done grumbling for now.  Just leave a comment to be entered in this week's giveaway.
Open to U.S. residents.  Giveaway ends Thursday, March 31st.
Things get textual when a steamy message from a random wrong number turns into an anonymous relationship in this hilarious rom-com by Lynn Painter.

Bad luck has always followed Olivia Marshall…or maybe she's just the screw-up her family thinks she is. But when a "What are you wearing?" text from a random wrong number turns into the hottest, most entertaining—albeit anonymous—relationship of her life, she thinks things might be on the upswing….

Colin Beck has always considered Olivia his best friend's annoying little sister, but when she moves in with them after one of her worst runs of luck, he realizes she's turned into an altogether different and sexier distraction. He's sure he can keep his distance, until the moment he discovers she's the irresistible Miss Misdial he's been sort of sexting for weeks—and now he has to decide whether to turn the heat up or ghost her before things get messy.