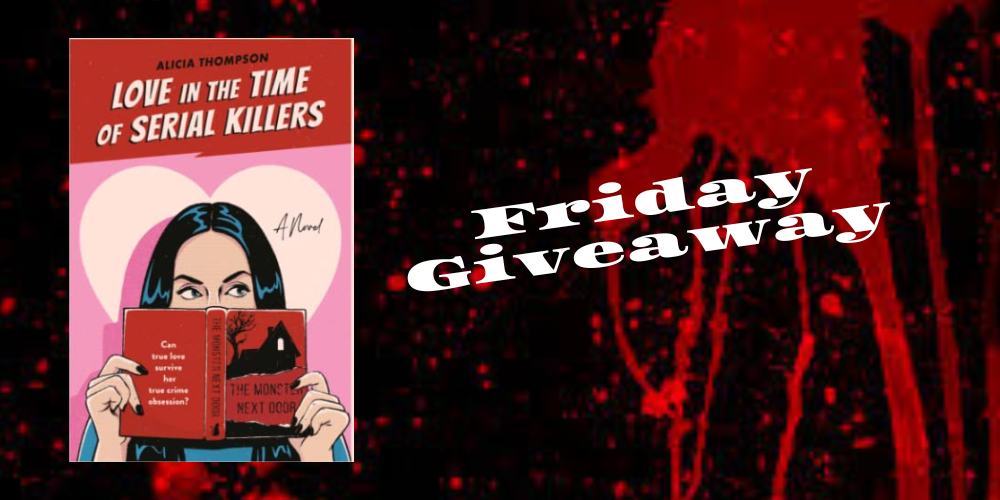 Our winner is…Mandy. Congratulations
Is it Friday already?
Let's talk serial killers.  Why would we want to do that?   Everyone is fascinated by serial killers.  Even Criminal Minds is being rebooted (No, Dr. Reed. Pass!  Is Garcia back?  Maybe.) Thousands of podcasts and TikTok's feature serial killers and murders (or un-aliving).
Truly, I feel like this book was written on a bet.  Like, what topic can't people stop talking about but which is the least likely to be the topic of a romance…hmmm.  Serial killers?  Oh,  good luck with that.  Extra points if you can confuse the hero with a serial killer and yet make him adorable at the same time.
I am making fun but I have to tell you it was cleverly written, very enjoyable and Sam and his flash mob of kids were adorable.
Just leave a comment to be entered.
Giveaway is for a trade paperback   and open to U.S. residents only.  Giveaway ends Thursday, August 18th.
Thanks again to our friends at Berkley Publishing for this week's giveaway.
Turns out that reading nothing but true crime isn't exactly conducive to modern dating—and one woman is going to have to learn how to give love a chance when she's used to suspecting the worst.

PhD candidate Phoebe Walsh has always been obsessed with true crime. She's even analyzing the genre in her dissertation—if she can manage to finish writing it. It's hard to find the time while she spends the summer in Florida, cleaning out her childhood home, dealing with her obnoxiously good-natured younger brother, and grappling with the complicated feelings of mourning a father she hadn't had a relationship with for years.

It doesn't help that she's low-key convinced that her new neighbor, Sam Dennings, is a serial killer (he may dress business casual by day, but at night he's clearly up to something). It's not long before Phoebe realizes that Sam might be something much scarier—a genuinely nice guy who can pierce her armor to reach her vulnerable heart.