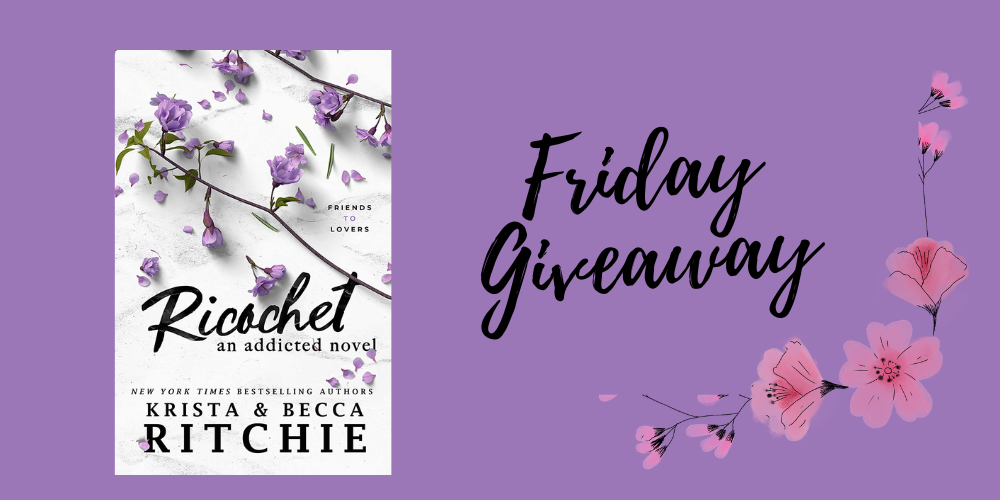 Happy Friday!
Has anyone ever followed the TikTok cooking videos of Dylan Hollis?  His thing is depression era recipes or simply older and unusual recipes.  Some of these recipes work and some which don't.  At the end, he let's us know it is is a hit or a miss.  One of the recipes where he made a very  happy face at the end was a depression era recipe for Peanut Butter Bread.  I am currently baking one as I put this together.  I did cheat and add some chocolate chips.  It just called for chocolate chips.  I will let you know if it comes out as good as he indicates.
As I mentioned last week, when I received my last group of review books from my friends at Berkley, it was a whole box filled with books, some of which I hadn't select from their list as they weren't my usual choices of romance.  I thought I would group these for the next few weeks as something new for us all to try.
This week's book is by the writing team of Krista and Becca Ritchie.   This book features the main characters each facing their own addiction issue which keeps our couple from finding their HEA.
Leave a comment and let me know what you think.
This giveaway is for a paperback copy and is open to U.S. residents only.  Giveaway ends Thursday, November 17th.
As a sex addict, Lily Calloway must do the impossible. Stay celibate for 90 days.

Cravings and fantasies become her new routine, but while Loren Hale recovers from his alcohol addiction, Lily wonders if he'll realize what a monster she really is. After all, her sexual compulsions begin to rule her life the longer she stays faithful to him.

Progress. That's what Lily's striving for. But by trying to become closer to her family—people who aren't aware of her addiction—she creates larger obstacles. When she spends time with her youngest sister, she learns more about her than she ever imagined and senses an unsettling connection between Daisy and Ryke Meadows.

With Lily and Lo's dysfunctional relationship teetering and unbalanced, they will need to find a way to reconnect from miles apart. But the inability to "touch" proves to be one of the hardest tests on their road to recovery. Some love brushes the surface. Some love is deeper than skin.

Lily and Lo have three months to discover just how deep their love really goes.