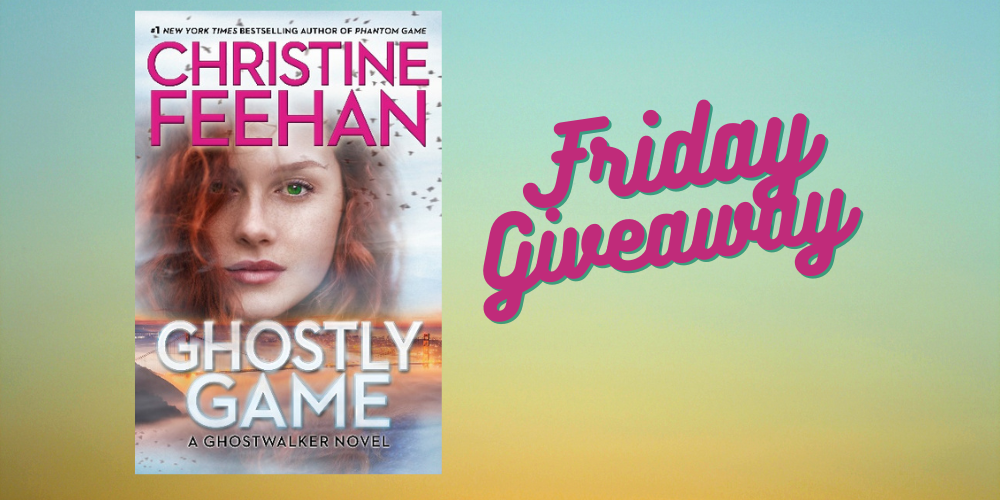 Our winner is …Eva. Congratulations
You knew it was coming…Happy Friday!
Christine Feehan is a very popular author with these giveaways. I feel like we just did a bunch and suddenly I have another one.   She is one busy author.
If you following any of your favorite authors on social media, you know that there is so much more that goes into writing a book and getting it published than we readers even think about. Such as how many re-writes that amazing book took the author to get just right.  Then, bouncing drafts back and forth with the editors and finally getting on a publishing schedule (or the endless promotion for the self-published community).
Here's a would you rather question — would you rather your favorite author only publish one novel a year, which will knock your socks off, or would you rather have more stories each year  involving your favorite characters which will  be enjoyable but nothing life changing?
Leave a comment to be entered. This giveaway is for a hardcover copy and open to U.S. residents only. Giveaway ends Thursday, May 11th.
Gideon "Eagle" Carpenter is used to rolling with the punches life has thrown at him. It's the only thing that's kept him alive. He and his team of GhostWalkers have seen and experienced it all. He does his best to live with all the sins written on his soul. Then he hears the laughter of a woman with the ability to erase–even for a few previous moments–the darkness of his past.

Laurel "Rory" Chappel has always been a nomad. She's accustomed to taking care of herself, despite the physical challenges she lives with. She thinks she's too weak to find real love, but that doesn't stop her interest in Gideon from turning into a full-on addiction. He's all rough edges and danger contrasted with a tenderness that makes her feel safe. Still, after a life spent in motion, she's not sure she knows how to stay in one place.

Gideon hopes he can persuade Rory to take a chance on him with every electric touch. But soon, life conspires against him, forcing the GhostWalker to risk everything to protect the woman he loves….