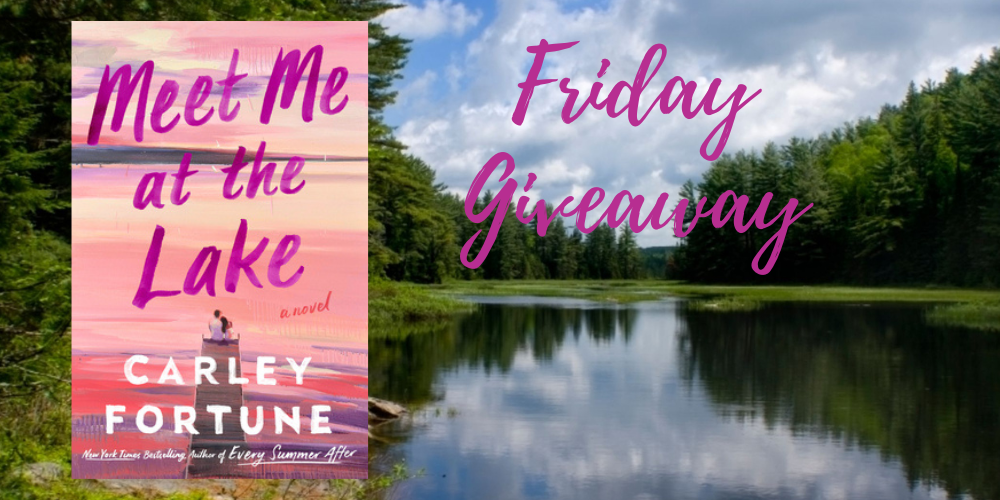 Our winner is…Kimberly. Congratulations
Happy Friday!
I have completed my Home Maintenance classes.  Yay!  I have been given my official certificate of completion and a giant list of projects that I want to get done.   Oh boy.
Since we have entered the unofficial beginning of summer vacation season, I thought we need to concentrate of vacation location books so we all have a couple of good beach reads for the Summer of '23.  And for those of you who can't get to the shore, a nice lake-themed story seemed like a good start to our summer giveaways.
I hope you all have fun vacation plans in the works.   I have two kids going to college this year so there will be no vacation this year but I will have plenty of time to  start crossing off those projects on my list.
Just leave a comment to be entered.
Giveaway is for a paperback copy and open to U.S. residents only.  Giveaway ends Thursday, June 8th.
Fern Brookbanks has wasted far too much of her adult life thinking about Will Baxter. She spent just twenty-four hours in her early twenties with the aggravatingly attractive, idealistic artist, a chance encounter that spiraled into a daylong adventure in Toronto. The timing was wrong, but their connection was undeniable: they shared every secret, every dream, and made a pact to meet one year later. Fern showed up. Will didn't.

At thirty-two, Fern's life doesn't look at all how she once imagined it would. Instead of living in the city, Fern's back home, running her mother's Muskoka lakeside resort–something she vowed never to do. The place is in disarray, her ex-boyfriend's the manager, and Fern doesn't know where to begin.

She needs a plan–a lifeline. To her surprise, it comes in the form of Will, who arrives nine years too late, with a suitcase in tow and an offer to help on his lips. Will may be the only person who understands what Fern's going through. But how could she possibly trust this expensive-suit wearing mirage who seems nothing like the young man she met all those years ago. Will is hiding something, and Fern's not sure she wants to know what it is.

But ten years ago, Will Baxter rescued Fern. Can she do the same for him?