---
Today we have a guest host with us as EBookObsessed. I have turned my friend, Christine, onto Dianne's Immortal Guardian series and she loves it. Christine is joining us today because she also had a few questions for Dianne.
Thank you Dianne for stopping by to speak with us once again. It has been a while since we talked to you and so many things have happened. Your series has grown. Shadow Strike will be the sixth novel in the series. You also have a few short stories as well, including one in the soon to be released, On the Hunt. In addition, you had a spin off to your Immortal Guardian series which was released recently as well.
Thank you! As always, I'm happy to be here. And it has indeed been a very busy and eventful year.
The Gifted Ones is almost a prequel series to your Immortal Guardians. Will you be doing some crossovers between some of the older characters from Immortal Guardians and will we eventually see some Gifted Ones popping up in a Guardian book?
Yes, you will definitely see some crossover. There has already been a bit in A SORCERESS OF HIS OWN, the first book in The Gifted Ones series. Seth, Roland, and Marcus—all prominent characters in my Immortal Guardians series—made appearances. Though the story took place at the end of the 12th century, Seth and Roland were both already immortal then, but Marcus was still a gifted one (a mortal born with advanced DNA that lends them special gifts). You'll see even more crossover in the second book, RENDEZVOUS WITH YESTERDAY, which I intend to release in Spring 2016. That one will tell the story of Robert and Bethany, which is a part of Marcus's history that has been mentioned several times in the Immortal Guardians series. Marcus will play a larger role in the second book, both as a young, mortal squire in the past and as an immortal in the present. And, as you guessed, you may see some of the characters in The Gifted Ones pop up later in Immortal Guardians books. 🙂
Things have been heating up in your Immortal Guardian series. The Guardians have a more dangerous enemy than just vampires now. Where do you see the future of the Immortal Guardian series?
The Immortal Guardians are going to have their hands full battling this latest enemy. Not only does he want to trigger Armageddon, he seems to hold a deep animosity toward Seth, the Immortal Guardians' leader. So, for the first time since Bastien raised his vampire army and pitted it against the immortals, it's personal. I can't say much more than that without spoilers. But I will say that I don't think Seth's book will end the series. I believe it will only conclude this particular story arc, then the series will move in a new direction.
I truly want to know, is there any hope for Cliff, the vampire who is working with the Guardians? We know he has the virus and that Dr. Lipton is working for a cure before the madness claims Cliff like it does all vamps. I really like Cliff. What can we do to save Cliff?
Cliff is a heartbreaker. I really painted myself into a corner with his character. For those who are just learning about the series, the virus that infects vampires and immortals and lends them their enhanced speed, strength, and regenerative capabilities essentially conquers and replaces their immune system. In vampires (or humans who have been infected), the virus also causes progressive brain damage that rapidly drives them insane. The catch 22 is: Cure the virus and the patient will be left with no immune system. And the brain damage has, thus far, proven to be irreversible.
Cliff is one of those characters who surprised me. I never thought a vampire would play such a prominent role in the series. But he has fought so valiantly to stave off the madness and has become such an ally to the Immortal Guardians. Like many readers, I find his struggle heartbreaking and can't help but want him to have a happily ever after of his own. BUT there's that pesky catch 22. So . . . we'll have to wait and see.
Now that you have created a family for Ami and Marcus, will their daughter not only be a gifted one, but something more in future books?
I don't think it's a spoiler to say that little Adira will have some very interesting gifts. The dreams of a man being tortured that plagued her even before her birth will definitely come into play in a future book. I can't say how, though. And this won't be the only ability we'll see.
Will you eventually give Seth and/or David a love interest?
I love that you asked this, because I actually just found Seth's love interest, so I don't think his book is far down the line now. I haven't found David's love interest yet, but am keeping a sharp eye out for her. 🙂
Thank you, Dianne, for talking with us today. We are looking forward to Shadow Strike and On the Hunt and many more stories in the future.
Thank you so much! I always enjoy visiting eBookObsessed and hope to do so more in the future.
---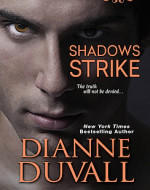 Shadows Strike
(Immortal Guardians #6)
by Dianne Duvall
Paperback/eBook, 320 pages
Expected publication: August 25th 2015 by Zebra
ISBN 1420129821
The Immortal Guardians protect the innocent in secret. Sometimes the secret gets out…
U.S. law enforcement agent Heather Lane can read minds. But not the future. The dream of battle and blood that recurs every night must be a fluke, some obscure terror from her own mind. What its significance might be, she can't guess: an attack from seven psychotic vampires at once, only separated from nightmare by an eighth very different immortal. A handsome, brave man fighting at her side, a man she misses when she wakes.
Then the dream comes true. Heather is flung into a war between predators and protectors of humanity, the man from her dreams beside her again. Except now that she's awake, she isn't sure she can trust Ethan, or the shadow organization he represents. The U.S. military doesn't trust either of them. But against an onslaught of evil like the one that's coming, it will take everything they have just to survive…
Goodreads: http://bit.ly/1e85lAv

Pre-Order Links:
Amazon | iTunes | Kobo | BAM! | Barnes & Noble | Walmart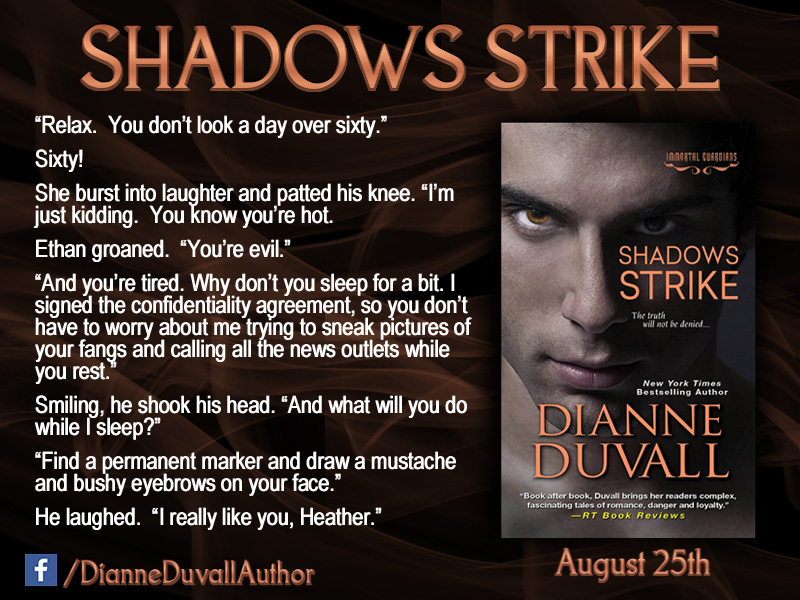 Giveaway Details:
One winner – $50 Amazon Gift Card*
One winner – $20 Amazon Gift Card*
One winner – Signed book (winner's choice) from author's back list

Previous Books in the Series:
Book 1, Darkness Dawns – http://amzn.to/1GC0nmk
Book 2, Night Reigns – http://amzn.to/1GC0pKP
Book 3, Phantom Shadows – http://amzn.to/1JnRqUE
Book 3.5, In Still Darkness – http://amzn.to/1IhSDv9
Book 4, Darkness Rises – http://amzn.to/1QTHqq7
Book 5, Night Unbound – http://amzn.to/1SQdwRk
---
About the Author: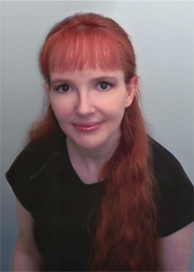 Dianne Duvall is the New York Times and USA Today Bestselling Author of the Immortal Guardians paranormal romance series and The Gifted Ones series. Her books have twice been nominated for the RT Reviewers' Choice Award for Best Vampire Romance and are routinely deemed Top Picks by RT Book Reviews, The Romance Reviews, and/or Night Owl Reviews. Reviewers have called Dianne's books "utterly addictive" (RT Book Reviews), "fast-paced and humorous" (Publishers Weekly), "extraordinary" (Long and Short Reviews), and "wonderfully imaginative" (The Romance Reviews).
Dianne loves all things creative. When she isn't writing, Dianne is active in the independent film industry and has even appeared on-screen, crawling out of a moonlit grave and wielding a machete like some of the vampires she has created in her books.
For the latest news on upcoming releases, contests, and more, please visit www.DianneDuvall.com.
You can also find Dianne online . . .
Blog | Facebook | Twitter | Tsū | YouTube | Pinterest | Goodreads | Google Plus