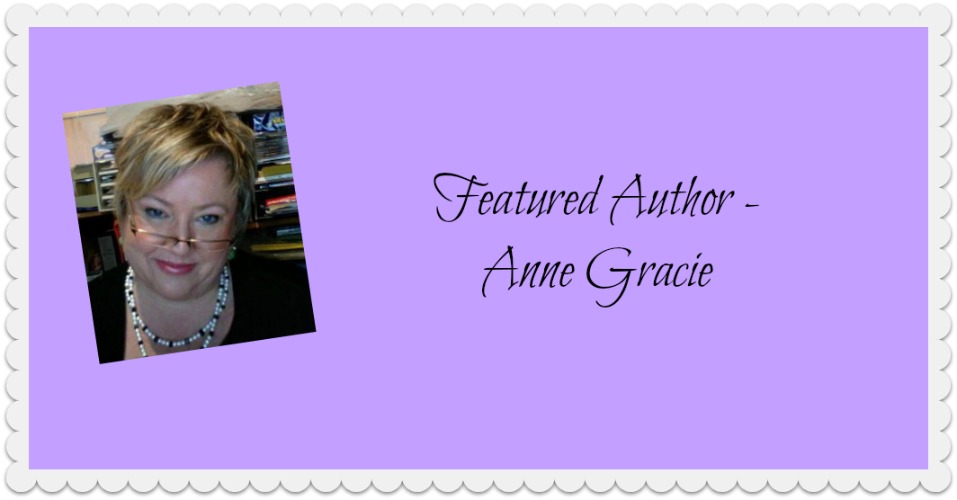 Thank you for stopping by to talk with us today.  I have greatly enjoyed your Chance Sisters series and absolutely love Lady Beatrice.
Thanks so much for inviting me to do this interview. I'm glad you loved Lady Beatrice — I did too.
Your Chance Sisters series was an interesting premise of two sisters and two friends, who were barely surviving on their own in London but decided to stick together no matter what.   Things looked bleak for them until they came upon an old Dowager, who was bedridden and being abused and neglected by her staff.   The girls stepped in under the pretense of being nieces.  Their liveliness breathed new life into Lady Bea and Lady Bea provided them with a home and a chance to meet eligible husbands.
Lady Bea loves to make up stories on the spot and the more embellished, the happier she is.  Is she based off someone you know, or is this something you like to do yourself?
Lady Beatrice is outrageous, I know, and she positively delights in her flights of fancy. She's not malicious though, and her initial "big lie" is as much to tease her very straight-laced nephew as anything else. But she's not based on me or anyone I know. For me, when I'm lucky, some characters just "arrive" on the page and try to take over, and she was one of them. But I do think some old ladies can become a law unto themselves — and Lady Bea certainly does. J
As much as I have enjoyed the other Chance sisters, I have excitedly awaited the story of Daisy.  Daisy was not raised in a genteel home but rather on the streets of London.  Daisy has no interest in finding a husband, and her dream is to become a dressmaker to the rich and fabulous.  Daisy reminds me of Eliza in My Fair Lady but surprisingly she doesn't try to be more polished for her future clients.  What made you choose the feisty Daisy, rather than just making Daisy another properly raised lady?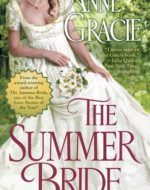 When I was writing that first scene in the first book (Autumn Bride) Daisy was just meant to be a minor character. But from the moment she stepped onto the page she came alive, and she was risking herself and her position to help the other two girls, and I just couldn't let her fade off into the night, alone.
I loved that she had her own plan for her life, and was ambitious for her dressmaking business. And she hates lies and fakery, so she's not going to pretend to be French or try to make herself over as a "lady". She's good at what she does and she won't curry favor. As it says in the book:
Daisy had no illusions about herself. She was a little Cockney guttersnipe with a gimpy leg and a foul mouth—though she was working on the swearing, and her grammar. But she loved beautiful clothes and—praise be!— she was good at making them.
She was going to be somebody, and she was going to do it all herself; Daisy Chance, Dressmaker to the Toffs, with a shop and a business all her own. That was her dream, and she was so hungry for it she could almost taste it.
I've always liked characters from a variety of backgrounds. Editors in the past have discouraged me from making non-aristocratic girls into heroines, so I've usually given them a secondary romance, but I loved Daisy from the first, and I wanted her to have her very own happy ending—up front and center stage. And with a gorgeous man.
As you wrap up the story of the Chance sisters, is there any chance we will see a short story where the girls turn the tables and help Lady Bea finds her own suitor from the next book reading club?
I hadn't planned it, but it's a fun idea. Readers have really bonded with Lady Beatrice and I've had quite a few emails from readers asking for a romance for her. She does deserve it, doesn't she?
I've also had a lot of requests for Ash's story — he appeared briefly in the first book, and while I had planned him for Jane, I decided she needed someone a little wilder.
And then there is Marcus, a hero-in-waiting from a previous series. I have hundreds of requests for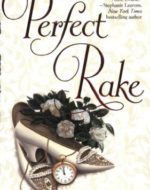 his story. But as always, time is the thing in short supply, and I'm not a fast writer, so I won't promise, but I'll try.
Each of your series are Regency-era historicals.  What drew you to historicals?
Anne: I read all kinds of books growing up, and "historical" was just another exciting and different story world, like Narnia, or Darkover or HarryPotterWorld. Georgette Heyer was a huge favorite of mine and I've been reading and rereading her books since I was eleven. Her storytelling is wonderful and her characters leap off the page. As well, I adore the humor in her books. So when I started seriously writing romance, and found that publishers were looking for regency-era novels, it was a natural fit for me.
What do you like to do when you are not writing stories of romance and ball gowns?
I read – it's my main unwinding method. I read much more than I watch TV. I hang out on the phone and on the computer with my writing friends, who live all over the world. I make jewelry —I have a passion for pearls and crystals and natural stones and sea glass, but I also make paper jewelry and fimo beads. I also walk my dog – she gets me out every day, otherwise I might turn into a mad hermit lady. I also write fun little illustrated books for adults learning to read. (Google PRACE PageTurners) I love music and often go to hear live bands with my friends. I love to travel when I get the chance. I ought to work in my garden more, and then there's that thing called housework.
Now that the Chance sisters all have their HEA, have you started your next project?
Yes indeed. I've started a new series about an officer who unexpectedly inherits a title, a fortune and the responsibility for three spirited young female relatives. He's used to handling men, not young women who burst into tears, or flounce from the room, or simply ignore him and go their own sweet way. So he makes a convenient marriage to a woman he thinks will know how to handle the girls. But can he handle her? The first book is called MARRY IN HASTE.
Thank you for stopping by and we are looking forward to reading more of your exciting historicals.
Thanks so much. It's lovely to visit.
I'll give away a copy of either Autumn Bride (the first book in the series) or Summer Bride (the last one) to someone who leaves a comment. And here's a question to kick off the discussion: Do you prefer aristocratic heroes and heroines, or people from more varied backgrounds?
(Giveaway ends Thursday, July 14th.)
[box style="rounded" border="full"]Our winner is…Cecilia. Congratulations.[/box]
---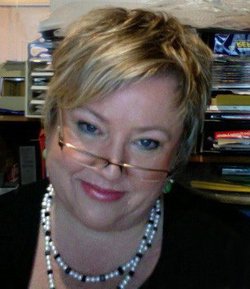 Anne Gracie writes fun, heartwarming regency-era romances for Berkley, USA. She's a national bestselling author in the USA, a five time RITA finalist and her books have won a number of awards, both in the USA and Australia. Her books have been translated into 17 languages. In 2016 she was voted "Favorite Australian Romance Author".
Anne spent her childhood and youth on the move, thanks to her dad's job, which took them around the world. The gypsy life taught her that humor & love are universal languages and that favorite books can take you home, wherever you are. Anne also promotes universal literacy, flings balls for her dog, keeps bees and enjoys reading, music, cooking and her tangled garden.
Visit Anne's website at www.annegracie.com
Facebook : https://www.facebook.com/AnneGracieAuthor
Twitter @AnneGracie
Newsletter: Sign up on www.annegracie.com or via Anne's FB page.
Anne also blogs fortnightly with the Word Wenches; Jo Beverley, Mary Jo Putney, Patricia Rice, Susan Fraser King, Nicola Cornick, Cara Elliot and Joanna Bourne. Visit them at http://wordwenches.typepad.com