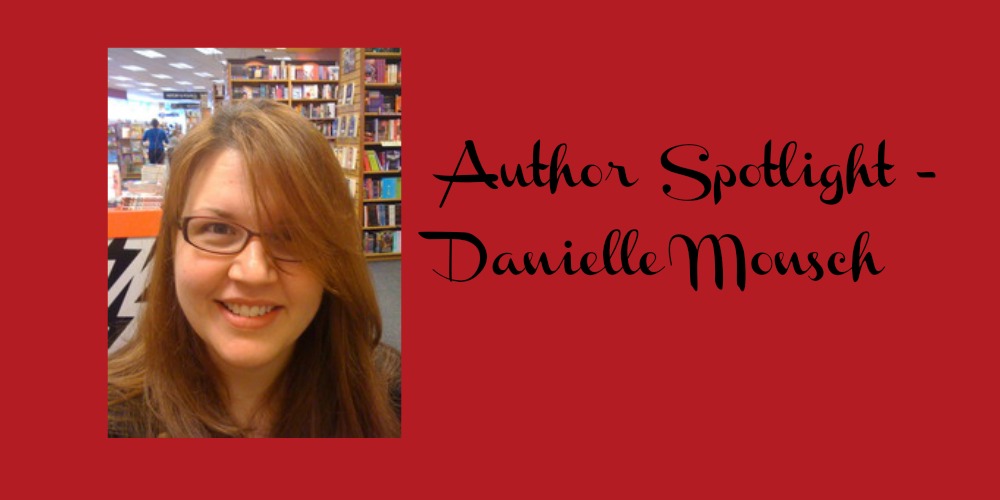 I love the world building in Danielle Monsch's Entwined Realms series. The idea is that a dimension of magic collided and merged into our dimension. This day is termed The Great Collision. It turns both worlds upside down and while there were some humans in the magic realm, we are now facing all types of creatures never before seen, including gargoyles, werewolves, necromancers, mages, zombies, vampires, orcs, elves and many others. The first book begins 26 years after the Great Collision and we have learned to coexist but our heroine lives in a human only city and doesn't realize she is being guarded by a gargoyle who has been sent by the Oracle to protect the little human who will turn his world upside down.
Danielle introduces us to several great characters in this series, including members of the Guild who are the common thread and pop up in all the books and work to protect the humans from some of the scary characters from the magic realm. These stories are exciting, funny, sweet and romantic and sets up a great new world with so much possibility, especially when a vault full of dangerous magical items is broken into and the Guild will need to retrieve them. Her upcoming release will take us back to our original gargoyle hero, Terek and his human love, Larissa.
I had a chance to interview Danielle back in 2014.
She also has a few twisted fairy tales which are quick reads and quite fun. I don't want to talk too much about them since they each have a creative twist to them and I don't want to give it away but her series does include Cinderella, Beauty and the Beast and Sleeping Beauty based stories.
I do harass Danielle by social media and forewarn her of my attempts to kidnap her and lock her in my basement so that she can focus more on providing me with more stories. For example, she recently released a short story in a collection Once Upon a Curse. This introduced us to a new series and new world building and I was hooked but it was just a taste and there won't be anything out until next year. *grrr* Teasing authors must be locked away for our own good.
---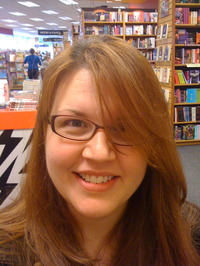 Born to the pothole ridden streets of Pittsburgh, PA, USA Today Bestselling author Danielle Monsch started writing in a time long ago, a time when there were not enough vampire stories to read and she had to write her own to fill the void. Yes, such a time of darkness did indeed exist.
Danielle writes stories full of fantastical goodness and plenty of action, but always with lots of romance (and a bit of woo-hoo!) mixed in. Vampires and Werewolves and Demons and Angels, Sword & Sorcery, Fairy Tales, Updated Mythologies and the like – if it's out of the ordinary, it's fair game for her stories.
When not writing, Danielle reads comic books and watches cartoons (though she says she reads manga and watches anime, because saying it in a different language makes all the difference.) She listens to music, plays D&D, follows XKCD, watches movies with the Rifftrax on, and is mom to two amazing little girls and wife to her favorite guy in the world.
You can find Dani at www.DanielleMonsch.com, www.facebook.com/DanielleMonschAuthor, www.twitter.com/Danielle_Monsch, and can email her at Dani@DanielleMonsch.com
See more books by Danielle Monsch.