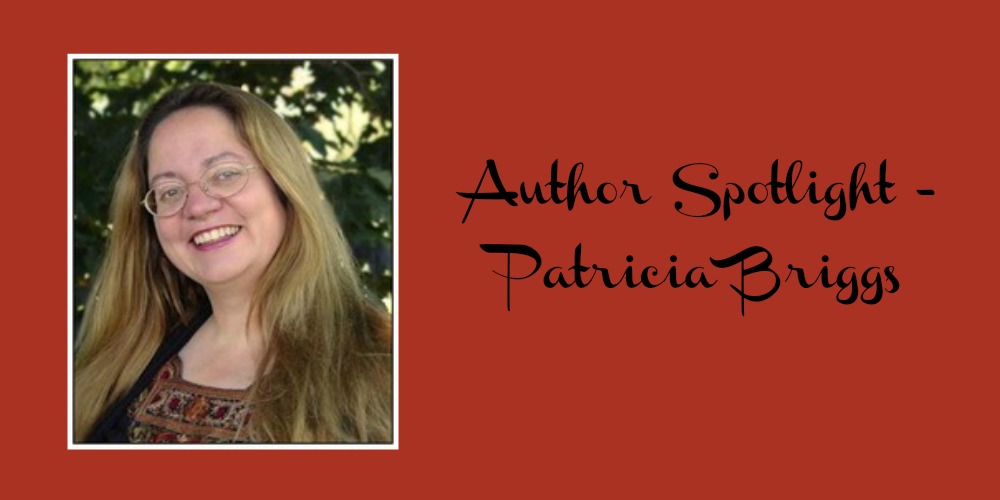 I was introduced to the world of Mercy Thompson a few years ago and devoured this series by audiobook.  Narrator Lorelei King is wonderful and she brought these characters to life for me.
Mercy Thompson is an Urban Fantasy series which takes its characters to a darker place.   All the paranormals here are scary, dangerous and the stuff of nightmares.
Vampires live in groups and keep humans volunteers as blood sources.  The humans are referred to as sheep, and it is up to the individual vampire how well they are kept.   Not all vampires keep sheep and those who don't have no qualms about glamouring victims and just taking their blood and forcing a bond with them so they can take blood whenever they want.
Even worse than any vampire are the Fae.  Patricia Briggs appears to take her fae from very old legends.  Legends that make the Grimm Brothers stories seem like lighthearted bedtime reading.  While the vampires feast on human blood, there are those fae no one wants to talk about that will prey on human flesh, and many of those enjoy the flesh and fear of children.  The Grey Lords who rule the fae try to keep control over those, but from the stories, they don't do a great job of it.
That leaves the werewolves as the nicest group of paranormals in this series, but like wolves they can be vicious in their need to find their place in the werewolf hierarchy.   Mercy's husband, Adam Hauptmann, is the Alpha of the Columbia River Basin pack, and Adam fights hard to protect his pack and the people of his city, but no matter how loyal his pack is, if Adam is injured, there is always another werewolf ready to take advantage of that weakness and issue a challenge for leadership which includes a fight to the death.
Mercy herself is on the fringe of this paranormal community and an entity all her own.  Mercy is a coyote shifter and can commune with the death.  Mercy might not be a werewolf, but her mother sent her to the Merok (the leader of all the werewolves) to be raised since Mercy's mother is full human and didn't know what to do for her daughter.  Since Mercy is not a werewolf that means that she does not the healing ability like a werewolf.  Living in a paranormal world with no healing ability, leave Mercy at a disadvantage.  Patricia Briggs puts Mercy through a lot in her own series.  As the star, you would think she would be safe, but she has been raped, she has been attacked several times by vampires, and she has been near death many, many times.   It is this lack of safety for even our main characters that makes the Mercy Thompson series such a tension-filled read.   Mercy might make it to the end of the book, but it doesn't mean she will get there unscathed.
A spin-off series to the Mercy Thompson and another favorite of mine is the Alpha & Omega series which features Charles Cornick, the son of the Merok, and the only born werewolf.  Werewolf female can't carry young to term but Charles's mother was the daughter of a shamen and had her own magic which she used to keep her from shifting during her pregnancy.  Fighting the shift each month took it's toll but it was a sacrifice she was willing to make.  As the only born shifter, Charles has the ability to shift instantly into his wolf form, instead of the usual 15 minute change.  Charles meets Anna, who is a rare Omega werewolf.  Omega's are like a Native American shamen, someone who is outside the pecking order of the pack, and has the ability to calm even the angriest werewolf just by being in their presence.  Anna was attacked and changed against her will by an Alpha werewolf who wanted to keep his insane wife calm and who didn't want anyone to know that she was losing her mind.   While Omega's might be rare and precious, Anna was  being abused and sexually assaulted by the pack to keep her submissive.  Charles was sent to investigate the Alpha and his pack and Charles's inner wolf almost immediately chose Anna has a mate.   I think I love Charles and Anna even more than Mercy Thompson.  Charles is very stoic and Anna has been able to humanize him while Charles's strength and stability has allowed Anna to heal and grow stronger.  They make a wonderful team.
While Alpha & Omega is a spin-off of the Mercy Thompson series, they are taking place in the same world and things that happen in Alpha & Omega have an effect on Mercy Thompson's world and to read and understand the series, you really should follow the reading order which blends the two series.
Sadly, while the next Mercy Thompson book is due out in March 2017, the next Alpha & Omega is not scheduled to be released until March 2018.
If you like your Urban Fantasy with a darker edge,  put Mercy Thompson and Alpha & Omega on your reading list.
---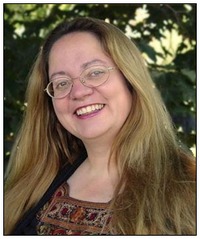 Patricia Briggs was born in Butte, Montana to a children's librarian who passed on to her kids a love of reading and books. Patricia grew up reading fairy tales and books about horses, and later developed an interest in folklore and history. When she decided to write a book of her own, a fantasy book seemed a natural choice. Patricia graduated from Montana State University with degrees in history and German and she worked for a while as a substitute teacher. Currently, she lives in Montana with her husband, children and six horses and writes full-time, much to the delight of her fans.
More books by Patricia Briggs: