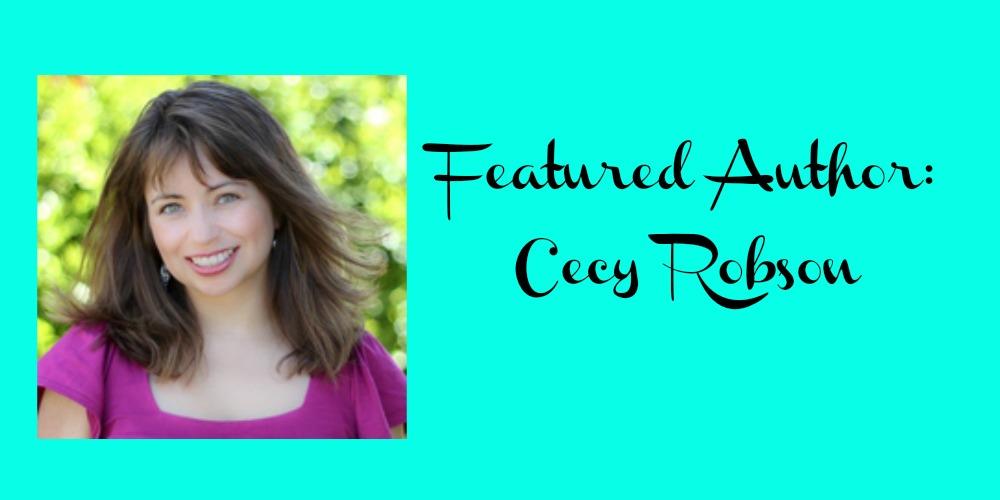 Cecy Robson is the only author that I continue to read even knowing that she will have me in tears before I finish. I read for escapism so I hate to cry over books, but Cecy's writing keeps drawing me in even when I know she's going to break my heart.
She has been successful with both her paranormal and her contemporary series. She has something for everyone but all her books should come with a pack of tissues attached.
---
Welcome, Cecy. Thank you for much for talking with us today.
Of course. It's my honor to be here!
We have so much to talk about. I loved your Weird Girls Urban Fantasy series, but you have branched out since you released Sealed with a Curse in 2012. You have so many novels and series out there, paranormal and now contemporary.
I guess my first question would be why do you like to make me cry?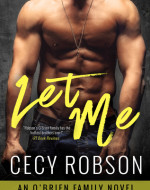 Ha. Sorry, I suppose I shouldn't be laughing. I think the easiest way to answer your question is to say that I'm crying right along with you. There are method actors who embrace the characters they're portraying and become them. If there's such a thing as a method writer, I'm her. I experience every emotion my characters do, based on what makes sense for the character and the scene. I then do my best to translate those feelings into words and onto the page.
Your latest release, Inseverable, which is the first in your Carolina Beach series, was the perfect beach read with a fun, flirty character of Trinity. Even grumpy Callahan couldn't resist her upbeat personality. Did you write this as a more light-hearted romance than your Shattered Past series or was I simply so sure of Trinity and Callahan that you didn't leave me sobbing in the corner?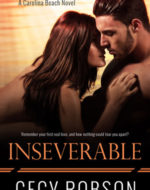 Wow. Based on your first question, I'm almost disappointed I didn't leave you sobbing in the corner. I think out of all my characters, Trinity is naturally more fun. As a result the feel of the story was lighter. My books end up being what they are based on my characters and what they have to overcome. My SHATTERED PAST series is heavier because of what each character has endured. So the level of emotion, be it humor or heartbreak, rests on each character as I envision them to be.
Your Weird Girls series consists of six novels and 2 novellas, and all except the last book, Of Flame and Promise, were told by oldest sister, Celia's POV. Of Flame and Promise and your next few in this series, including upcoming Of Flame and Light are told by sister, Taran. What prompted you to change POV in the middle of this series?
Originally, I had planned to tell the Weird Girls series solely through Celia's perspective. But the sisters were so well-received, I started being asked by my agent, editor, and fans to write books from the other girls' POVs.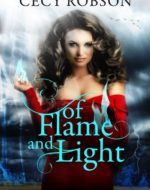 As an aside, before I was contracted, I wrote three short stories with the plan to release them in between novels with the ultimate goal of publishing them in an anthology. One was A Cursed Moon, the other was Of Flame and Promise, and the third told through Emme's POV. All were originally about 10k words. I had to increase Bren's by 15k words and Taran's by 40k. Emme's . . . I'll get back to poor Emme eventually.
As an author have you ever wanted to slap one of your characters upside the head? Because the meet between Declan O'Brien and Melissa Fenske in Once Kissed left me going "You did not just say that?"
Oh, yes. Declan is very slap-worthy. Hot, but definitely deserving of a good slap. Believe it or not, this was intentional—and I don't mean because it added to the tension. Out of all the brothers, Declan is the most successful in the eyes of the professional world. He always had the best grades, graduated at the top of his class in law school, and has the world at his hands for the taking. In a lot of ways, he's perfect. As a result, he needed a very imperfect moment.
I've also wanted to slap Liam upside the head a few times—no matter that I'll always love him.
Tell us something you like to do when you are not writing, or with three continuing series and possibly another one in the planning stage, do you just dream about having free time?
I'm too busy to dream about free time. As odd as it sounds, I'm always running so those rare moments I have free time, I have a hard time relaxing. If I can, I read. I also indulge in the occasional pedicure.
Thank you for talking with us. We are looking forward to the upcoming release of Of Flame and Light and for more O'Brien family stories and Carolina Beach stories yet to come.
Thank you so much, it's been my pleasure.
Psst. I've just been offered a three-book contract for a brand new urban fantasy series. The first novel is written and I'll have more details in the coming weeks.
---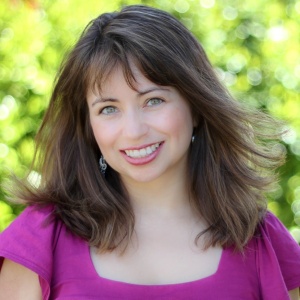 CECY (pronounced Sessy) ROBSON is the new adult and contemporary romance author of the Shattered Past series, the O'Brien Family novels and upcoming Carolina Beach novels, as well as the award-winning author of the Weird Girls urban fantasy romance series. A 2016 double nominated RITA finalist for Once Pure and Once Kissed, Cecy is a recovering Jersey girl living in the South who enjoys carbs way too much, and exercise way too little. Gifted and cursed with an overactive imagination, you can typically find her on her laptop silencing the yappy characters in her head by telling their stories.
Connect with Cecy online at www.cecyrobson.com, twitter.com/cecyrobson orfacebook.com/Cecy.Robson.Author
See more books by Cecy Robson: