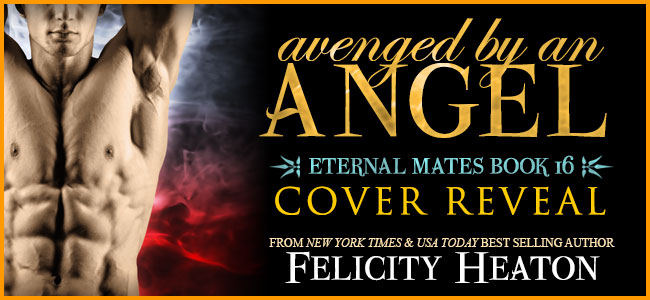 New York Times best-selling paranormal romance author Felicity Heaton is set to release book 16 in her epic Eternal Mates series on August 20th, and today we're getting the first look at the cover of Avenged by an Angel. Delve back into this compulsive and addictive paranormal romance series with not one, but two novels coming in the next two months, plus you can get book one, Kissed by a Dark Prince, for FREE right now at your favourite retailers, and book two and three are on offer at an incredible price.
Check out the cover and discover more about the book, including where you can pre-order to enter an amazing giveaway for a Kindle Fire HD 10!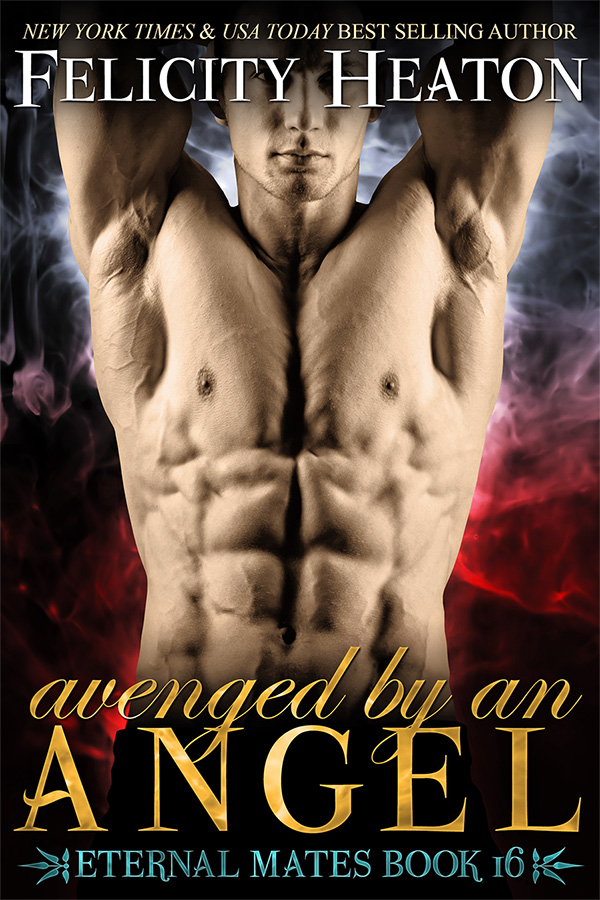 Avenged by an Angel (Eternal Mates Paranormal Romance Series Book 16)
Felicity Heaton
Duty should mean everything to the Fourth Commander of the Echelon angels. It did before he met her. Now, the only demon he wants to slay is the one that haunts the enchanting mortal huntress, and the temptation to hunt him in Hell, a realm that might kill him, is becoming impossible to resist.
Held captive by a dragon shifter in Hell, Emelia survived a torment that changed her in ways she hates. She wants her strength back. Her life back. To do that, she needs closure. To get that, she might have to trust not only a man again, but an immortal.
But when the price of vengeance is the soul of the angel bringing her back to life, will Emelia be willing to pay it?
Due for release on 20th August 2019
Amazon.com | Amazon.co.uk | Amazon.ca | Amazon.com.au
iBooks USA | iBooks UK | iBooks Canada | iBooks Australia | iBooks New Zealand
Barnes and Noble | Kobo Books | Google Play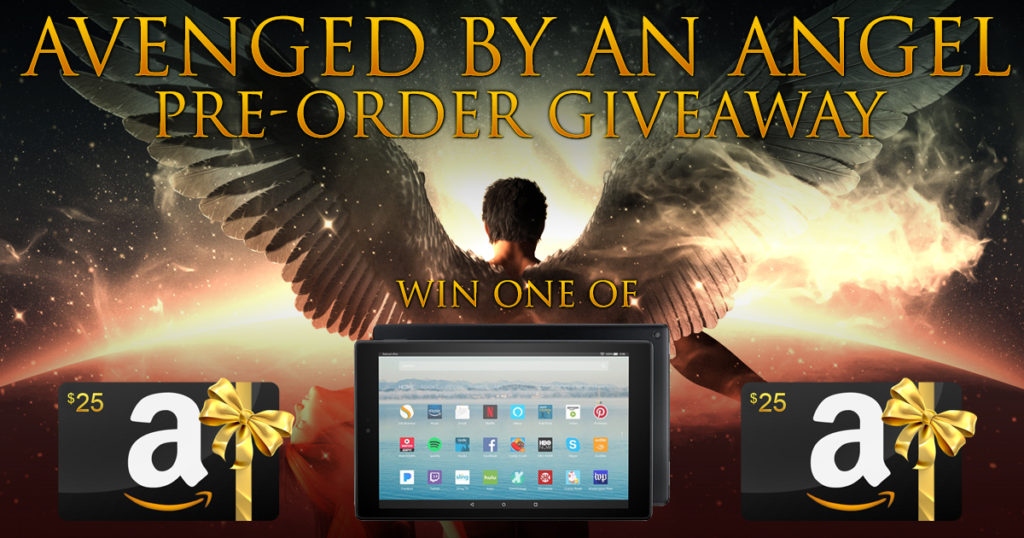 Be sure to enter the amazing pre-order giveaway for your chance to win a Kindle Fire HD 10 or one of two Amazon Gift Cards. The giveaway is international and closes on August 19th.
Enter Now: http://www.felicityheaton.com/preorderabaa/
Book 1: Kissed by a Dark Prince (FREE AT SELECTED RETAILERS!)
Book 2: Claimed by a Demon King (Just 99c right now!)
Book 3: Tempted by a Rogue Prince (Discounted to $2.99 right now!)
Book 4: Hunted by a Jaguar
Book 5: Craved by an Alpha
Book 6: Bitten by a Hellcat
Book 7: Taken by a Dragon
Book 8: Marked by an Assassin
Book 9: Possessed by a Dark Warrior
Book 10: Awakened by a Demoness
Book 11: Haunted by the King of Death
Book 12: Turned by a Tiger
Book 13: Tamed by a Tiger
Book 14: Treasured by a Tiger
Book 15: Unchained by a Forbidden Love
Book 16: Avenged by an Angel – Coming August 20th 2019
Book 17: Seduced by a Demon King – Coming September 24th 2019
Felicity Heaton is a New York Times and USA Today international best-selling author writing passionate paranormal romance books. In her books, she creates detailed worlds, twisting plots, mind-blowing action, intense emotion and heart-stopping romances with leading men that vary from dark deadly vampires to sexy shape-shifters and wicked werewolves, to sinful angels and hot demons! If you're a fan of paranormal romance authors Lara Adrian, J R Ward, Sherrilyn Kenyon, Gena Showalter and Christine Feehan then you will enjoy her books too.
If you love your angels a little dark and wicked, the best-selling Her Angel series is for you. If you like strong, powerful, and dark vampires then try the Vampires Realm series or any of her stand-alone vampire romance books. If you're looking for vampire romances that are sinful, passionate and erotic then try the best-selling London Vampires series. Seven sexy and sinful Greek god brothers can be your new addiction in the Guardians of Hades series. Or how about four hot alpha shifter brothers in her Cougar Creek Mates series? Or if you prefer huge detailed worlds filled with hot-blooded alpha males in every species, from elves to demons to dragons to shifters and angels, then take a look at the Eternal Mates series.
If you want to know more about Felicity, or want to get in touch, you can find her at the following places:
WEBSITE | BLOG | FACEBOOK | TWITTER | GOODREADS | INSTAGRAM