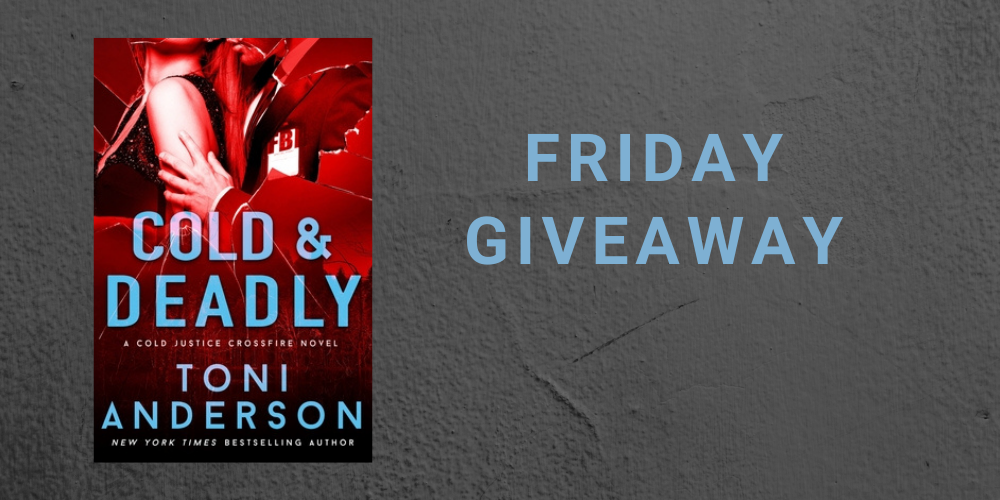 Happy Friday!
For every high there is a low.  Last weekend, I have a lovely four hour lunch with my friend and it was so nice to catch up face to face.
Then this week I had to have a molar pulled.  It had finally stopped hurting but I agreed that it was time to just get it out since it has hurt me on and off few the last few years.   Yes, I was seriously ignoring it but I had no desire to go through what I am going through right now.   It is amazing that your face can be so numb yet still hurt so very, very much. So much that I haven't been able to do much of anything this week and that includes reading, but I still wanted to very quickly post our Friday Giveaway.
I mentioned earlier last week about a new author I found, and I want to share a copy of that story with you so this week I have a Kindle copy of Cold & Deadly up for grabs.
Just leave a comment to be entered in this week's giveaway.
Giveaway is for a U.S. Kindle copy. Giveaway ends Thursday, June 24th.
Hostage Negotiators can talk themselves out of anything—except falling in love.

FBI Supervisory Special Agent Dominic Sheridan is an accomplished expert in the Crisis Negotiation Unit. Practiced, professional, used to dealing with high-stake situations under tense conditions, Dominic is a master at manipulating people. Everyone, that is, but the headstrong rookie agent bent on destroying her fledgling career.

As a child, Ava Kanas put her life on the line when the mob executed her father. Now someone has killed her mentor, the man who inspired her to become an FBI agent—and she's the only one who recognizes it was anything but a tragic accident.

When another agent is murdered and Dominic nearly dies, it becomes obvious a serial killer is targeting the FBI. Together Dominic and Ava search for clues in the investigation, all the while fighting a forbidden attraction that will complicate everything, especially when the predator sets their sights on Ava.