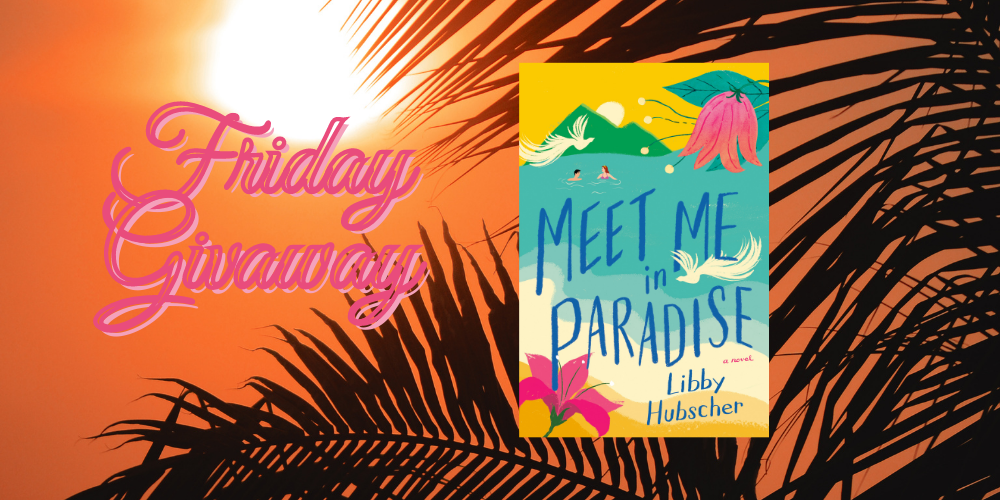 Our winner is…bn100. Congratulations!
Happy Friday!  It's going to be a beautiful weekend and I have a playdate scheduled!!!   
I haven't seen most of my friends in a year and I finally have a lunch date with one of my best friends.   Obviously, we have so much to catch up on.  Texting keeps you up to date but doesn't have the same therapeutic feeling as gabbing over food and drinks.  It is going to be awesome!
We haven't had any luck trying to book a vacation rental this year as we emerged from our cave too late and everyone else sick of being stuck inside during quarantine already grabbed them up, but hopefully one of you is in  need of a good beach read.  Meet Me in Paradise is filled with both romantic love and sisterly love and if you are going to fall in love, why not do it in a tropical paradise?
This giveaway is for an actual paperback copy and is open to U.S. residents only.  Giveaway ends Thursday, June 17th.
Ever since her journalist mother died on assignment, Marin has played it safe, refusing to set foot outside the state of Tennessee. Her wild-child younger sister, Sadie, has trotted the globe as a photographer, living off of art and adrenaline.

When Sadie returns from a tough assignment abroad and looks a little worse for wear, Marin reluctantly agrees to a sisters' spa weekend on the tropical island of Saba. But her lifelong fear of travel is affirmed when Sadie misses the flight, Marin's luggage gets mixed up with another passenger's, and an episode of turbulence sends her hurtling into the lap of Lucas Tsai, the handsome stranger who stole her sister's seat.

For the first time in a long time, Marin has to step outside of her comfort zone as she explores the island with Lucas and learns what she's been missing out on. With each breathtaking new experience, Marin gets closer to her real self, the man she's falling for, and the heart-wrenching truth about why she's there in the first place.