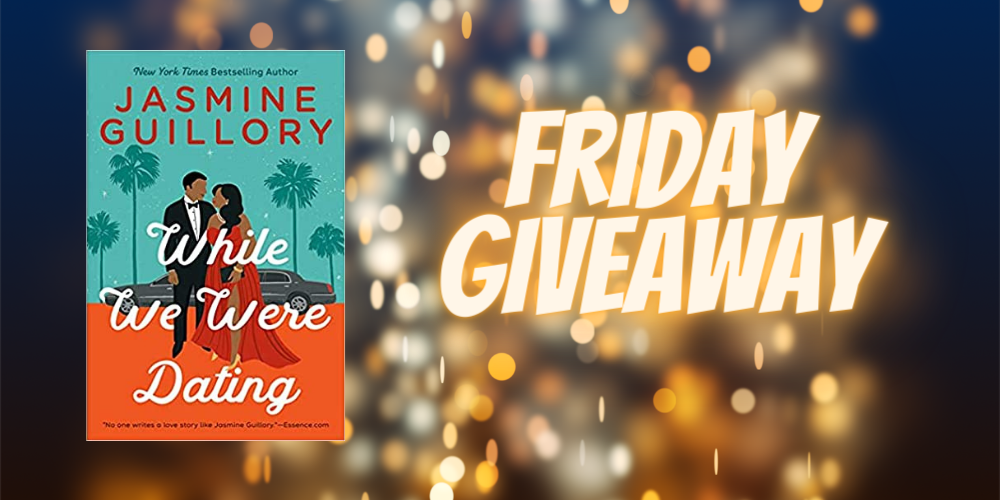 Our winner is Mary Jo. Congratulations.
Happy Friday!
Some updates. I believe I removed all the porn links which had been added into my blog posts. It turns out there were only four posts affected, all from between 2014 and 2016. I probably increased my security at that point. Just in case, I increased it again and almost succeeded in locking myself out so I think we're good. Going forward, please be aware that I am not going to put any links to porn sites or phone sex or anything similar in any of my posts. The only links you should find are links to book purchases, author websites or other book promotional giveaways. If you want "visual aids" for the romantic scenes you are reading, you will have to go search for them yourself. 🙂
Last week my husband had emergency surgery and while it was life threatening, he is now home and recovering so thankfully we can get back to the mundane dramas in life such as who left dishes in the sink and who keeps ordering crap from Amazon.
This week's giveaway has been getting great reviews. It is the latest Jasmine Guillory novel in The Wedding Date series.
This giveaway is for a paperback copy so it is open to U.S. residents only.
Just leave a comment to be entered. Giveaway ends Thursday, July 29th.
Two people realize that it's no longer an act when they veer off-script in this sizzling romantic comedy by New York Times bestselling author Jasmine Guillory.

Ben Stephens has never bothered with serious relationships. He has plenty of casual dates to keep him busy, family drama he's trying to ignore and his advertising job to focus on. When Ben lands a huge ad campaign featuring movie star Anna Gardiner, however, it's hard to keep it purely professional. Anna is not just gorgeous and sexy, she's also down to earth and considerate, and he can't help flirting a little…

Anna Gardiner is on a mission: to make herself a household name, and this ad campaign will be a great distraction while she waits to hear if she's booked her next movie. However, she didn't expect Ben Stephens to be her biggest distraction. She knows mixing business with pleasure never works out, but why not indulge in a harmless flirtation?

But their lighthearted banter takes a turn for the serious when Ben helps Anna in a family emergency, and they reveal truths about themselves to each other, truths they've barely shared with those closest to them.

When the opportunity comes to turn their real-life fling into something more for the Hollywood spotlight, will Ben be content to play the background role in Anna's life and leave when the cameras stop rolling? Or could he be the leading man she needs to craft their own Hollywood ending?