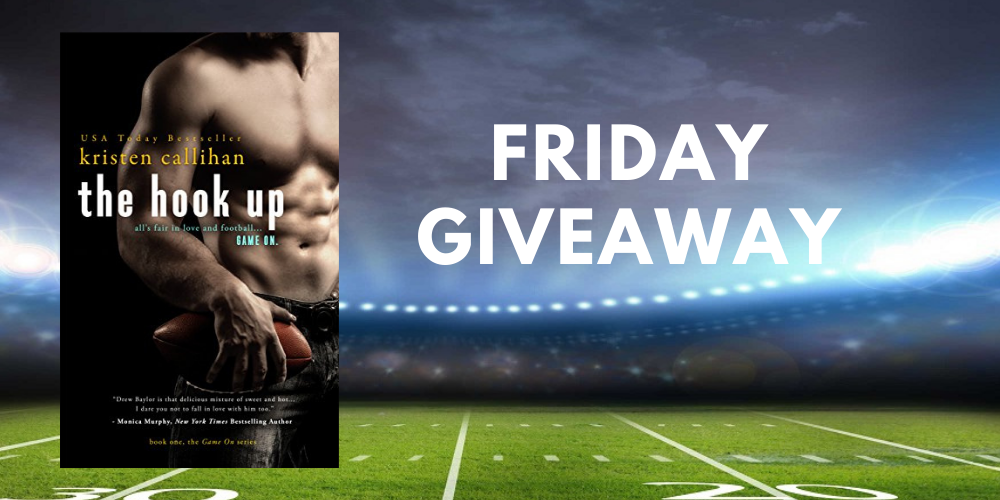 Our winner is…Joanne B. Congratulations.
Happy Friday!
We are off to college once again.   Half her bedroom is packed up and we are hitting the road shortly to dump it all in her tiny dorm room.   I feel bad as today is also her birthday and it's like "Happy Birthday! Now, get out." 🙁  But she will probably have more fun reconnecting with her friends today than boring dinner with family.
Since we are off to college, I thought a good college themed story was appropriate this week.  I really enjoyed The Hook Up by Kristen Callihan.  As a Mom, I don't want to think about that part of college but let's pretend these things only happen in literature.  Right?
…And we're off. Have a lovely, story-filled week, everyone!
Like always, just leave a comment to be entered. This giveaway is for a U.S. Kindle copy. Giveaway ends Thursday, August 26th.
The rules: no kissing on the mouth, no staying the night, no telling anyone, and above all… No falling in love

Anna Jones just wants to finish college and figure out her life. Falling for star quarterback Drew Baylor is certainly not on her to do list. Confident and charming, he lives in the limelight and is way too gorgeous for his own good. If only she could ignore his heated stares and stop thinking about doing hot and dirty things with him. Easy, right?

Too bad he's committed to making her break every rule…

Football has been good to Drew. It's given him recognition, two National Championships, and the Heisman. But what he really craves is sexy yet prickly Anna Jones. Her cutting humor and blatant disregard for his fame turns him on like nothing else. But there's one problem: she's shut him down. Completely.

That is until a chance encounter leads to the hottest sex of their lives, along with the possibility of something great. Unfortunately, Anna wants it to remain a hook up. Now it's up to Drew to tempt her with more: more sex, more satisfaction, more time with him. Until she's truly hooked. It's a good thing Drew knows all about winning.

All's fair in love and football…Game on