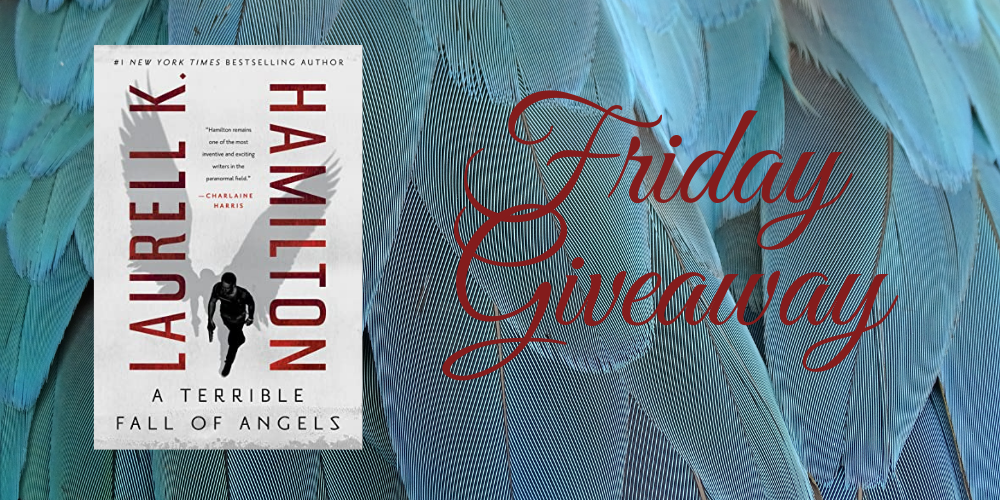 Our winner is…Antara. Congratulations
Oh, Thank God it's Friday!
I am so pumped for the weekend.  It has been so stressful recently and I just need to pick up a good book and live someone else's stress for awhile.  Am I right?  Worrying about whether the bad warlock is going to get to the magical doohickey first, is just so much easier to worry about than regular day to day drama.
Since, I am sad to say, the summer is winding down, it is time to start hoarding some of those more meaty stories for when you are stuck in the house during the colder months.  This week we have a good one for sitting by the fire with a glass of hot chocolate or a nice bottle…I mean, glass of wine.
This is filled with interesting world building and thought-provoking ideas on the various religions and concepts of good and evil.  You will definitely want to set some time aside to sink into this one.
Our giveaway is for a hardcover copy so it is open to U.S. residents only.  Giveaway ends Thursday, August 19th.
Just leave a comment to be entered.
Angels walk among us, but so do other unearthly beings in this brand new series by #1 New York Times Bestselling author Laurell K. Hamilton.

Meet Detective Zaniel Havelock, a man with the special ability to communicate directly with angels. A former trained Angel speaker, he devoted his life to serving both the celestial beings and his fellow humans with his gift, but a terrible betrayal compelled him to leave that life behind. Now he's a cop who is still working on the side of angels. But where there are angels, there are also demons. There's no question that there's evil at work when he's called in to examine the murder scene of a college student—but is it just the evil that one human being can do to another, or is it something more? When demonic possession is a possibility, even angelic protection can only go so far. The race is on to stop a killer before he finds his next victim, as Zaniel is forced to confront his own very personal demons, and the past he never truly left behind.