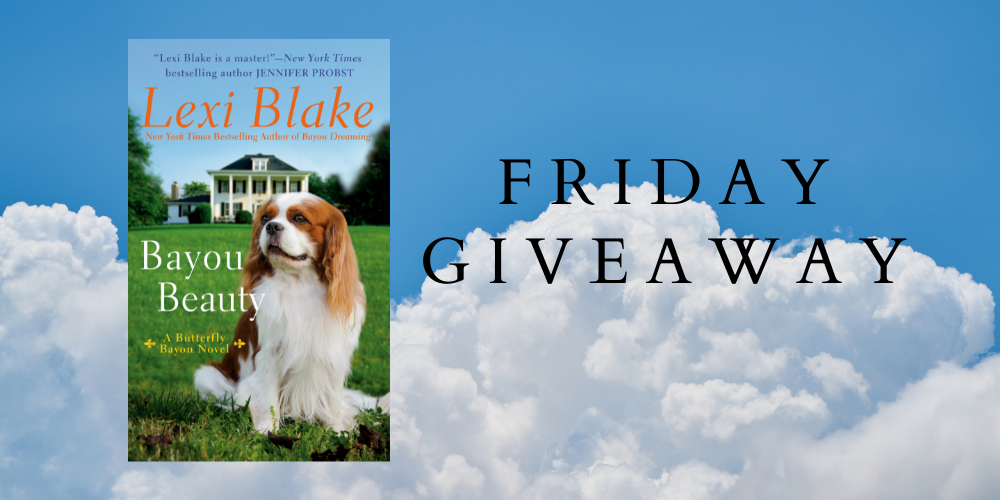 Our winner is Dana. Congratulations.
Happy Friday!  Or maybe it's just a really happy Friday for me.  I have the day off (Thank you God!) and I am off to grab my kid from college.   We are then headed to the beach!  In October?  Yes, in October.   I don't care if I have to sit on the beach  in a sweatshirt with a blanket.  I will be on the beach!
That makes this a quick giveaway before I run out the door.   This week's giveaway is for a paperback copy of the new Lexi Blake small town story, Bayou Beauty.
As always, just leave a comment to be entered.
Giveaway is open to U.S. residents, 18 years and older.  Giveaway ends Thursday, October 14th.
Sylvie Martine was prepared to take Washington D.C. by storm, but she put that dream on hold when her beloved hometown of Papillon, Louisiana, needed her most. Now Sylvie's the mayor of the tiny town on the bayou that holds her heart. But for Sylvie, this can only be a pit stop on the way to bigger and better things. The last thing she needs is an old love to resurface and threaten her goals.

Rene Darois's whole life has been about serving his family–no matter how much it hurts. He's used to sacrificing for his large extended family and the company his grandfather created. But he can't believe the latest demand: he needs to find a wife and quick or he could lose it all. It would be a horrible situation. But he has just the solution: his high school sweetheart. Sylvie is everything he wants in a wife–smart, funny, and caring–and he planned to woo her anyway.

Now he just has to convince Sylvie that their love is worth it all, or he and the bayou will lose her forever