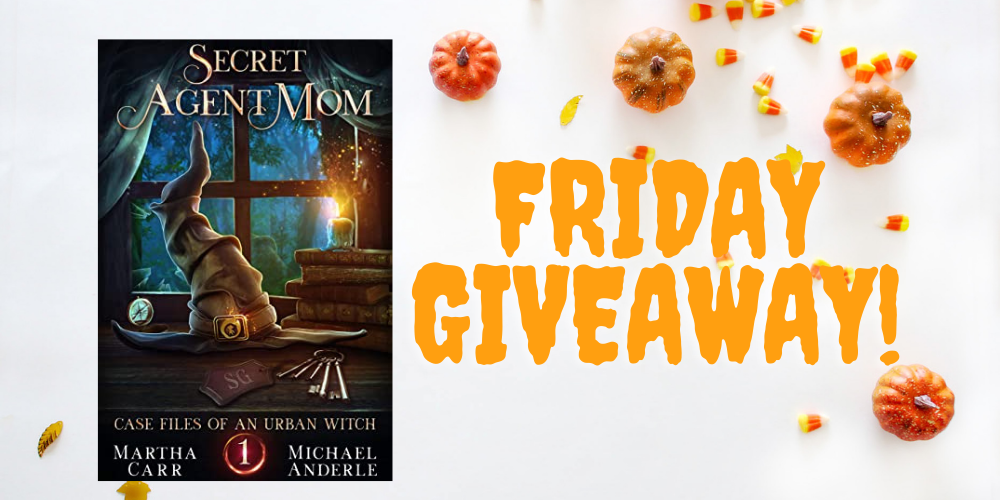 Our winner is…Alexisa. Congratulations.
Happy Trick or Treat Friday! Okay, so I'm a couple days early.
Before we get to our Halloween giveaway, I wanted to share some information. On many of the newsletters that I receive from various authors, they cross-promote each other and offer a free book from one of their group.  I just received the newsletter from Larissa Ione and the October giveaway book is Rebecca Zanetti's Disorderly Conduct, which is the first book of the Anna Albertini series which I have been telling you you need to read.   If you haven't bought a copy yet, this one will come from a company called Bookfunnel.  I have gotten many books from authors through this service and they will email you a copy of the book which you can download onto your computer and then you can email it to your Kindle device, or drag onto your Nook.  I am afraid I don't know how the other eReaders work but I am sure there is some way to get outside books onto it.   Let me again state, this is the OCTOBER giveaway book which means you only have Friday, Saturday and Sunday to claim a copy.  Come November, the link won't work!   I can't imagine that this was my own special personal link and that every newsletter has a separate link but if that is the case, good luck to the fastest click.  That was the end of my public service announcement.  🙂   Back to our giveaway.
I have a few more paperback books to giveaway but I thought we needed a fun Halloweenish selection and magic and witches certainly fit that bill.   I grabbed a copy for myself as well and it has a lot of great reviews on Goodreads.
For this week's giveaway, Which Halloween candy do you not bring into your house because a bucket of them is just too tempting?  What's your favorite?  Right now my kid has me hooked on these caramel apple lollipops.  We each got our own bag since sharing is not an option.  I fear my teeth will fall out before Christmas.
This giveaway is for a U.S. Kindle copy so you need to have the proper eReader.  Giveaway ends Thursday, November 4th.
Lucy Heron is a mom with three kids, and a baker with a happy marriage in sunny Echo Park. She's also Silver Griffins Agent 485.

The suburbs will never be the same.

Fighting supernatural crime from a minivan while keeping the magical world a secret is a fulltime job. Then there's the PTA bake sale and the neighborhood barbecue.

Hard to balance even with a wand.

And now, a monstrous loan shark is spreading his shadowy empire from a hidden kemana. Mix in a tribe of ancient witches and tunnel-dwelling magical misfits.

Turns out, Los Angeles is hiding a lot of secrets just underneath your feet.

Can Lucy put the bad guys behind Trevilsom bars and still get home in time for family dinner? What are her magical kids up to and do they have their own spy network?