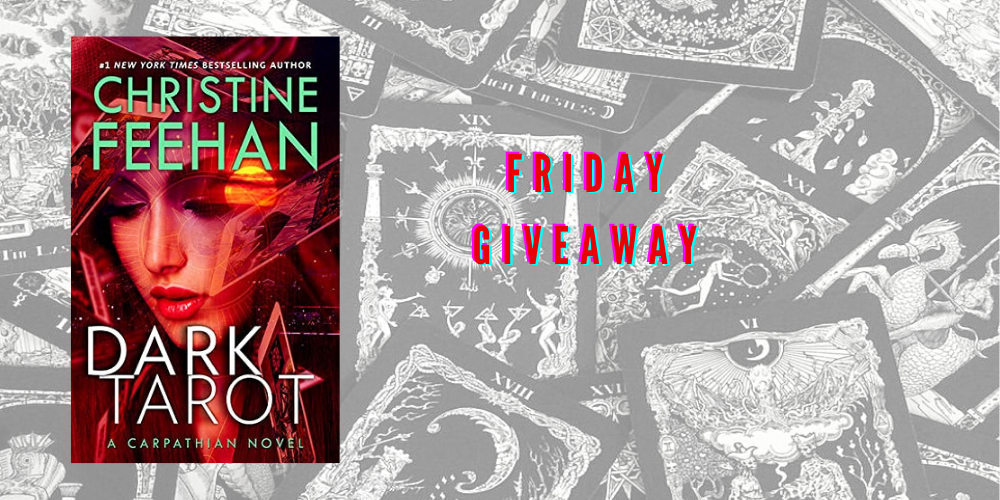 Our winner is…Jamilynn. Congratulations.
Happy Friday!
Is there anything better than getting a giant box of books?  No!     No matter how much I love my ereaders, nothing beats being handed physical books.  Our friends at Berkley have shared some of the newest and upcoming releases with us so we can share them with you.  Awesome!
This week's giveaway is a hardcover copy of Dark Tarot which is book 23 in the Carpathian series.
Just leave a comment to be entered.  This giveaway is open to U.S. residents, 18 years and older.  Giveaway ends Thursday, November 11th.
Sandu Berdardi continues to exist only to protect his people. An ancient Carpathian, his entire long life has been dedicated to honor above all else. He knows his time has passed, especially since he has not been able to find his lifemate — the anchor to keep him sane in a world he no longer understands. But just as he truly starts to give up hope, a voice reaches out to him in the night and his world explodes into color.

Adalasia enters Sandu's mind seamlessly, as if she has been a part of him forever. While she can see the shape of things to come in her deck of cards, her gift is both a blessing and a curse. The true course of Sandu's quest remains unclear, with danger waiting at every turn. She cannot see everything the future holds, but she does know it is a journey they will take together.