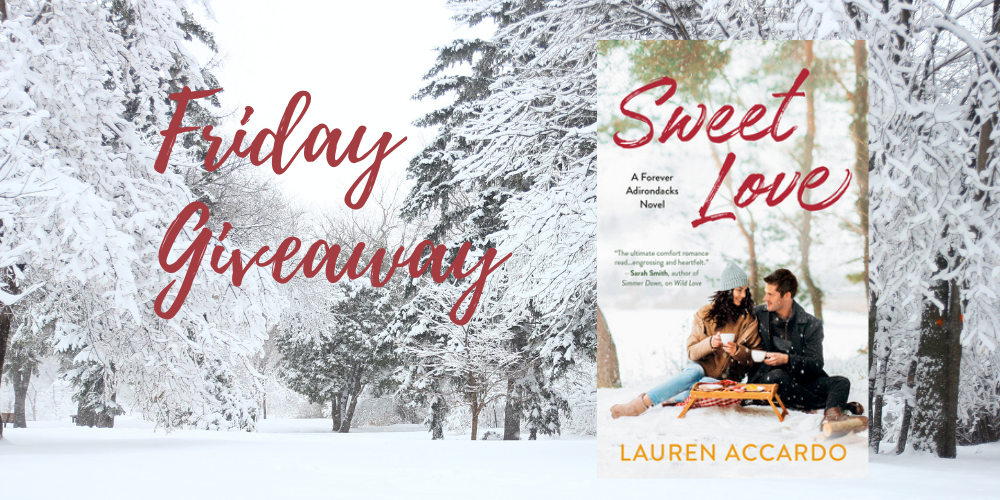 Our winner is…Mary Jo. Congratulations
Here we are again. Friday!
Last week I missed Friday Giveaway. I was busy attending Beach Book Club. I was supposed to just be going for the weekend, but I was invited to come back and join the ladies for the rest of the week. This meant I had to drive home, drive my daughter back to school, drive home again and then return to the beach, but, you know…BEACH!…really was there a question? This worked out especially well since the weekend turned out to be very rainy and windy and we were getting pummeled by the sand. When I returned, I brought some 70+ degrees and sunny skies so I got to enjoy Beach Book Club in my bathing suit. And now it's over for at least a year…(I'm not crying, you're crying.)
Apparently, it is time to focus on the upcoming holidays since I have received several holiday-themed books.  This week we will start with a little pie and coffee and a sweet, small town romance.
Just leave a comment to be entered. Giveaway is open to U.S. residents, 18 years and over.
Giveaway ends Thursday, October 28th.
Falling for your best friend might be a recipe for disaster, but this small-town baker can't help jumping from her pie pan into the fire.

Mila Bailey has always had a special talent for creating unique, show-stopping pies. But until her great-aunt leaves her the entry fee to the Pine Ridge Spring Bake-Off, she's only ever shared them with friends and family. Thrust into the spotlight, Mila is determined to prove to everyone–but mostly herself–that she has what it takes to compete with top-level bakers. There's only one flaw in her plan: The not-so-half-baked feelings she's starting to develop for her best friend, Jared Kirkland.

Jared has always believed in Mila's gifts, but lately he's struggling not to fantasize about sampling more than just the spoon from the batter. No matter how much he tries to tell himself that Mila is not for him–his dreams have always reached beyond Pine Ridge–he can't deny this new spark between them.

Mila embodies Pine Ridge, and Jared wants to break free. How can either of them move on knowing the loves of their lives have been right under their noses all along?