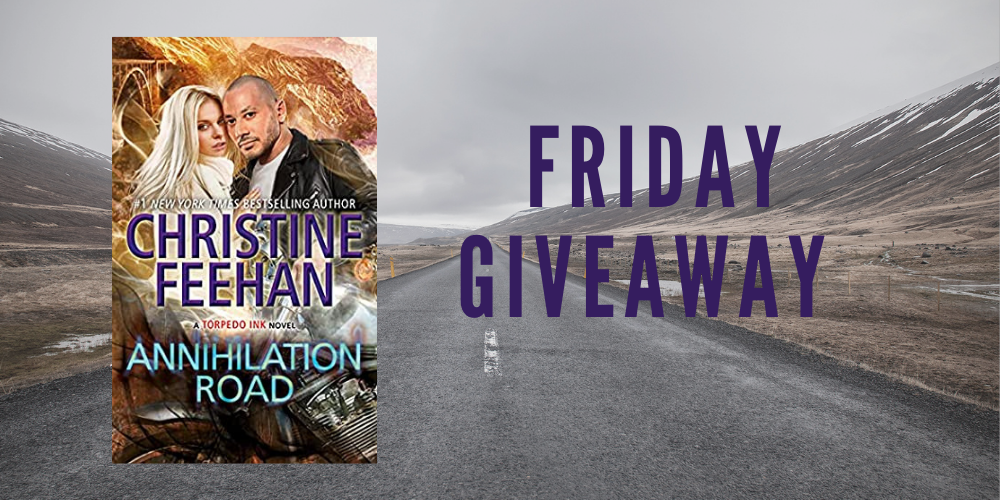 Our winner is…Eva. Congratulations
Happy Friday!
Good news. I finally got mailing envelopes to send out our past Friday Giveaways so I will be dealing with that this weekend. Bad news. I found more porn site links in some old reviews. So I would tell you once again that I would NEVER attach a link to a porn site in my reviews…unless it is food porn because I am still working my way through those cookie recipes. (This weekend will be Sticky Bun cookies and cookies and cream milkshake cookies. Last weekend's turtle cookies were amazing!
We will either be having a blizzard or a dusting this weekend, no one can make up their minds, but I have no plans so that will give me plenty of time for cookies and reading.
Did any of our Immortals After Dark fans get a chance to check out Munro this week? I had to stop my IAD re-read because I have some review books to get to but I will be going back to those soon. Is there anyone else doing a re-read?
Just leave a comment to be entered. Giveaway is open to U.S. residents. Giveaway ends Thursday, February 3rd.
Savin "Savage" Pajari is convinced he's not worth a damn thing. He's not like his brothers. He's a sadistic monster, a killer—a man no woman could truly love. So it completely throws him when a stranger risks her life for his, pushing him out of the way and taking the hit that would have sent him six feet under. If he had any kind of sense, he'd leave her alone, but Savage can't get the woman with a smart mouth and no sense of self-preservation out of his head. With one kiss, he's lost.

Seychelle Dubois has spent her entire life not feeling much of anything, until Savage comes along and sets her whole body on fire. Kissing him was a mistake. Letting him get close would be a catastrophe. He's the most beautiful—and damaged—man she's ever met. He has a way of getting under her skin, and what he's offering is too tempting to resist.

Seychelle knows so little about Savage or the dangerous world of Torpedo Ink, but his darkness draws her like a moth to a flame. Loving him could mean losing herself completely to his needs—needs she doesn't understand but is eager to learn. But what Savage teaches her could destroy her.