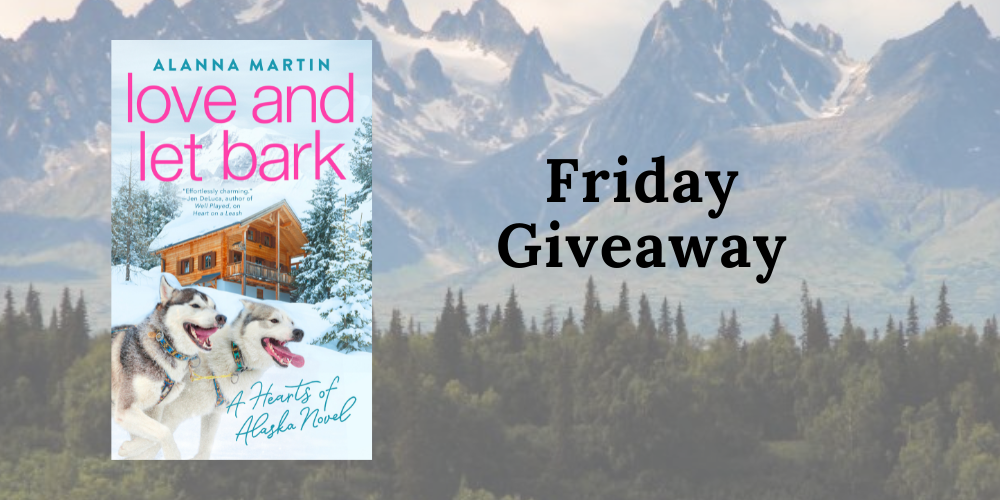 Our winner is…Elizabeth. Congratulations!
Happy First Friday of 2022!
We are still in Alaska for our small town romances this week with book 3 of the Hearts of Alaska series, which is a Romeo and Juliet romance.  When everyone knows everyone else in town, it is easy for the whole town to start picking sides in a family squabble keeping a long term feud going.
We changed the calendar and now  I have suddenly have a flood of new books coming in and I will actually have to chart what I am going to read next.  I am waiting for my copy of Munro by Kresley Cole which should be coming on Monday so I will continue my re-read holding pattern until then, but I just received a copy of the next book in The World of the Others series by Anne Bishop and I am going to have to re-read Lake Silence since  it will continue those characters.  I have the new Dianne Duvall and the next Helen Harper.  I just received  a few other audiobooks and recently grabbed a discount copy of The Warlord by Gene Showalter.  I wanted to give that a try.   Oh, book nerd problems!   If I could just win powerball, then I could stop working and have more time for reading.  That isn't an unreasonable request.  It really isn't.
Stay safe everyone and by that I mean stay home and read.  It is definitely the best time to be an introvert.  🙂
As always, leave a comment to be entered.  This giveaway is for a paperback copy and open to U.S. residents.  Giveaway ends Thursday, January 13th.
It's up to two rescue husky puppies to convince their owners it's never too late for a second leash on love.

When Nate Porter left Helen, Alaska, to become a firefighter with the Forest Service, he claimed it was because he craved adventure. The truth was, he couldn't stand to hang around, pining for a girl the town's century-old feud meant he could never have. But Nate got over Lydia Lipin years ago, or so he thought until he learns that an old rival has come sniffing around. The solution—a trip home with his rescue puppies to prove to himself he completely extinguished that old flame.

Lydia Lipin has always been satisfied being the "good" Lipin daughter—dutiful, practical, and always putting others before herself. But that role begins to chafe as Nate's return ignites old memories. No one in town knew about their secret friendship or those forbidden kisses they stole the summer after graduation. Suddenly, Nate and his puppies are everywhere, and sparks are flying.

When Nate realizes he never got over Lydia, he'll risk everything for a second chance. But Lydia's not a risk-taker, and she has to make a choice—play it safe and pretend their summer fling was just puppy love, or step out of the family shadow and unleash her heart.