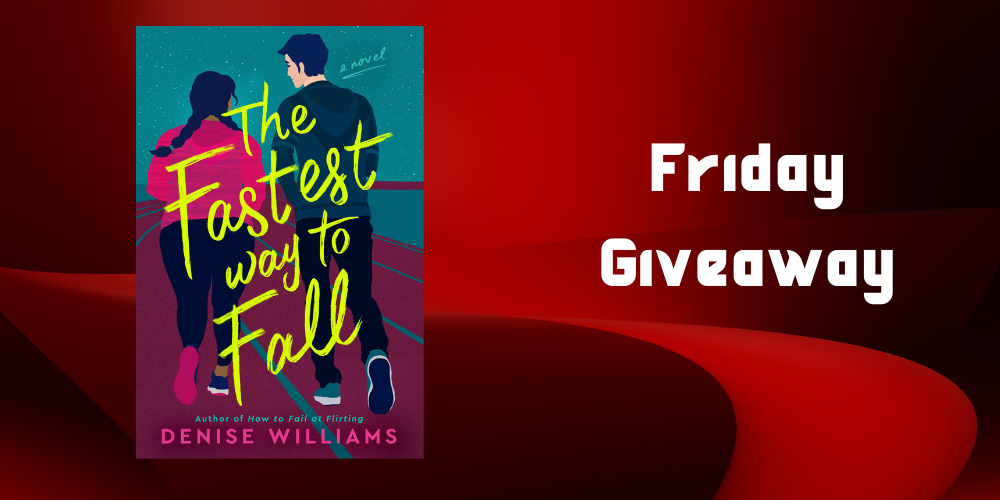 Our winner is…Elizabeth. Congratulations.
Happy Friday!
I am continuing on in my quest for more  copycat Crumbl recipes.   FYI – the Honey Buns were phenomenal.    This weekend I will be trying the Creme Brûlée  and Caramel Cheesecake.  So in light of my sudden desire to  put myself in a sugar coma, I thought it would be a good idea to remind myself of all the hard work I have been doing going to the gym every day.    Aaaand then I am reminding myself that cookies in moderation are fine and maybe I should be cutting down to half batches.  Maybe…
This story has gotten a lot of good reviews.  It's about two people who meet on a exercise app where he is supposed to be coaching her through her new exercise program and how they can't help connecting even though they aren't supposed to…and I think this will  go very well with moderate cookie eating.
Everyone have a lovely weekend!
Just leave a comment to be entered in this week's giveaway.  Open to U.S. residents.  Giveaway ends Friday, February 17th.
Britta didn't plan on falling for her personal trainer, and Wes didn't plan on Britta. Plans change and it's unclear if love, career, or both will meet them at the finish line.

Britta Colby works for a lifestyle website, and when tasked to write about her experience with a hot new body-positive fitness app that includes personal coaching, she knows it's a major opportunity to prove she should write for the site full-time.

As CEO of the FitMe app, Wes Lawson finally has the financial security he grew up without, but despite his success, his floundering love life and complicated family situation leaves him feeling isolated and unfulfilled. He decides to get back to what he loves—coaching. Britta's his first new client and they click immediately.

As weeks pass, she's surprised at how much she enjoys experimenting with her exercise routine. He's surprised at how much he looks forward to talking to her every day. They convince themselves their attraction is harmless, but when they start working out in person, Wes and Britta find it increasingly challenging to deny their chemistry and maintain a professional distance.

Wes isn't supposed to be training clients, much less meeting with them, and Britta's credibility will be sunk if the lifestyle site finds out she's practically dating the fitness coach she's reviewing. Walking away from each other is the smartest thing to do, but running side by side feels like the start of something big.