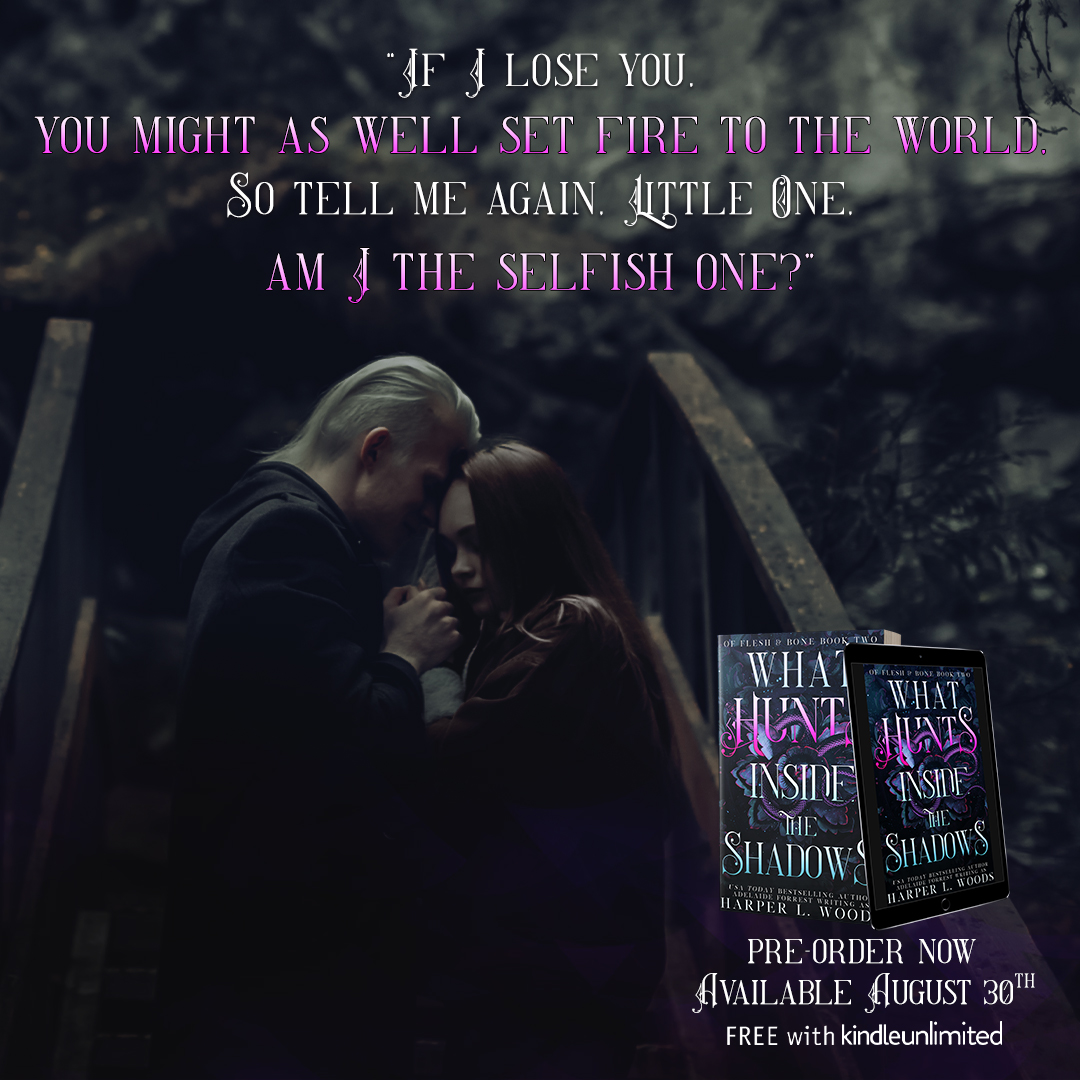 If I lose you, you might as well set fire to the world. 
What Hunts Inside the Shadows, a dark and mesmerizing dark fantasy romance and second anticipated book in the Of Flesh & Bone series from USA Today bestselling author Adelaide Forrest writing as Harper L. Woods, is coming August 30th.
Pre-order your copy today!
Amazon: https://amzn.to/3re082A
Amazon Worldwide: https://mybook.to/huntshadow
Start the series with What Lies Beyond Veil today!
FREE in Kindle Unlimited
Amazon: https://amzn.to/3tEkO5K
Amazon Worldwide: http://mybook.to/BeyondVeil
Add to Goodreads: https://bit.ly/33OU3Ar
The Wild Hunt waits for none…
not even the secrets waiting at the gates of Alfheimr.
Estrella's story continues.