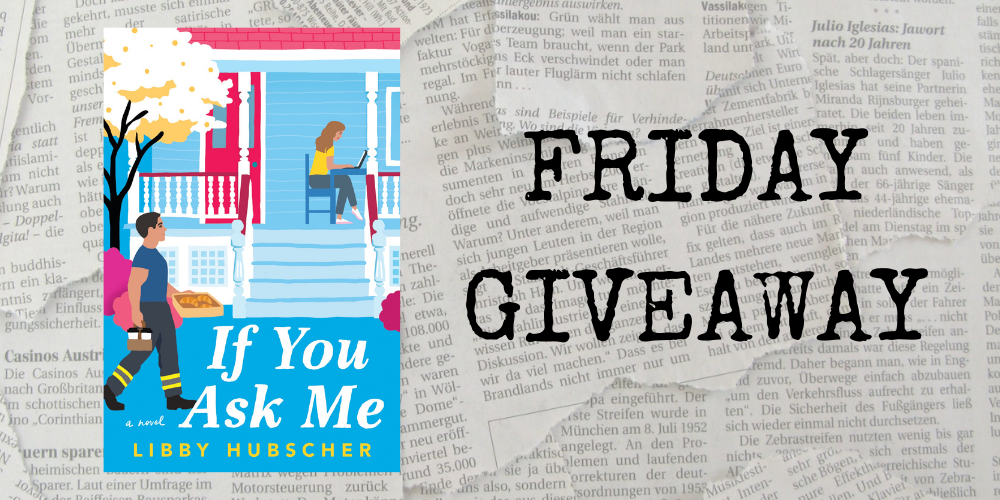 Happy April Fool's Day!
Yes, it is April Fool's Day and I should probably be playing a prank on you…but I won't.   I think my daughter is playing a prank on me.  Since we watched The Batman, my daughter seems to be obsessed with the actor Paul Dano.  She makes me watch a new Paul Dano movie every day, and basically I will conclude that he plays that weird guy in town who, when someone goes missing, you are like, "Oh, yeah.  He did it."    After the last one, I declared that I was out of the Paul Dano fan club but I think she is not plotting ways to sneak more in.
I am really hoping for a rainy weekend.  I know you are thinking that I am looking to read since I am absolutely behind due to the above Paul Dano obsession.  I must admit that since returning to the office full time, my home office has become a dumping ground and could probably qualify for an episode of Hoarders.  Not only is the pile of loose but important papers grown dangerously large, I find myself hating to come in here to do any computer work.   I first need to straighten things  and figure out better organization.  Anyone have any tips?  Besides using clean up time to catch up on my audiobooks.  Yes!
For this week's giveaway, I am dating myself again by using a newspaper background for this Dear Sweetie advice column since I am sure it is all digital but it does look like another fun story about a woman with some bad luck.
I am off to start my weekend of projects which will begin with fixing all of the couch pillows the puppy has decided she no longer likes to see on my couches.    Odd shapes are in this season, right?
Leave a comment to be entered.  Giveaway open to U.S. residents.  Giveaway ends Thursday, April 7th.
When an advice columnist's picture-perfect life implodes, she opts to go rogue in this hilarious, heartwarming romance from the author of Meet Me in Paradise.

Violet Covington pens Dear Sweetie, the most popular advice column in the state of North Carolina. She has an answer for how to politely handle any difficult situation…until she discovers her husband, Sam, has been cheating on her. Furious and out of sensible solutions, Violet leaves her filter at the door and turns to her column to air her own frustrations. The new, brutally honest Dear Sweetie goes viral, sending more shock waves through Violet's life. When she burns Sam's belongings in a front-yard, late-night bonfire, a smoking-hot firefighter named Dez shows up to douse the flames, and an unexpected fling quickly shows potential to become something longer lasting.

A lot of people want to see the old polished Violet return—including her boss, who finds her unpredictability hard to manage, and Sam, who's begging for another chance. But Dez appreciates Violet just the way she is—in fact, he can't get enough of her. The right answers don't come easily when Violet finds herself at her own personal crossroads. But maybe, by getting real, Violet can write her own happy ending.