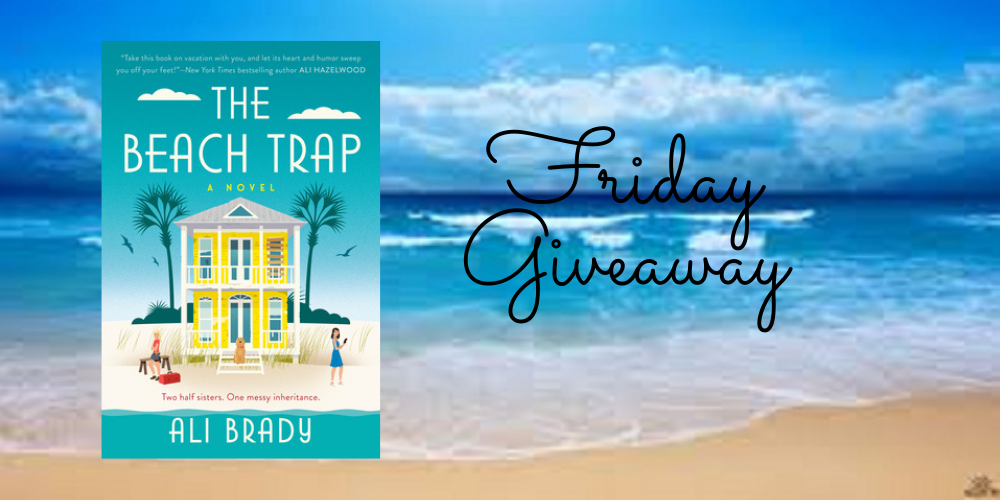 Our winner is…JenM. Congratulations.
Happy Friday!
This week it is all about the beach. Sad story, yesterday I had my car all packed, my beach chair ready, my beach book all picked out, my bag packed with towels, sunscreen, my drinks and snacks, including my grapes all frozen and ready for a day at the beach. Then the forecast changed from 20% chance of showers to 70% chance of showers so, group decision, we called off the trip. Of course, you guessed it, the weather app showed that it never rained down at the NJ shore that afternoon. So I called off my beach trip for nothing! Can I have a tear or two?
I have my eye on the weather for next week and I am jumping on the next beach day. And no, I don't go on the weekends because…well, people. Way too many people. So I am all ready to get extra work done so I can sneak in a day in the sand.
Of course, in honor of my upcoming second chance beach day, we have a beach-themed book up for grabs. This is more a sister story with some romance thrown in for fun.
For this week's giveaway, let us know if it's a yay or nay, did you get any time at the beach this year? (I will also take pool time as an acceptable alternative.)
This giveaway is for a paperback copy that means it is open to U.S. residents only. Giveaway ends Thursday, July 14th.
When twelve-year-olds Kat Steiner and Blake O'Neill meet at Camp Chickawah, they have an instant connection. But everything falls apart when they learn they're not just best friends—they're also half-sisters. Confused and betrayed, their friendship instantly crumbles.

Fifteen years later when their father dies suddenly, Kat and Blake discover he's left them a joint inheritance: the family beach house in Destin, Florida. The two sisters are instantly at odds. Blake, who has recently been demoted from regular nanny to dog nanny, wants to sell the house, while social media influencer Kat is desperate to keep the place where she had so many happy childhood memories.

Kat and Blake reluctantly join forces to renovate the dilapidated house with the understanding that Kat will try to buy Blake out at the end of the summer. The women clash as Blake's renovation plans conflict with Kat's creative vision, and each sister finds herself drawn into a summer romance. As the weeks pass, the two women realize the most difficult project they face this summer will be coming to grips with their shared past, and learning how to become sisters.