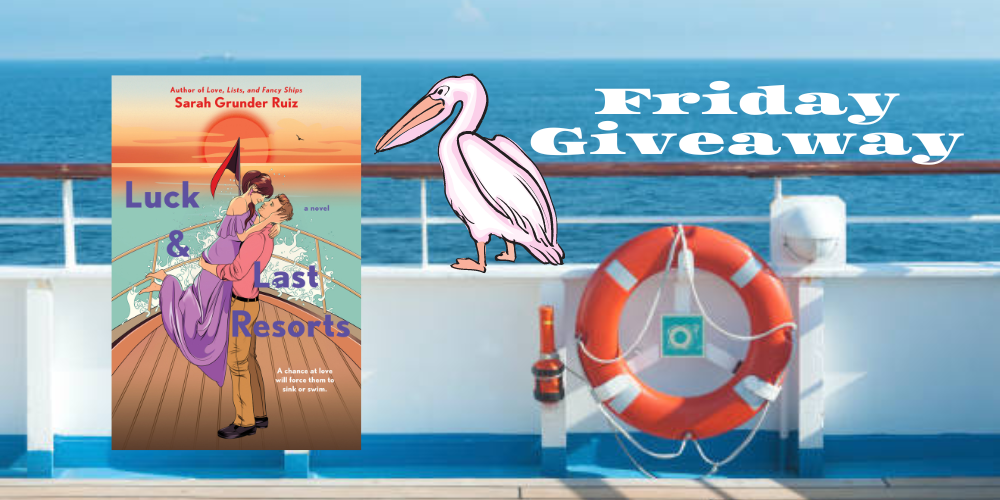 Our winner is.. BN100. Congratulations
Happy Labor Day Weekend!
This is it.  It is the  end of summer.  Boo!!!   Kids go back to school starting on Tuesday.    We went to the beach for vacation and immediately returned to Fall.   Fall has come early here in NY.  All the trees are dropping their leaves early since it was such a dry summer.    I love the colors of Fall but hate all the leaves to clean up.   Trees turning colors are pretty for pictures but I dread cleaning up the mess each year.
I just received another box of books for giveaways.  So many books and only so many Fridays.  This week I have decided  to to squeak out a little more summertime with a cruise story.
Who has done the cruise thing?  I puked my way across the Caribbean.  I do not plan to do that again.
Just leave a comment to be entered.
This giveaway is for a paperback copy and open to U.S. residents only.    Giveaway ends Thursday,  September 8th.
Commitment-phobe Nina Lejeune lives by two rules:
1. Always have fun.
2. Don't rely on anyone but yourself.
The first rule is easy; the second, she's only broken once.

Ten years after fleeing home, Nina is the chief stewardess on the super yacht Serendipity, single by choice, and perfectly content with how life has turned out.

But Nina's ex-coworker and old flame, Irish chef Ollie Dunne, isn't so happy with the status quo. One year after leaving yachting, he's returned as the Serendipity's chef with an ultimatum: if Nina continues to deny she's in love with him by the end of this charter season, he'll go back to Ireland for good.

Nina and Ollie's shared secret from their past threatens to shipwreck not only their relationship, but the entire boat. But as their connection grows amidst chaotic guests and crew drama, could there be smooth sailing in their future?