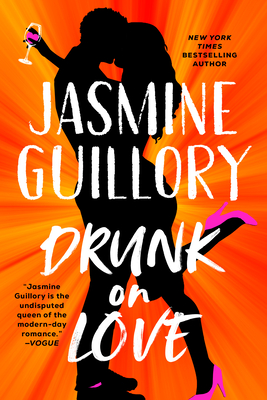 DRUNK ON LOVE by Jasmine Guillory
Berkley Trade Original; September 20, 2022
Elevator pitch: An intoxicating new romance from the New York Times bestselling author who ushered in a renaissance of rom-coms with The Wedding Date (2018) set in Napa Valley with a new cast of characters.
Keep it on your radar: Having set the standard for the modern day rom-com and continuing to hit the bestseller lists with each new novel, Jasmine Guillory is not just a publishing phenom, but also a cultural tastemaker. Beloved by the media, Jasmine has been praised by outlets including NPR, The Washington Post, Elle, and Entertainment Weekly. She is a frequent guest on NBC's Today Show recommending books, has a Reese Witherspoon Book Club pick under her belt, and has written eight novels in just four years.
The story: Margot Noble desperately needs some relief from the stress of running the family winery with her brother. Enter Luke: sexy, charming, and best of all, a stranger. The chemistry between them is undeniable, and Margot is delighted that she lucked into the perfect one-night stand she'll never have to see again. That is, until the winery's newest hire, Luke, walks in the next morning. Margot is determined to keep things purely professional, but when their every interaction reminds her of the attraction still bubbling between them, it proves to be much more challenging than she expects.
Luke Williams had it all, but when he quits his high-salary tech job in Silicon Valley in a blaze of burnout and moves back to Napa to help a friend, he realizes he doesn't want to tell the world–or his mom–why he's now working at a winery. His mom loves bragging about her successful son–how can he admit that the job she's so proud of broke him? Luke has no idea what is next for him, but one thing is certain: he wants more from the incredibly smart and sexy woman he hooked up with–even after he learns she's his new boss. But even if they can find a way to be together that wouldn't be an ethical nightmare, would such a successful woman really want a tech-world dropout?
Set against a lush backdrop of Napa Valley wine country, nothing goes to your head as fast as a taste of love–even if it means changing all your plans.
Get ready for the ultimate book hangover, because nothing will go to your heart faster than a taste of Jasmine Guillory's latest release.
---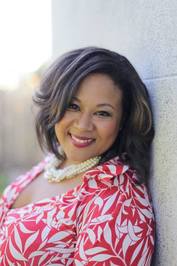 Jasmine Guillory is a graduate of Wellesley College and Stanford Law School. She is a Bay Area native who has towering stacks of books in her living room, a cake recipe for every occasion, and upwards of 50 lipsticks.
Twitter:  https://twitter.com/thebestjasmine
Website:  https://www.jasmineguillory.com/
Sign up for her newsletter:  https://jasmineguillory.substack.com/