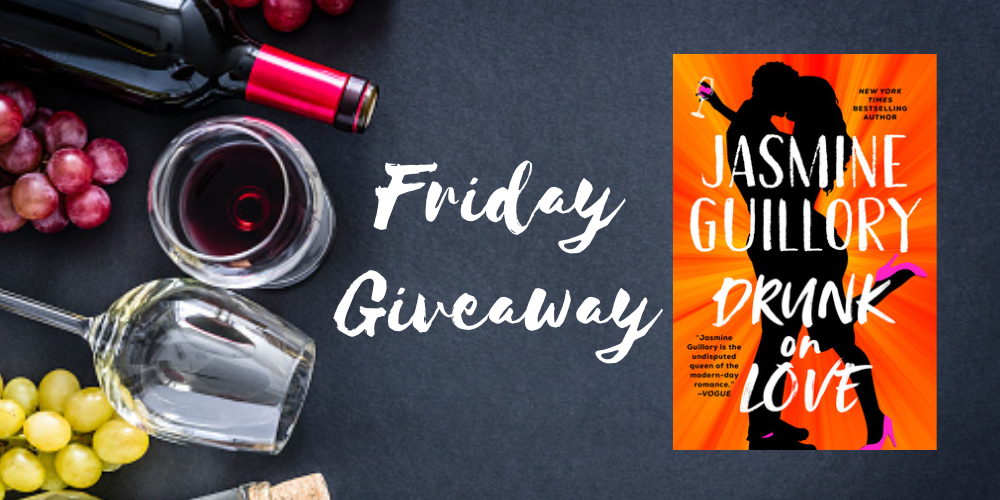 Our winner is…Madeleine. Congratulations.
It's Friday!  And it's officially Fall.
Yes, it's officially Fall so it's time to set aside those cute beach reads and start stocking up on new books to snuggle up in your favorite chair with your blanket and your hot beverage of choice. Yes, Is said it go buy new books.  It's okay.  Tell them, I said it was necessary.
I have my updated list of upcoming Fall books.  What are you excited about in the next few weeks?  I just jumped the line with the new Darynda Jones, Sunshine Vicram book which comes out in December, A Hard Day for a Hangover.  Of course I had to do a quick re-read of the series so it was all fresh.  I love Darynda Jones's humor.  I had that laugh out loud moment where everyone turns and looks at you but it is just too much to explain so you just wave them away so you can go back to the story.
For this week's giveaway, I have a copy of  Drunk of Love which features some great characters.  I can't wait for your to meet them.
This giveaway is for a paperback copy and is open to U.S. residents only.  Giveaway ends Thursday, September 29th.
Just leave a comment to be entered.
Margot Noble needs some relief from the stress of running the family winery with her brother. Enter Luke: sexy, charming, and best of all in the too-small world of Napa, a stranger. The chemistry between them is undeniable, and Margot is delighted that she lucked into the perfect one-night stand she'll never have to see again. That is, until the winery's newest hire, Luke, walks in the next morning. Margot is determined to keep things purely professional, but when their every interaction reminds her of the attraction still bubbling between them, it proves to be much more challenging than she expects.

Luke Williams had it all, but when he quits his high-salary tech job in Silicon Valley in a blaze of burnout and moves back to Napa to help a friend, he realizes he doesn't want to tell the world–or his mom–why he's now working at a winery. His mom loves bragging about her successful son–how can he admit that the job she's so proud of broke him? Luke has no idea what is next for him, but one thing is certain: he wants more from the incredibly smart and sexy woman he hooked up with–even after he learns she's his new boss. But even if they can find a way to be together that wouldn't be an ethical nightmare, would such a successful woman really want a tech-world dropout?

Set against a lush backdrop of Napa Valley wine country, nothing goes to your head as fast as a taste of love–even if it means changing all your plans.