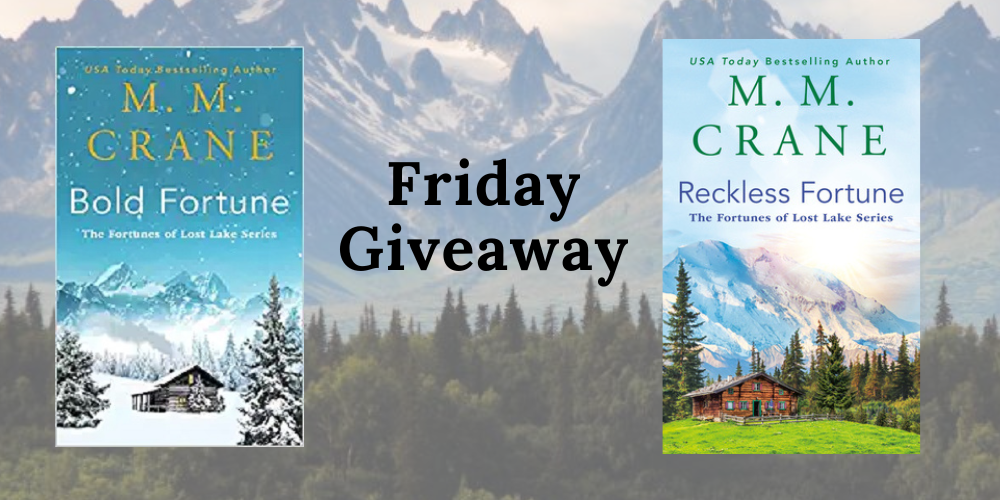 Our winner is…Mary Jo. Congratulations
It's bonus Friday!
We are about to step into the College Open House frenzy. We have four colleges to check out in the next few weeks before the final decisions are made. We are going to be driving all over the state. Deep breaths…check again for teleportation superpower.
As a bonus, I am going to introduce someone to both of my favorite Alaskan transplants, Violet and Autumn. Whoo!!!! I love these women and their can-do attitudes. Maybe you will join me in thinking "I am not moving there, but it is a good story."
I have a Kindle copy of Bold Fortune (Book 1) and a paperback of Reckless Fortune (Book 2) available.
Just leave a comment to be entered.
This giveaway is for U.S. residents only and ends Thursday, October 13th.
BOLD FORTUNE:
Quinn Fortune is the official protector of all the unspoiled beauty in Lost Lake, Alaska, as the head of the community trust. A rugged frontiersman through and through, he doesn't do soft. But he can't help his fascination with the pink-clad professor who shows up in Lost Lake seeking his approval for her cheerful outsider's proposal about land that isn't hers. Still, he agrees to consider it–if she can handle a month of good old-fashioned Alaska living. He's betting she'll head back to the safety of the Lower 48 within the week.

Violet Parrish is a thinker, not a doer, but desperate times call for extraordinary measures–like taking on the Alaskan wilderness. In January. Off the grid. With a mountain man hot enough to melt a glacier. The frozen Alaskan tundra should be no match for Violet's determination, but the sheer immensity of the Last Frontier takes her by surprise–as does her attraction to gruff, impossibly handsome Quinn, and the unexpected heat that burns between them during the freezing Alaska nights…
RECKLESS FORTUNE:
Bowie Fortune has always liked a risky proposition. A bush pilot out in the Last Frontier, flying in and out of places that give most pilots nightmares is what he lives for. That and his off-the-grid home out by Lost Lake, where his family has been living up close with the elements for generations. When his sister dares him to participate in the local version of a mail-order bride contest, he's not interested–but Bowie doesn't back down from a challenge. Even when the challenge turns out to be a woman who makes him want every last thing he knows he shouldn't.

Entering a summer-long publicity stunt in far-off Alaska might seem extreme, but Autumn McCall has always had an indomitable spirit. She took care of her sisters and father after her mother died, and this is more of the same–since she intends to win the contest. Immersing herself in the pioneer lifestyle is one thing, but what she isn't expecting is brooding, sharp-eyed Bowie with his wicked smile. As the sparks fly between them, will they burn each other alive–or learn how to simmer their way to a much bigger prize…together?