We're so excited to share with you an out-of-this-world new release from Dianne Duvall! The Akseli, the fourth novel in the Aldebarian Alliance series, is available at your favorite online retailer October 11th, 2022! Order your copy on Amazon now!
---
Aldebarian Alliance Favorite Quotes
Hello! Thank you for joining us in celebrating the release of THE AKSELI, the fourth stand-alone novel in my new Aldebarian Alliance series. If you like sci-fi or paranormal romance with strong heroes and kick-ass heroines, fun secondary characters, and lots of action, passion, humor, and happily-ever-afters, then I think you'll enjoy Simone and Janwar's story. 
To give you an idea of what you'll find in THE AKSELI (and the other books in the series), I thought I would share some of my favorite Aldebarian Alliance quotes with you:
1
— THE LASARAN —
Lisa drew her hand down over his biceps.
His Adam's apple bobbed, and something she couldn't identify flickered in his eyes.
"I'm sorry," she said, her voice hushed while the alarm continued to blare. "Did I hurt you?"
"No. It's… You're the first person who has touched me—not with intent to harm, but with kindness—in a very long time."
His words broke her heart.
2
— THE LASARAN —
Seth sheathed one of his swords and drew a cell phone from his back pocket. "Chris. It's Seth. … Some of your contacts in the military and intelligence agencies have access to satellite data, correct, including that scrutinized by NORAD? … I want you to put them on alert. Tell them to keep an eye out for anything that may show up in David's vicinity and quash it as soon as it arises if it does." He listened for a moment. "An alien transport vessel just landed in his backyard. … No, I'm not sh*tting you. … That won't be necessary. … Thank you." Pocketing the phone, he glanced at David. "Well, that's a call I never thought I'd have to make."
3
— THE SEGONIAN —
Maarev winked. "I say we let them dock, then hurl Eliana at them and let her kill them all while the rest of us sit back, relax, and eat what's left of the jarumi nuggets."
She laughed. "No way, buddy. Those jarumi nuggets are mine."
The big warrior chuckled. "I notice you didn't object to the killing part."
"Because jarumi nuggets mean more to me than Gathendiens."
4
— THE SEGONIAN —
Reaching across the table, he clasped Eliana's free hand.
She gave it a grateful squeeze. "Not much of a dinner companion, am I? I've barely said a thing all evening."
He smoothed his thumb across her soft skin. "Quiet doesn't trouble me when I'm with you, milessia."
5
— THE SEGONIAN —
"Helmets up," he commanded.
Each man in the larger group donned a helmet, then touched the side of it. A clear window slid down in front, forming a bubble that covered their faces. Hisses sounded as the visors locked with the rest of the helmet.
Dagon met Eliana's gaze. "You, too. We know the Gathendiens aren't going to execute a fair trade. We don't know why they changed their tactics, but they are still hunting you." He touched her back. "I don't want you to be harmed by tengonis or any other gasses they may hurl at us."
"Okay," she replied somberly. "Though I don't think any gas they hurl at me could be more noxious than Maarev's after he eats mamitwa."
The men all laughed.
6
— THE PURVELI —
(A telepathic conversation)
"They offered to sedate you?" Jak'ri asked.
"Yes. I refused," she said. No way am I waking up with some freaky lizard baby in my belly."
He stared at his brother. "What kind of experiments do you think they're performing, Ava?"
"I don't know. But a hell of a lot of alien abduction stories told on Earth seem to revolve around aliens impregnating our women and probing men's butts."
Ziv'ri gaped. "What the srul kind of aliens have been visiting your planet?"
7
— THE PURVELI —
"You're thinking about her breasts now, aren't you?" Ziv'ri asked.
Ava grinned. "Yes, he is," she answered telepathically.
Jak'ri gasped.
"Oh ho!" Ziv'ri crowed on a laugh. "You've made my brother blush, Ava. I haven't seen his face this red since Mother caught him—"
"Do not finish that sentence!" Jak'ri ordered.
8
— THE AKSELI —
The leader smiled. "I'm Janwar, commander of the Tangata. Welcome aboard. Since I'm guessing you're an Earthling, we are your friends."

She snorted. "You're going to have to do better than that. The Gathendiens liked that I'm an Earthling, too, and they were not my friends."

"You mean the dead Gathendiens who litter the ship floating quietly off our bow?"

"That would be them, yes."

"Care to tell me how they died?"

She offered a nonchalant shrug, careful not to wince when it tugged at some of her wounds. "It's a sad tale, I'm afraid. The clumsy bastards kept falling upon my swords."

He laughed heartily over that.
9
— THE AKSELI —
"I'm seeing a lot of alien races," Simone murmured.
 
Janwar nodded. "It's a popular gathering place."
 
"Which ones have the butt fetish?"
 
He cast her a quizzical look over his shoulder. "I don't think my translator got that right. What?"
 
"Which ones are obsessed with asses?"
 
His eyes glinted with amusement. "I believe that would be you."
 
Soval let out a bark of laughter that drew looks.
 
She grinned. "I didn't say I was obsessed with your ass, just that I thought it was very nice."
 
He turned a chuckle into a cough. "Stop making me laugh, vuan it. I'm an amoral pirate, renowned throughout the galaxy for my cold ferocity. When I'm in a place like this, I have to look the part."
 
"So you're saying your ass is fierce?" she quipped. "Now I like it even more."
10
-THE AKSELI-
Janwar glanced at Simone.
A wide smile lit her features as she peered over the chunks of ice that hid them and studied the frigid surface below.
He shook his head as affection welled up within him, dampening some of his worry. "You're enjoying this, aren't you?"
"Absolutely," she answered, her voice full of enthusiasm. "I have now visited an alien planet and an alien moon. I've become an honest-to-goodness space explorer."
He loved this sweet, innocent side of her. If she weren't wearing a helmet, he would smooth a hand over her hair and lean in for a kiss. "What are you thinking?" he asked, curious to know what thoughts tumbled through her sharp mind as she studied the landscape.
"Right now? Part of me is imagining you naked inside that armor."
Surprised, he laughed. Perhaps innocent wasn't the right word.
---
If you'd like to read a fun preview of THE AKSELI, you can find one here: https://dianneduvall.com/the-akseli
Thank you again for joining us. I hope you'll enjoy Simone and Janwar's story!
---
ABOUT THE BOOK
The Akseli
(Aldebarian Alliance #4)
by Dianne Duvall 
Release Date: October 11th, 2022
New York Times bestselling author Dianne Duvall brings readers the next stand-alone novel in a thrilling new sci-fi romance series full of action and humor.
Simone has hunted and slain psychotic vampires night after night for hundreds of years and desperately needs a change. When the leader of the Immortal Guardians offers her an opportunity to guard ten mortal women who are venturing to another planet, she dives right in and finds traveling into space and meeting amazing alien races just as exciting as she'd hoped… until an enemy attacks. Simone saves everyone she can before she's thrust into an escape pod and the ship explodes. Alone, fearing some—if not all—of her friends have been killed, she vows to seek vengeance.
Despite his fierce reputation and propensity for violating the law, Janwar has formed a friendship with strait-laced Prince Taelon of Lasara. When the prince's ship is destroyed, Janwar joins the massive Aldebarian Alliance-wide search and rescue mission and soon locates the Gathendien ship that launched the attack. An odd thing happens, however, as he and his crew stealthily approach it. The lifeforms inside begin to perish, two or three at a time in quick succession. Much to his surprise, someone else has reached the ship first: one of the very Earth women he hoped to rescue.
Fascinatingly fierce, Simone bands together with Janwar and his crew to search for her missing friends and wreak havoc upon those who wish to harm them. She also widens eyes, drops jaws, and sparks laughter and mischief as she banishes the warriors' world-weariness and makes each day seem like a new adventure. The friendship that grows between Janwar and Simone swiftly deepens into love. But the enemy warriors they face are tenacious and boast more weapons in their arsenal than the alliance knows. Can Janwar, Simone, and such a small crew vanquish them?
Aldebarian Alliance Series:
ABOUT THE AUTHOR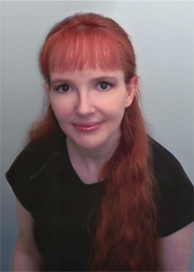 Dianne Duvall is the New York Times and USA Today Bestselling Author of the Immortal Guardians paranormal romance series, the Aldebarian Alliance sci‐fi romance series, and The Gifted Ones medieval and time‐travel romance series.  The Lasaran, the first book in the Aldebarian Alliance Series, was a #1 Audible Mover & Shaker. The Segonian, the second book in the Aldebarian Alliance Series, was a Barnes&Noble Top Indie Favorite. Audible chose Awaken the Darkness as one of the Top 5 Best Paranormal Romance Audiobooks of 2018. Reviewers have called Dianne's books "fast-paced and humorous" (Publishers Weekly), "utterly addictive" (RT Book Reviews), "extraordinary" (Long and Short Reviews), and "wonderfully imaginative" (The Romance Reviews). Dianne's books have twice been nominated for RT Reviewers' Choice Awards. And her audiobooks have been awarded the AudioFile Earphones Award for Excellence.
Dianne's books have all appeared on the New York Times, USA Today, Amazon, Barnes & Noble, Apple Books, and/or Kobo Bestseller lists.  The first book in Dianne's The Gifted Ones series, A Sorceress of His Own, is a prequel of sorts to Darkness Dawns. A USA Today bestseller, A Sorceress of His Own is a medieval romance with paranormal elements that was awarded the AudioFile Earphones Award for Excellence and was an Audie Finalist. The second book in the series, Rendezvous With Yesterday, is a time travel romance that won the GraveTells Readers' Choice Award for Best Historical Romance. |
In addition to writing romance, Dianne has completed a one-act play (comedy) and teamed up with an award-winning screenwriter to write a spec script for a new situation comedy. Several of her poems have also been published in anthologies.
When she isn't writing, Dianne is very active in the independent film industry and has even appeared on-screen, crawling out of a moonlit grave and wielding a machete like some of the psychotic vampires she creates in her books.
For the latest news on upcoming releases, contests, and more, please visit DianneDuvall.com or sign up for her
Newsletter
. You can also find Dianne online . . .
Blog | Facebook | Twitter | YouTube | Pinterest | Goodreads | Book Bub | Instagram | TikTok
TOUR-WIDE GIVEAWAY
To celebrate the release of The Akseli, Dianne Duvall will be giving away a Prize Pack to (2) two separate readers (US only please) AND a $25 Amazon Gift Card to (2) two separate readers! To enter, fill out the Rafflecopter form found in this post. Follow along with the Blog Tour at DianneDuvall.com for more chances to win daily. Good luck!