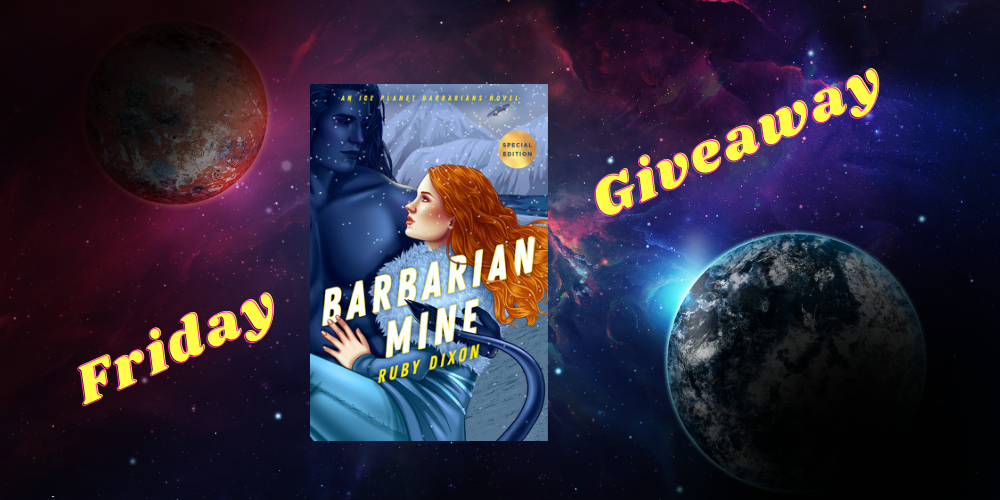 Our winner is…bn100. Congratulations
Happy Friday!
We need to get a bit serious.  In case you haven't heard, there is currently a GoFundMe going for author Grace Draven.  She has recently been diagnosed with cancer.   Not only will the hospital bills be high but she is also the larger breadwinner of the family.  I have attached the GoFundMe link above and a button below if you want to read about her family and the nice things her fellows authors are saying in support of her.  Personally, I enjoy her stories and have re-read some of them more than once.    If you also enjoy her stories and can spare a little something to help out, I am certain that she and her family would greatly appreciate it.
For this week's giveaway, the closest thing I have to Grace Draven's Radiance story, which features two people from completely different races, is the newest Ruby Dixon, Ice Planet Barbarian novel, Barbarian Mine.
I guess an Ice Planet story is also an appropriate choice since we are technically only halfway through winter.  We haven't had any snow yet and I am not crying about it.
Leave a comment to be entered in this week's giveaway.  This is for a paperback copy and open to U.S. residents only.  Giveaway ends Thursday, February 2nd.