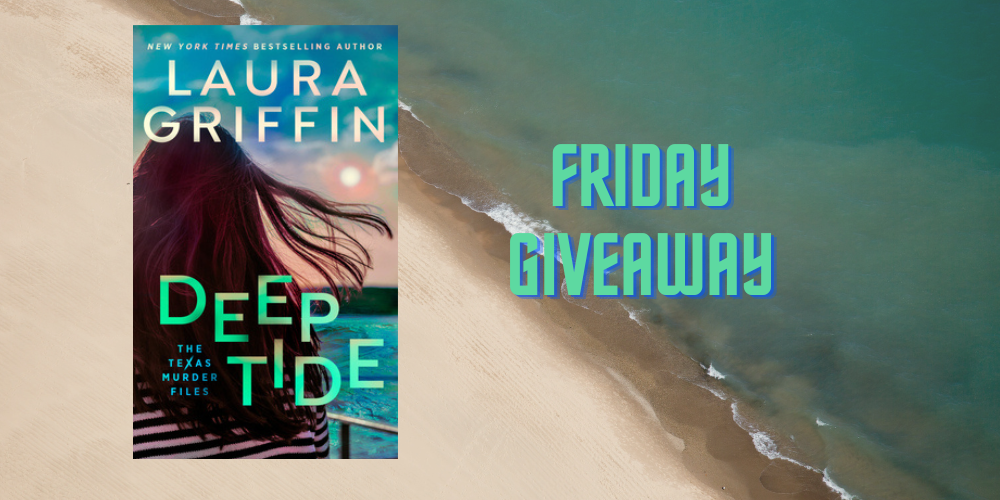 Our winner is…Anna. Congratulations.
TGIF!
Thank God the weekend is upon us. So much to do with time of year and the weeds are out pacing me while I am at work. Stupid need to eat and live in a shelter!
It is time to toss in a good mystery/thriller and I have a copy of Deep Tide by Laura Griffin. Lost Beach sounds lovely and small towns have their charm but it seems that this quaint shore town has more than it's share of serial killers lurking about. It might be time to pack up your sunscreen and beach towel and move inland where there isn't as much sun and sand to work up those killing vibes.
As always, leave a comment to be entered in this week's giveaway.
Giveaway is for a paperback copy and open to U.S. residents only. Giveaway ends Thursday, April 27th.
With two brothers on the police force, Leyla Breda is well aware of the rising crime in her small beach town, but she never expected it to show up on her doorstep. When Leyla finds one of her employees murdered in the alley behind her coffee shop, she's deeply shaken, and as a new law enforcement officer in town begins to circle her place of business, her instincts only sharpen.

Sean Moran is on an undercover The seaside community of Lost Beach may look like a picturesque postcard, but his team suspects it's a point of intersection for several crime syndicates that the FBI has been investigating for years. Even so, when the brash and beautiful Leyla Breda starts bossing him around, he's immediately intrigued. He knows her brothers want him to back off, but every time he sees her, he feels more of a spark.

Leyla's connections in the local community and Sean's skills allow them to go deeper into the case together than they would be able to go alone. But when a single crime spirals into something much darker, Sean's carefully planned mission takes a deadly turn.