Shadow Dance
by Christine Feehan
Publisher:  Berkley
Release Date:  August 22, 2023
Dive deeper into the world of Chicago's most powerful crime family in SHADOW DANCE, the next propulsive installment in the Shadow Riders series from #1 New York Times bestselling author Christine Feehan.
As the head of the New York City Shadow Riders and his branch of the Ferraro family, Geno bears the weight of dual responsibilities on his broad shoulders. There's nothing more important to Geno than protecting his territory and his famiglia. So when his own parents become the latest victims in a string of vicious murders, Geno is ready to go scorched earth. He thinks he has the assassin in his sights, but he's unprepared for the firestorm their connection ignites….
Amaranthe Aubert's lithe dancer's body conceals a spine of steel. Even held captive and faced with the threat of lethal interrogation, she's not about to cave under pressure. She had nothing to do with the murders, no matter what the ruthless man in front of her believes. But before Amara knows what's happening, Geno connects to her in the shadows, stripping her bare of all artifice. Now, she has no way to hide her true reason for being in New York—and nowhere to run from the man who's very presence steals the very breath from her lungs….
---
SHADOW DANCE Excerpt
She nodded, never looking away from his dark gaze. She did love his eyes. "I'm very sure. I'm not going to doubt us again."
His smile was slow in climbing to his eyes, but when it reached them, it lit up the deep blue until her stomach began to perform loops and somersaults.
"You're lethal to women, Geno."
"Just to you, I promise."
He cupped the back of her head gently and bent to brush his lips across hers, featherlight, before she could protest that she was wearing lipstick. As kisses went, it was fairly virtuous. It shouldn't have made her heart pound like a drum out of control, but it did. He didn't stop there. He shifted her, easily bringing her onto his lap, urging her to straddle his thighs.
Amaranthe knew better, but she couldn't help herself. He mesmerized her. Large hands at her waist, he lifted her, and she settled one knee on either side of his thighs. His lips moved on hers again and again. Barely there. Whispering. Never hurrying. So light. Coaxing her with tenderness as if he knew everything she said was bravado. She was still afraid to go into his world with him.
Geno had kissed her with fire, but not like this. Not with tenderness. Not so she could taste raw emotion. He was giving her a gift—showing her how he felt. Her lips trembled beneath his. This was a terrifying moment even as she reveled in it. His chest was hard as it rose and fell against the softness of her breasts. His tongue slid along the seam of her lips, and her heart contracted.
I want you for myself, Danzatrice Ombra. You're the only thing I've ever wanted for me. The only woman I've looked at and known I had to have, or it would be no one. If you turn me down, there will be no arranged marriage. No children with another rider. You are my partner, Amaranthe. I feel it with every breath I take. Feel it, too. Want me the way I want you.
He whispered poetic words like that into her mind, and she knew she would never be able to resist him. It didn't matter that he was so far out of her league, and she had no idea how to be with a man like him, she knew she couldn't walk away from him.
She saw his absolute resolve. He meant every word he said. His life had been dictated to him, his every path, his every breath and step. He was done with giving every aspect of his life to everyone else. He would choose his wife. The woman he would marry. If he couldn't have the woman he loved, he would choose to be alone. She saw that determination in him. When Geno made up his mind, he was absolute steel.
I'm so afraid I'll embarrass you, Geno. I have no idea what to do or say around these people. I don't belong with them.
His mouth brushed across her lips again. Gently. Coaxing. So tender her stomach did a slow somersault and her sex clenched. She held herself very still, frozen in place, but the need for flight was paramount. Every inch of the front of her body was pressed tightly against him. His masculine scent enveloped her so that each time she inhaled, she took him deep into her lungs.
You don't need to belong with them, Amara. You belong with me. I'm the one who needs you, not them. I don't belong. Haven't you noticed? I'm not the same as the rest of them and I make them uneasy. I've never minded, but I don't want you to feel that way. I don't want you uneasy around me.
How could he think that? Did she make him think it was him? She slid her palms up his chest and linked her fingers behind his neck, her mouth moving under his in answer.
It isn't you I'm afraid of, Geno. I love being with you, and I'm comfortable with you. It's the others in your world.
His teeth teased at her lower lip, tugging very gently while his palm curled around the nape of her neck and his thumb swept along her cheek.
Give yourself to me, la mia danzatrice ombra. I swear, you'll always be safe with me. I'll make you happy.
There was no resisting him. She didn't even want to resist him. He was right.
I want you to know you will always come first. Always.
Excerpted from Shadow Dance by Christine Feehan Copyright © 2023 by Christine Feehan. Excerpted by permission of Berkley. All rights reserved. No part of this excerpt may be reproduced or reprinted without permission in writing from the publisher.
---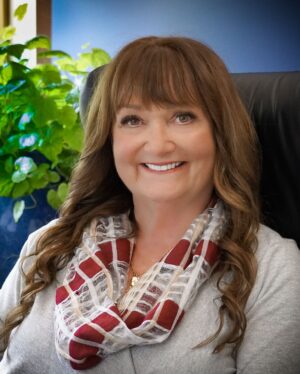 About the Author
Christine Feehan is the #1 New York Times bestselling author of seven different series including the ongoing Carpathian series, GhostWalker series, Leopard series, Shadow series,  Torpedo Ink series, and two stand-alone romantic suspense novels. Learn more online at www.christinefeehan.com.